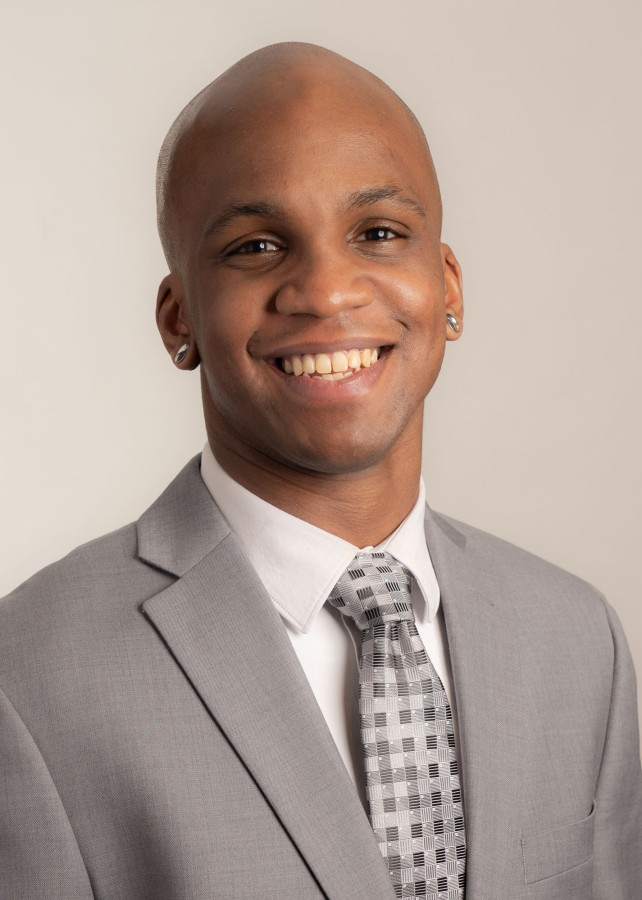 How Woven Wire Mesh Is Used for Equipment Protection
From the detection devices used in every building we walk into to the electrical cabinets that help power the world, the primary concern of manufacturers is keeping consumers safe. To do so, these devices must utilize mediums that prevent hazardous particles from both entering and exiting the device.
Standing as one of the most versatile materials in the world, stainless steel wire mesh is often used as it is an open product that carries the durable characteristics needed to provide peak performance for long periods of time. This is why manufactures often employ wire mesh as a protective element.
So, does wire mesh fit your operation?
W.S. Tyler has manufactured customized wire mesh products for over 140 years and is here to help you better understand its protective qualities.
To that end, this article will cover:
What woven wire mesh is

The three common ways mesh is used as a protective element

The limitations associated customized with wire mesh products

How much wire mesh costs



What Is Woven Wire Mesh?
Woven wire mesh can be best defined as a sheet of individual wires that are interlocked together per the specifications you provide. Prior to the weaving process, the number of wires needed, the diameter of the wires, the shape of the end-product, and other parameters are predetermined to ensure you receive a product that is tailored to your needs.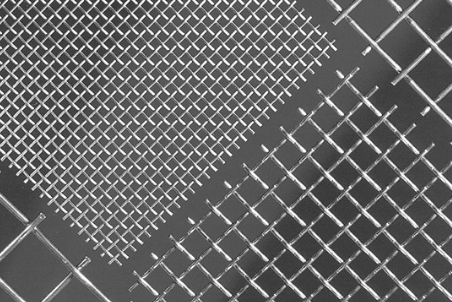 While wire mesh can be constructed out of various materials, it is predominately constructed of 300 or 400 series stainless steel. Using stainless steel allows for the production of cost-effective mesh products that provide the durability needed to protect for a wide range of equipment used in dozens of industries.
How Is Woven Wire Applied as Equipment Protection?
To ensure the consumer receives a product that will stand the test of time, many manufacturers integrate woven wire mesh as a protective element into the product design.
That said, there are four applications that manufacturers typically employ protective metal mesh. These applications are:
Speaker protection
Spark protection
Protection filters

Speaker Protection
Whether you are a manufacturer of professional-grade speakers, cell phones, or microphones, woven wire mesh carries the flexibility to be molded into the ideal protective element. The rigid qualities of metal mesh allow you to protect the inner workings of your devices from mechanical influences and foreign particles.
What makes metal such an ideal solution is that it is considered an open product, meaning the mesh's openings will not hinder the audio input or output of the deceive its protecting—best of its one-of-a-kind aesthetics seconds as a great design element that provides a dynamic look.
Spark Protection
There are hundreds of products, from electrical cabinets to gas detection systems, that have the possibility of producing sparks in high-flammable environments. Woven wire mesh is often employed as spark arrestors to combat hazardous sparks, which trap sparks when projected from such devices.
This functionality can also be applied in applications that require embers from open flames to be contained within exhaust systems or chimneys. Regardless of the application, stainless steel is ideal for spark protection. Its heat-resistant qualities allow it to withstand the extreme temperatures that occur when introduced to sparks or flames.
Protection Filters
Devices, such as smoke detectors, must remain clean internally to function properly. Just as wire mesh filters can prevent particles from exiting a device, it can protect the device themselves from outside debris that can cause irregular behavior.
For smoke detectors, in particular, stainless steel wire mesh will not hinder the device's functions as the openings will still allow smoke to enter and trigger the alarm mechanism.
What Limitations Are Associated With Woven Wire Mesh Protective Products?
When fabricating protective woven wire products, wire mesh is often deep-drawn to accommodate virtually any filter housing. That said, there is a ratio that must be followed during this process as the wire mesh drawing measurements cannot exceed the part's diameter.
To put this into perspective, a spark protector with a three-inch diameter, there is not enough material to draw it more than
three inches. With that, a spark protector that has an 8-inch diameter can be drawn up to 8 inches.
How Much Does Woven Wire Mesh Cost?
Protective woven wire mesh products are customized to fit your specific needs. That said, the overall cost varies depending on the specifications of the mesh product.
Layer configuration, size, shape, mesh specifications, quantity, and fabrication time all affect the cost of a customized protective solution. With that, there are several ways in which you can contact us to request a quote:
Go to our Contact Us page or fill out the form below

Email your configuration and contact information to our sales team at

info@wstyler.com

Reach out to us via phone at 800-321-6188.

Provide our interactive chatbot (lower right-hand corner of this page) with your credentials and specific configuration needs



Better Understand What Specifications Are Right for You
Woven wire mesh is a series of individual metallic wires that undergo a specialized weaving process to become interlocked and form a sheet of mesh. Because it is considered an open, durable material, it can be found in hundreds of devices, such as the smartphone you use daily.
Having said that, you must understand what specifications you need to ensure the mesh functions as it should. Having a general idea of what your mesh product should look like will allow mesh suppliers to help you perfect the specifications and provide your customer with a premium product.
Having worked with woven wire mesh for over 140 years, W.S. Tyler has the knowledge needed to guide you through each specification that goes into designing a mesh product that provides maximum protection.
Wire Mesh Filters: What You Need To Know Before You Buy takes a deep dive into everything you need to know when designing and purchasing wire mesh products.
About Ronnie Brown
Ronnie is the Content Writer for W.S. Tyler and has four years of experience as a professional writer. He strives to expand his knowledge on all things particle analysis and woven wire mesh to leverage his exceptional writing and graphic design skills, creating a one-of-a-kind experience for customers.