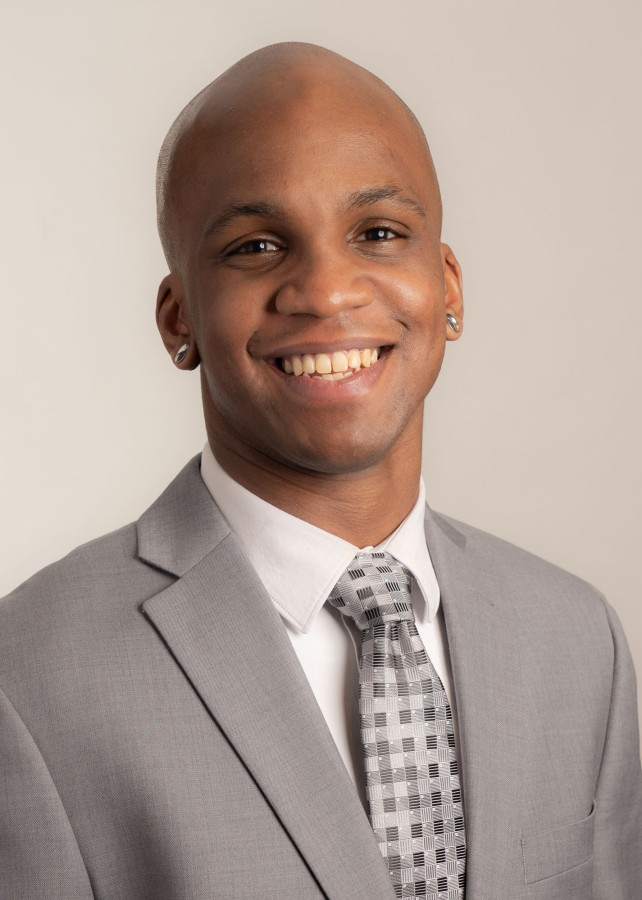 What Does the Ideal Air Jet Sieve Analysis Setup Look Like?
Air jet sieve analysis, when compared to other methods such as test sieve analysis, is a new form of particle analysis. Having developed a reputation for providing reliable results when testing agglomerated material, air jet sieve analysis has grown in popularity.
But as it is relatively new, many lab managers are left curious about how they should set up their lab to produce the best air jet sieve analysis results. So, what exactly makes for the ideal air jet sieve analysis setup.
From hand sieving to computerized particle analysis, we understand that the particle analysis industry can be hard to navigate when identifying what is suitable for you. Our team is trained to learn your process inside and out in an effort to deliver a solution that is tailored to your needs.
For that reason, this article will cover:
What you need to get your air jet sieve analysis operation up and running

What additional equipment can further help facilitate an efficient air jet sieve analysis

How to maintain your lab
What Do I Need To Obtain Accurate and Repeatable Air Jet Sieve Analysis Results?
To run and maintain a successful air jet sieve analysis lab, there are four standard pieces of equipment that you should have at a minimum. These are the alpine unit itself, the industrial vacuum cleaner, a balance, and your test sieves.
ALPINE Air Jet Sieve e200 LS
The ALPINE Air Jet Sieve e200 LS is a sieving device that is powered by an industrial vacuum and designed to facilities the analysis of the size and weight of particle batches that are known to become agglomerated. The vacuum is what creates the air jet that the device uses to project agglomerated particles against the plexiglass lid, breaking them up.
This, in turn, allows the undersized particle to find the mesh openings of the sieve and fall through. That said, this device is ideal when testing materials that typically produce inconsistent results with traditional test sieve analysis.
Vacuum Cleaner
As stated above, the air jet sieve utilizes an industrial vacuum to perform the unique functions when breaking up particle agglomeration. That said, to reduce confusion on what vacuum is compatible with the unit, the vacuum is included with every new ALPINE air jet sieve purchase.
When your ALPINE unit arrives, it will be accompanied with a Karcher NT30 industrial strength vacuum cleaner. What makes this particular vacuum ideal is that it can accommodate your operation regardless if you need a HEPA vacuum or not.
Simply insert a HEPA filter if needed.
Balance
ALPINE units using the basic software and up have the ability to connect to a laboratory balance to help weigh sample material. That said, to connect a balance to your device, the balance must feature a serial interface RS232 or USB connection.
For best results, the balance should be equipped with a serial cable, weighing pan, and a base plate that can accommodate your sieves.
Test Sieves
Dependable test sieves are the key to achieve optimal testing results. That said, ALPINE test sieves are typically constructed out of a stainless steel sieve frame and sieve deck.
Additionally, ALPINE sieves can be purchased with or without an RFID chip. Having an RFID chip allows the device to know what sieve is inserted into the unit.
When SOP's are set up, this level of sieve identification can help prevent users from placing the wrong sieve at any given point in the test, making for a more efficient operation.
What Additional Equipment Is Recommended?
While the equipment listed above should be included in any standard air jet sieve analysis setup, there are some additional pieces of equipment that you should consider to ensure you achieve the best possible results. This includes a laser printer, test sieve adapters, and recovery systems.
Laser Printer
When using the ultimate and security software levels, you have the ability to attach a laser printer and print your lab results.
Sieve Adapters
Particle analysis is heavily dependent on lab managers figuring out what works for them. Sometimes this involves using sieves that are not typically used with a particular device.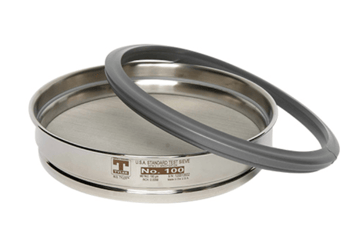 In the case of the ALPINE air jet sieve, sieve adapters can be used to allow you to employ test sieve of various brands if they work for what you need to accomplish. Specialized adapters can also be used to make the nozzle smaller and allow for the use of 3-inch electroformed sieves for micro-sieving purposes.
Recovery Systems
Recovery systems are an ideal addition to operations that must retain their fines. This includes operations that must dispose of certain substances in a controlled process, such as the pharmaceutical industry.
In most cases, a single ALPINE High-Efficiency Cyclone can get the job done; however, the pre-separator D360 can be implemented for large-scale operations.
For more information regarding recovery systems, refer to the following article:
Maintaining Your Lab
There are several steps you should take on a regular basis to ensure your lab setting remains in tip-top condition. First, you must be sure to always handle your balance carefully.
While most laboratory balances are durable to withstand everyday wear and tear, they must always be employed on a level surface to obtain accurate readings.
Additionally, you must create and follow a cleaning schedule in which your sieves and the ALPINE unit itself is cleaned. This will help ensure particles from previous testing don't skew your results and that the vacuum pressure created within the ALPINE unit continues to operate with spec between calibration visits.
You will also want to take the time and make sure everyone on your team is trained and in the know of the latest best practices associated with conducting an accurate and repeatable air jet sieve analysis.
Know What To Expect
When building an air jet sieve analysis lab, it is important that, at a minimum, you furnish your lab with the alpine unit itself, the industrial vacuum cleaner, a balance, and your test sieves. That said, once you develop a routine process, you must be sure to employ best practices to keep your lab settings in tip-top shape.
This includes handling your balance with care, keeping your lab clean, and ensuring your staff is up-to-date on the latest training.
From here, you should have a good understanding of whether or not the ALPINE Air Jet Sieve e200 LS is a good fit for you. The last piece of the puzzle is gaining insight into what to expect once the unit arrives at your facility.
W.S. Tyler has sought to become experts in all areas of particle analysis and sharing this knowledge with customers to ensure they feel confident in the solution they choose to implement.
To learn more about what comes with the ALPINE Air Jet Sieve, review the following article:
About Ronnie Brown
Ronnie is the Content Writer for W.S. Tyler and has four years of experience as a professional writer. He strives to expand his knowledge on all things particle analysis and woven wire mesh to leverage his exceptional writing and graphic design skills, creating a one-of-a-kind experience for customers.