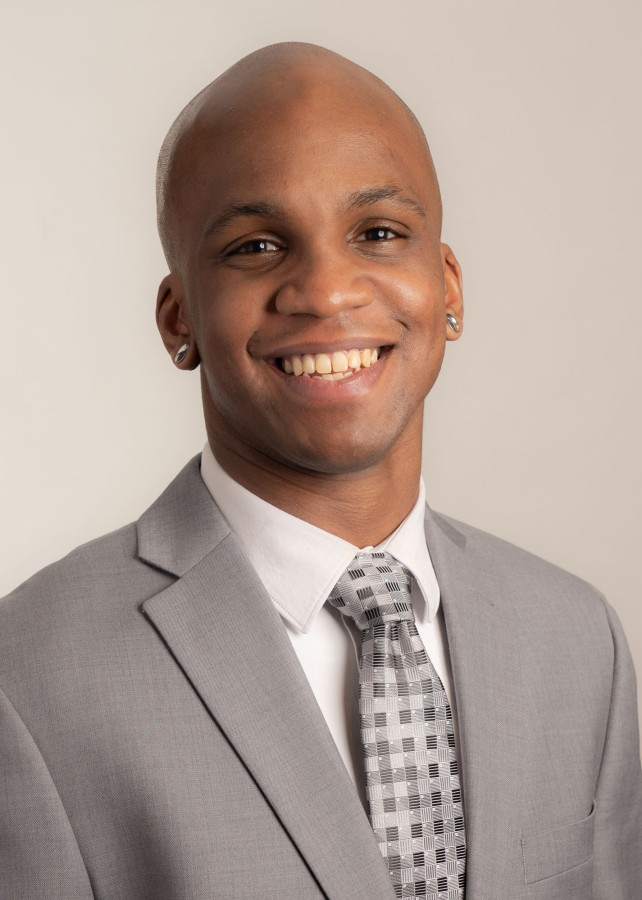 Customizing Architectural Mesh: Bending Your Mesh Panels
Architectural Mesh - Exterior | Architectural Mesh - Interior
In the world of architectural design, architectural wire mesh is a standout design material as it can be customized to ensure your vision can become a reality. When implemented correctly, it can deliver one-of-a-kind aesthetics that will stand the test of time.
As you know, to achieve eye-catching designs, you sometimes need to work around the bends, twists, and turns of a structure. Fortunately, architectural mesh is a pliable material that can be bent and hold its form.
Here at W.S. Tyler, we understand that architectural mesh is a substantial, daunting investment. As the design materials you use can make or break a design, we strive to help remove any uncertainties you may have regarding the capabilities of wire mesh.
To help, we put the following article together to help you understand what can and can't be done when bending your architectural mesh panels. You will learn:
When architectural mesh is typically bent

The benefits of bending your architectural mesh

What can be achieved when bending architectural mesh

How architectural mesh gets bent

How bending your architectural mesh affects cost
When Do Architects Usually Bend Architectural Mesh?
Architectural wire mesh is typically bent when architects intend for the mesh to fit inside a framing system. This usually involves bending the mesh at a 90-degree angle at the top and bottom of the panel.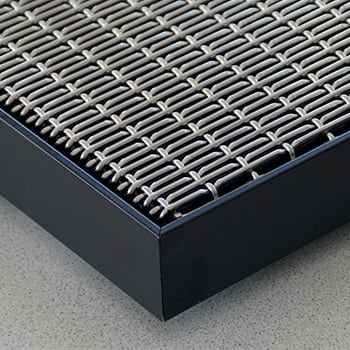 That said, there are instances in which all four sides must be bent to accommodate your vision. Regardless, the bend usually has a one-inch depth.
Are There Benefits To Bending Architectural Wire Mesh?
Architectural mesh is often bent as it helps to apply tension throughout the mesh panel. This, in turn, helps to eliminate sagging and bowing when the mesh is placed in the frame.
Once the mesh is bent around the frame, the mesh panel's connection becomes more rigid. As a result, you reduce the risk of the material coming loose or even detaching from the framing system.
Simply put, bending your mesh to fit a frame stabilizes your mesh panel rather than just having something bolted to the face of something. This is particularly beneficial to the mesh's ability to withstand impact loads when applied as fall protection media.
What Can and Can't Be Done in Terms of Bending Mesh?
Bending architectural mesh by 90 degrees is a standard practice. This means, in most cases, we will be able to apply 90-degree bends to an architectural mesh panel when needed.
Sometimes you will face applications requiring you to wrap the mesh around an existing design element. In this case, dual 90-degree bends can be applied to create a "hook" at each end of the mesh panel.
Now, you can do this manually on-site; however, W.S. Tyler can machine these bends to ensure a clean, precise look. To that end, there are limitations to the machine as adding the second bend makes it more difficult as the flat aspects of the mesh panel can sometimes get in the way of the machinery.
In terms of what can't be done, architectural mesh cannot be applied as a roll gate. This is because every time you roll and unroll the gate, the wires become weaker until they eventually snap.
How Is Architectural Mesh Bent?
To bend architectural mesh, a brake press is used. We choose to use a break press because it allows us to achieve the accurate angle that you look for without snapping any of the wires.
Does Bending Architectural Mesh Impact Cost?
Any altercations that are applied to the mesh will have an impact on the cost of architectural mesh. That said, bending architectural mesh will increase the overall cost slightly.
This is because the bending process is considered a post-weaving process that requires additional labor outside the standard weaving process.
Expand How You Customize Your Mesh
Architects usually bend their architectural mesh panels when the mesh needs to be inserted into a framing system. While this is usually a 90-degree bend, multiple bends can be made to ensure your mesh is mounted correctly.
Now, when it comes to architectural mesh, bending your panels is just the tip of the iceberg. From applying a colorization process to altering the mounting system, customizing your mesh is a critical step to integrating architectural mesh into your design process.
With 20 years of experience helping customers weave their vision into reality, W.S. Tyler has come to understand that each architectural design process and project is like a snowflake. By this, we mean no one is the same and must be custom to the application.
For that reason, we put the following article together to lay out the various ways in which you can customize your architectural mesh to fit your design process:
About Ronnie Brown
Ronnie is the Content Writer for W.S. Tyler and has four years of experience as a professional writer. He strives to expand his knowledge on all things particle analysis and woven wire mesh to leverage his exceptional writing and graphic design skills, creating a one-of-a-kind experience for customers.