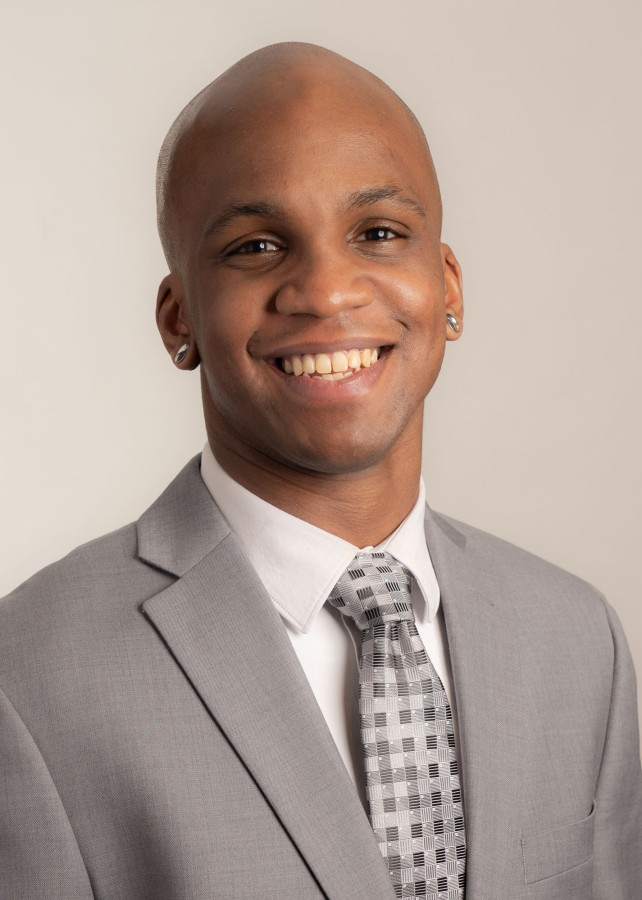 Top 5 Issues That Can Delay an Architectural Mesh Installation
Architectural Mesh - Exterior | Architectural Mesh - Interior
When installed, architectural wire mesh has the ability to make a structure pop and stand out as a regional landmark. Its stainless steel construction provides a lustrous look that is durable and, more importantly, fully customizable.
Unfortunately, the architectural mesh industry is not immune to the project delaying hindrances seen in other industries. It's important that you know what these hindrances are so you can take the necessary precautions and ensure your mesh arrives on time.
So what are the common issues that can prolong the integration of architectural wire mesh?
For over 20 years, W.S. Tyler has helped architects navigate the world of architectural mesh, helping to remove the many roadblocks you may face. We wrote the following article to highlight the more common issues you may encounter when installing archival wire mesh.
You will learn:
How long it takes architectural mesh to be installed

The five common issues that prolong architectural mesh installation

How you can avoid these issues
How Long Does It Take To Implement Architectural Wire Mesh?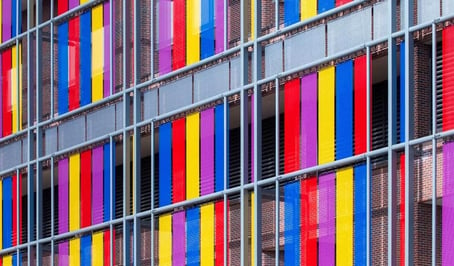 Traditionally, an architectural wire mesh system is accompanied by a 14- to 16-week lead time. This means that if everything goes according to plan, you should expect to see your mesh arrive on-site approximately 16 weeks after the mesh supplier receives your finalized drawings.
That said, there are many factors that can prolong this lead time.
What Can Cause an Architectural Project To Be Delayed?
When working with archival wire mesh, there are a handful of details that must be coordinated logistically to ensure your mesh arrives on-site per your due dates. These details include the drawings, structural calculations, freight logistics, substructural installation, and material availability.
Drawing Hindrances
Before any architectural mesh system can be fabricated, both the customer and the wire mesh supplier must generate their own set of drawings. This is because these drawings highlight each detail of the system and allow the mesh supplier to order the right amounts of raw material.
Now, if a customer fails to submit their drawings on time, there becomes a risk of other projects being prioritized as the mesh supplier awaits details about the customer's project. This also causes setbacks with the mesh supplier as they will not have the information needed to obtain the raw materials.
Structural Calculation Hindrances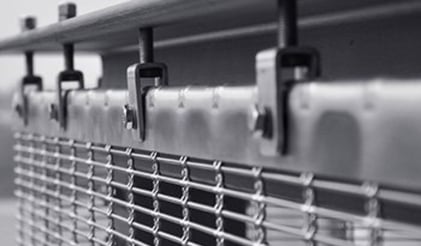 The structural calculations are used to determine what you need in terms of substructure. The mesh supplier must ensure these calculations are finalized in a timely manner.
Failure to receive these structural calculations will delay your process of incorporating the necessary substructure. And if you can't incorporate the substructure into your design, then the submission of construction drawings is delayed, which delays the mesh supplier's ability to generate production drawings.
Freight Issues
Once your architectural mesh system is fabricated, it is shipped to port. But once it leaves the mesh supplier's facility, things are no longer in the mesh supplier's hands.
The mesh supplier has no control over when it is placed into a cargo container, when the containers are placed onto a boat, or when the boat leaves the port. Even when your mesh arrives at the destination, there is no controlling when the cargo containers are offloaded, the time it takes to go through customs, or when the mesh arrives on the project site.
Substructural Installation
The biggest hindrance you may encounter with your substrate is not having the necessary mounting holes pre-drilled before it is placed on the building. These holes should be slotted in order to allow for any unexpected variances when installing your architectural mesh panels.
Most importantly, however, you will want to ensure that the structure itself is strong enough to withstand the tension loads from the substructure.
Failure to have your mounting holes pre-drilled can cause issues in the fact that, once mounted, the contractor may find that the substructure is placed in hard-to-reach areas, preventing the various tools used to punch the hole from reaching the mounting points. And if your structure is not strong enough to withstand the tensions put onto the substructure, you risk the entire mesh system pulling away from the building.
Material Availability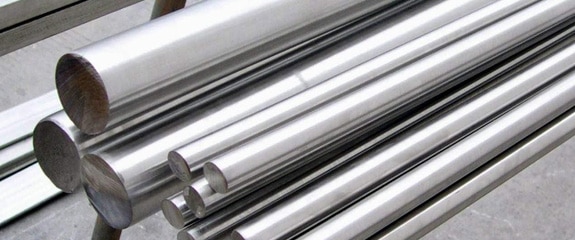 Regardless of what industry you work in, the availability of raw materials is constantly fluctuating. At the time this article is being written, the manufacturing and production of stainless steel are accompanied by substantially longer lead times than ever before.
To put this into perspective, architectural mesh systems once had a 16-week lead time from the time the purchase order was submitted to the time it was installed. Projects now can take up to 32 weeks.
That's nearly six months.
How Can I Avoid These Issues
The best way to prevent drawing-related setbacks is to stay in close communication with your mesh supplier. You should set meeting times so that your team and the mesh supplier team are on the same page and ensure things remain on track.
Even if it's a matter of freight issue, the mesh supplier can do their best to relay any information they receive from their freight forwarder so you can have a better idea of when things will arrive.
Regardless, it is critical that you are prompt with every element of the architectural mesh buying process. This will allow you and the mesh supplier to stay ahead of any issues, specifically freight and material variances.
Ensure a Timely and Reliable Installation by Selecting a Suitable Contractor
Integrating architectural wire mesh, while aesthetically beneficial, can present several issues. To prevent a prolonged installation process, you must communicate promptly to prevent drawing, freight, material, and structural setbacks.
Now, when it comes to installing architectural mesh, selecting a suitable contractor is another element that can raise issues. You must identify someone that is experienced with working with architectural mesh to ensure a seamless process.
Having helped architects weave their vision into reality, W.S. Tyler strives to ensure you are proud of how your architectural mesh elements turn out.
Find out what you should be looking for in a contractor in the following article:
About Ronnie Brown
Ronnie is the Content Writer for W.S. Tyler and has four years of experience as a professional writer. He strives to expand his knowledge on all things particle analysis and woven wire mesh to leverage his exceptional writing and graphic design skills, creating a one-of-a-kind experience for customers.