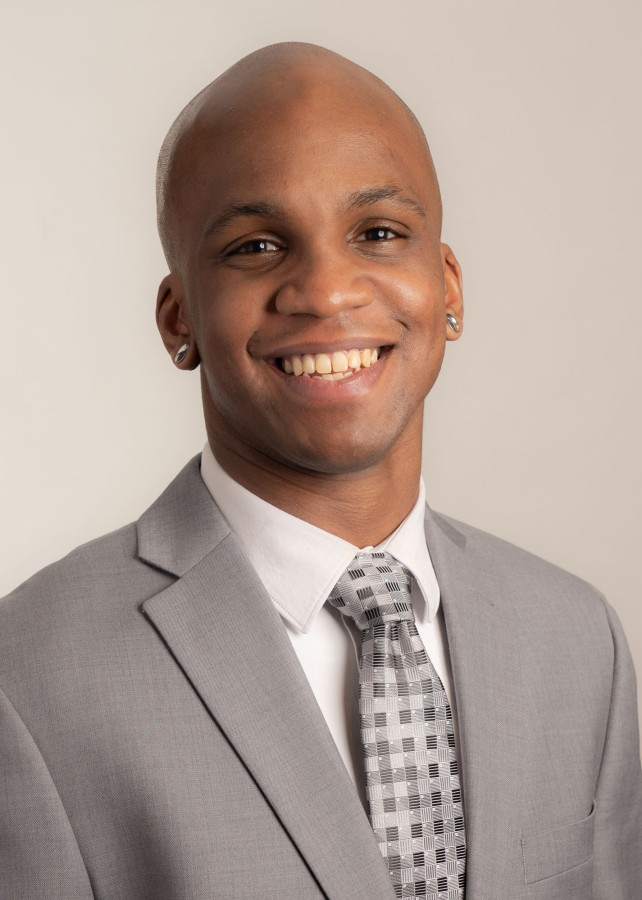 How To Repair a Multi-Layered Woven Wire Chromatography Plate
Chromatography plates play a critical role in our everyday lives as they deliver the separation performance needed to ensure the products we consume match our quality expectations. But as with any separation process, your results are only as good as the media you use.
Multi-layered woven wire, a popular separation media used to construct chromatography plates, is widely known for its ability to provide accurate and repeatable results for prolonged periods of time. That said, wear and tear can you leave your woven wire chromatogram plate in need of repair to maintain this dependability.
This leaves us with the underlying question: How exactly do I repair my multi-layered woven wire chromatography plate?
W.S. Tyler has been a prominent supplier of woven wire for over 150 years, revolutionizing the art of woven wire and its usage in industries like chromatography.
With that, this article was written to establish some of the common issues that lead to woven wire faults and solutions you can turn to when repairing your mesh. You will learn:
The different components of multi-layered woven wire

The leading causes of multi-layered woven wire imperfections

How multi-layered woven wire is repaired

How much is costs to repair multi-layered woven wire
What Are the Components of Multi-Layered Woven Wire?
Multi-layered woven wire is best defined as layers of variating woven wire specifications bonded together using a specialized sintering process. Even after several layers are sintered together, the integrity of the mesh opening of each layer remain in tact, delivering stable precision.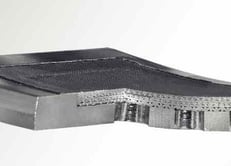 No, the layer configuration of multi-layered mesh will vary depending on the mesh supplier and the needs of your operation. For example, POROSTAR, W.S. Tyler's line of sinter-boned wire mesh laminates, is available in four standard specifications.
While these specifications differ, at a minimum, they all have a proactive layer and a filtration layer. But at its most complex state, POROSTARis is comprised of a combination of protein layers, filtration layers, supportive layers, and a drainage layer.
What Can Cause Woven Wire Chromatography Plates To Fail?
There are a handful of circumstances that can lead to the need for chromatography repairs. In most cases, mechanical stress is behind any faults or fractures.
This can be improper installation, mishandling, or instability from high-pressure loads.
You should also be mindful of the temperature variation of your process. Variations that are frequent and dramatic can cause thermal stress, which then leads to damaging woven wire expansion and contraction.
Another prominent cause of chromatography plate failure is chemical corrosion. If the alloy used to weave the woven wire components isn't sufficient, they can weaken over time, leaving your plates vulnerable to imperfections.
User error in the form of mishandling is too a prominent cause to chromatography repairs. This often stems from drops or other high-impact trauma from external objects.
But even when the best care is taken, and the materials are handpicked to perform in the environment, material fatigue is inevitable. Over time, continuous use can lead to breaks and imperfections.
Defects that occur during the manufacturing process can also be attributed to these breaks and imperfections or, at the least, accelerate material fatigue.
Lastly, failure to maintain your mesh can cause material accumulation that can compromise the integrity of the wires. For this reason, it is critical that you implement best practices like regular cleaning and proper storage.
How Is a Multi-Layer Woven Wire Chromatography Plate Repaired?
Repairing a multi-layered woven wire chromatography plate involves either replacing the filter element in its entirety and reinstalling it into the frame or replacing the broken portion of the plate.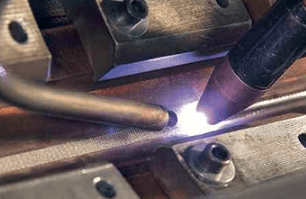 When replacing a small portion of the chromatography plate, the damaged portion is methodically cut out. A new portion of multi-layered mesh with identical specifications is sized and welded in place.
And while the seams of the welds may be concerning at first glance, they have virtually no effect on the separation capabilities of the plate.
Now, with that, if your chromatography filter does not exceed a diameter of 4 feet, replacing the woven wire filter element may be more beneficial to your operation.
Understanding the Cost of a Multi-Layered Woven Wire Chromatography Plate Repair
The expenses associated with repairing a multi-layered woven wire chromatography plate are influenced by a handful of factors. These factors include the alloy used, the severity of the replacement (whole filter or portion), and the dimensions of the plate.
The alloy used can have a major impact on both the performance and cost-effectiveness of your process. Learn more about what alloy you should use in the article below:
As these factors are unique to every operation, there is no fixed price. That said, you can request a quote to get a general idea of how much you can expect to spend.
Prevent Unnecessary Downtime With Regular Maintenance
Material fatigue, mechanical stress, improper handling, manufacturing defects, and several similar factors can all lead to imperfections in multi-layered woven wire chromatography plates. Fortunately, these plates can be repaired by replacing the entire woven wire element or welding portions of new mesh into the plate.
While the need to repair or replace your chromatography plate is inevitable, there are ways in which you can extend the time before this happens. Regular maintenance, in particular, is possibly the easiest way to do this.
Having been in the woven wire business for over 150 years, W.S. Tyler eagerly shares the experiences we've had over the years to help you make the most out of your woven wire solution.
To gain insight into the maintenance best practices you should integrate into your process, read the following article:
About Ronnie Brown
Ronnie is the Content Writer for W.S. Tyler and has four years of experience as a professional writer. He strives to expand his knowledge on all things particle analysis and woven wire mesh to leverage his exceptional writing and graphic design skills, creating a one-of-a-kind experience for customers.