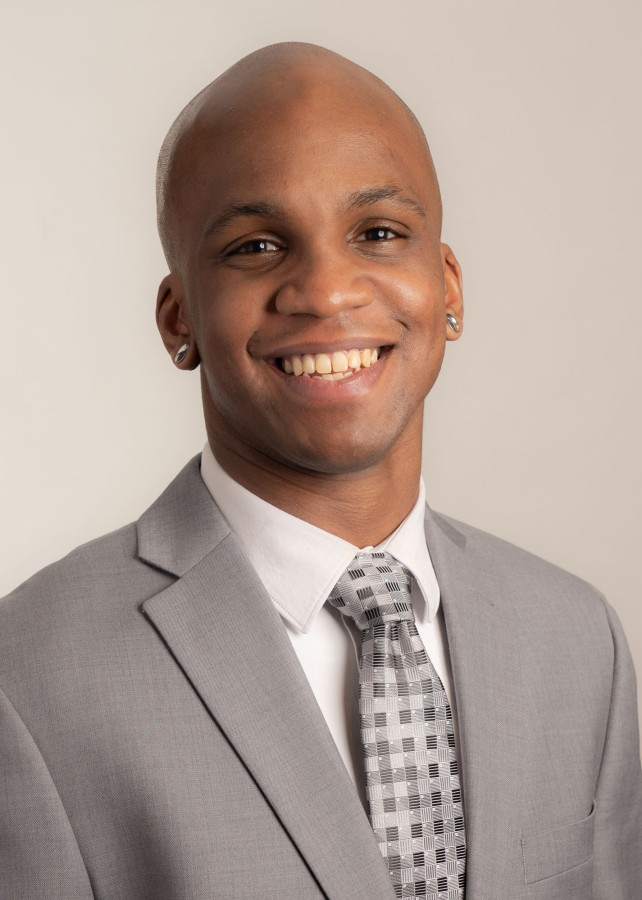 Sintering Woven Wire: Is It Right for Me?
Woven wire is one of the versatile and widely used screening and filtering materials used today. What makes it so desirable is its ability to customize and accommodate virtually any application.
While the performance of the weaving loom stands out amounts similar materials, woven wire sometimes requires additional fabrication and services to ensure peak performance. Heat treatments like sintering, for example, are often employed to change the characteristics of woven wire to make it more suitable for specific applications.
That said, what does the sintering process entail? Is it right for you?
W.S. Tyler has been in the woven wire business for over 150 years and strives to help those that utilize the material fully understand what is needed to create solutions that deliver favorable results.
With that, we wrote the following article to establish the ins and outs of the sintering process so you can better determine if it's right for you. You will learn:
What Does It Mean to Sinter Woven Wire?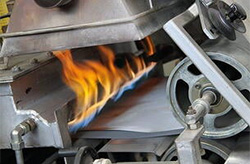 Sintering is a heat treatment process used to heat woven to just below its melting point. At the same time, a vacuum is applied to apply tremendous pressure loads to the mesh.
The resulting effect is a permanent bond at each wire intersection, ensuring the integrity of the pore openings remains intact.
What Are the Benefits of Sintering Woven Wire?
After being sintered, the intersections become strong bonds that hold the wires in place. This makes the overall weave much stronger and more durable, combating deformation, abrasion, and wear.
These bonds also make the weave more stable by reducing the amount of movement (sleaziness) and combating fraying. Pressure drop in filtration applications is reduced as a result.
To that end, as the sintering process locks the wires in place, the characteristics of the pores become more permanent. This means factors like pore size and porosity remain precise, affording improved and consistent filtration capacity.
Much like annealing, sintering can be used to improve the formability of woven wire. It is often applied when woven wire must hold its form, whether it be simple cylinders or complex components with a three-dimensional profile.
Read the following article to learn more about forming proces and why sintering formed mesh is critical:
What Are the Limitations Associated With Sintering Woven Wire?
While sintering woven wire can deliver tremendous performance benefits, there are some limitations that may prevent you from applying the process.
For example, one of the more favorable benefits of woven wire is that it can be woven from a wide variety of alloys. However, not every alloy can withstand the sintering process.
If the alloy you require is unsuitable for the sintering process, the structural integrity and chemical makeup can become compromised.
The size of your woven wire piece/component can also limit how well or if your mesh can be sintered. If your mesh is too large or irregular in shape, it can be hard to fit certain sintering machines.
When it comes to cost, the sintering process can prove to be expensive. This means that budgetary constraints may prevent you from applying the sintering process.
Another key quality of woven wire is that it is very flexible. That said, once sintered, wove wire becomes very rigid, significantly reducing flexibility.
This means sintered mesh can hinder the performance of applications that require flexible mesh. Additionally, sintering your mesh before any required forming,and capturing more complex details can be relatively difficult.
For this reason, sintering should be done after the component is formed.
Should I Be Sintering My Woven Wire?
At its core, sintering is a heat treatment process that prevents the individual wires of a weave from moving, falling out, or fraying. It is particularly useful when the retention of pore size integrity is vital to the success of the operation.
Sintering can also be used to bond several layers of woven wire and even woven wire to perforated plate. POROSTAR®, W.S. Tylers line of sinter-bonded woven wire laminate provides a great example of the durable filtration capacity sinter can be leveraged to create.
To get a better idea of what can be achieved when sinter-bonding several layers of woven wire, read the article below:
Achieve Peak Performance With Proper Woven Wire Heat Treatment
Sintering is a heat treatment process that subjects woven wire to near-melting point temperatures while applying tremendous pressure. This creates a bond at each wire intersection that helps preserve the pore openings, making it ideal for applications where prolonged pore accuracy is vital.
It is important to understand that sintering is just one of two heat treatment processes that can be applied to woven wire. Annealing woven wire is also an option, and disgusting which heat treatment process is right for you is pivotal to the performance of your mesh.
Having woven, fabricated, and otherwise supplied quality woven wire solutions for over 150 years, W.S. Tyler is here to help guide you through your woven wire journey so you can focus on other concerns within your operation.
To gain a comprehensive understanding of how sintering and annealing heat treatments compare, read the following article:
About Ronnie Brown
Ronnie is the Content Writer for W.S. Tyler and has four years of experience as a professional writer. He strives to expand his knowledge on all things particle analysis and woven wire mesh to leverage his exceptional writing and graphic design skills, creating a one-of-a-kind experience for customers.