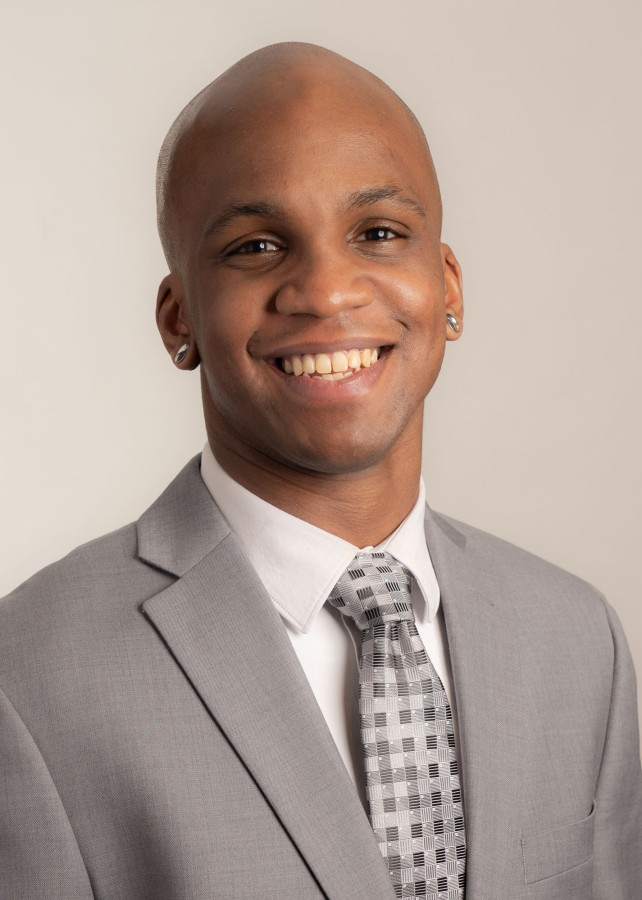 What Is Wire Mesh Stamping? (Definition and Process)
What is woven wire mesh? Well, if you ask us here at W.S. Tyler, we would tell you that is virtually anything you want it to be within the realms of screening and filtration.
But sometimes, you must manipulate wire mesh to properly implement wire mesh. Processes, such as wire mesh stamping, must be applied to ensure your mesh fits into your equipment.
That said, what exactly do we mean when we say wire mesh stamping?
W.S. Tyler has been in the woven wire mesh business for over 140 years and has developed a series of in-house post-weaving services to ensure our customers are confident in their woven wire mesh investment.
To that end, the following article was written to encompass the basic information you should know when reaching out to a wire mesh supplier about wire mesh stamping. You will learn:
The definition of wire mesh stamping

When customers can have their wire mesh stamped

What the wire mesh stamping process consists of

What you need to do to get custom stamped wire mesh solutions
What Is Wire Mesh Stamping?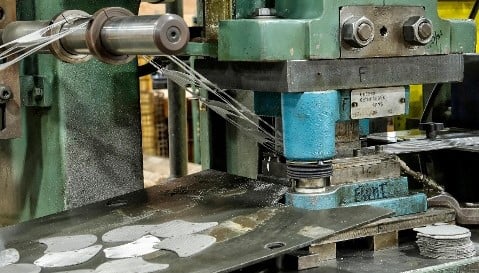 Wire mesh stamping is the process of punching a custom shape out of a piece or roll of mesh. It involves placing a specific mesh speciation into a special pressing machine, and a custom die is pressed through the mesh, leaving you with a mesh piece with the desired shape.
When Can Wire Mesh Be Stamped?
Wire mesh can be properly stamped when the parameters and specifications of the mesh are conducent to the stamping process. To explain this further, you can theoretically have a wire diameter that is too thin to be properly stamped as it would essentially wrap around the die and frey on the edges of the part.
Customers usually have components stamped when the desired shape is simple enough to be formed into a die and implemented into press machinery. These can be components such as wire mesh discs or wire mesh extruder screen packs.
To that end, as your shape or design becomes more complex, the chances that your mesh will need to be laser cut rather than stamped increases.
What Does the Stamping Process Look Like?
Wire mesh stamping can be carried out using two types of tooling: a clicker die or a high volume press.
Both methods follow the same concept in which the wire mesh is fed through a conveyor-like system until it reaches the die station. Once the mesh is properly positioned underneath the die, pressure forces the die through the mesh, forming the desired shape with a clean cut.
The difference between using a clicker die or a high volume press is that a clicker die requires manual force to punch the die through the mesh. As a person must punch out each component, lead times and part costs are greater.
A high-pressure press utilizes hydraulic systems to stamp, resulting in more uniform and consistent cuts.
This brings us to the fact that with a clicker die, you can produce one part a minute; however, with a high volume press, you can 20 parts a minute.
What Steps Do I Need To Take To Have a Custom Shape Stamped?
The first question you should as your wire mesh supplier is whether or not they have the capacity to stamp the shape you need correctly. If it is determined that the required tooling is in-house and material is available, the wire mesh supplier should be able to fabricate the component with minimal lead times and at a more budget-friendly price point.
But if the mesh supplier has to design and create a new die, you will want to provide the mesh supplier with drawings that best illustrate the shape, dimensions, and specifications of the component. Naturally, this increase both the lead time and costs associated with the component.
Learn More About the Other Value Added Services You Can Use
Wire mesh stamping is a process of punching out specific shapes of woven wire mesh. It can be used to create various components, such as wire mesh discs, extruder screens, and much more.
Now, the methods used to manipulate woven wire mesh after the weaving process don't stop at wire mesh stamping. In fact, there are roughly 11 different techniques you should consider to increase the performance of your mesh and evolve your process.
W.S. Tyler has been helping engineers and technicians across dozens of industries weave wire mesh into their process for over 140 years, helping them create tailor-made solutions that produce results they can proudly stand behind.
To gain a better understanding of the value-added services you can use to make the most out of your wire mesh investment, read the following article:
About Ronnie Brown
Ronnie is the Content Writer for W.S. Tyler and has four years of experience as a professional writer. He strives to expand his knowledge on all things particle analysis and woven wire mesh to leverage his exceptional writing and graphic design skills, creating a one-of-a-kind experience for customers.