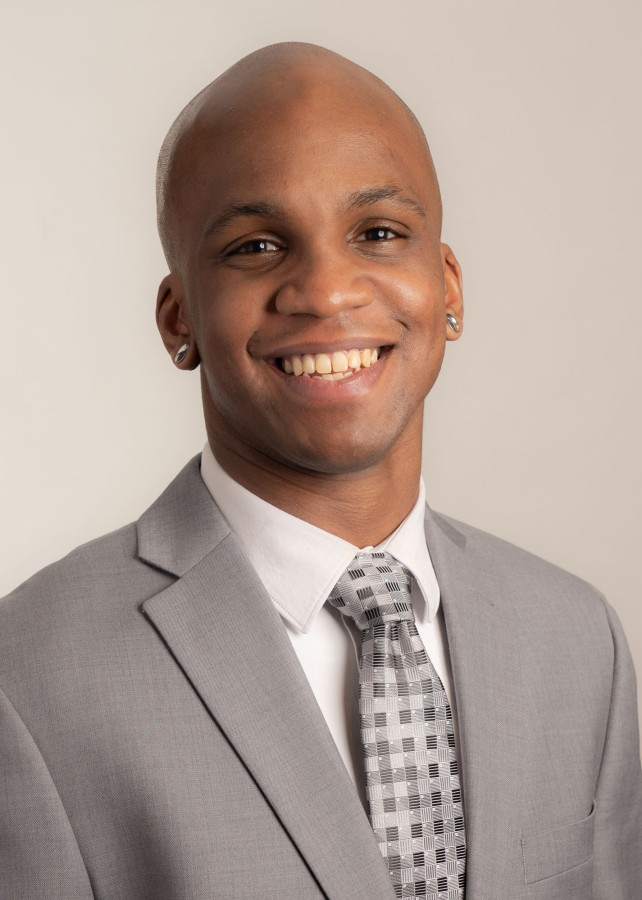 What Test Sieve Analysis Accessories Should You Consider?
Test sieves have been used for centuries as tools to test the quality of the particles that make the world go round. As more material with varying characteristics becomes more regulated, lab technicians are faced with enhancing their test sieve analysis to ensure they continue to yield accurate results.
Failure to enhance their analysis process may lead to the production of a lackluster product that will hinder your brand's ability to grow. That said, to keep your process up-to-date, it is best to explore the many different test sieve accessories on the market.
W.S. Tyler has helped customers spanning dozens of industries obtain the best possible particle analysis results for over 140 years and is here to ensure you make the most out of your test sieve analysis operation.
With that, this article will cover the following accessories:
Sieve covers and collection pans
Ultrasonic Sieve Shakers
Cleaning Brushes
Glass Beads
Sieving Aids
Static Prevention
Sample Splitters
1. Sieve Cover and Collection Pan
The sieve cover and collection pan are both standard test sieve analysis accessories.
The sieve cover sits on top of your sieve stack and is used to prevent any material loss while sieving. The collection pan sits on the bottom of your sieve stack and is used to collect any fine particles that make their way through all the sieves in the stack.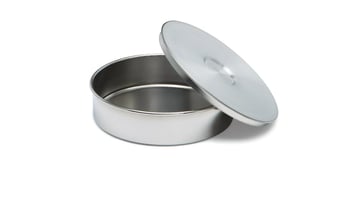 Although they are standard items, you may not require them depending on the sieve shaker you are using. For example, suppose you are using an electromagnetic sieve shaker, such as the RO-TAP E. In that case, a cover is built into the equipment itself and automatically covers the sieve stack when inserted.
That said, if you are hand sieving or conducting a wet sieve analysis, both the cover and pan are needed.
2. Ultrasonic Sieve Cleaner
An ultrasonic test sieve cleaner is best defined as a compact and portable device specially designed to provide a safe and effective means for cleaning test sieves.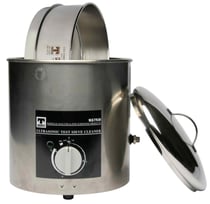 The cleaner operates on a 110-volt, 60-cycle current to create the vibrations in the cleaning fluid bath. This is what promotes the dislodging of contaminants from both the sieve frame and media.
Ultrasonic sieve cleaners can be used on most sieves and should be employed when working with material that often becomes sticky. Regardless of what material is being removed, a mild detergent should be used.
For a more in-depth look into the ultrasonic sieve cleaner, refer to our article: What Is an Ultrasonic Sieve Cleaner? (Definition, Cost, and Upkeep)
3. Cleaning Brush
Cleaning brushes are tools made specifically for the cleaning and upkeep of all of your test sieves. Available with either brass or nylon bristles, they will not damage or hinder the performance or quality of your sieve when used correctly.
That said, brass bristle brushes are recommended for use on a mesh count of 100-mesh or coarser. If you are using a mesh count finer than 100 mesh, a nylon bristle brush should be used to prevent damaging the fine wires.
Regardless, when using a cleaning brush, it is recommended that you start from underneath the sieve, brushing in a circular motion.
4. Sample Splitter
A material splitter will divide your particles into two identical size samples. This is usually done when your sample is too large to be tested.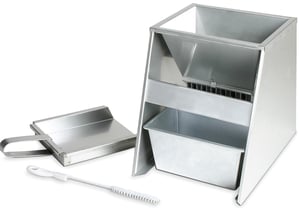 Using the sample splitter is a straightforward and quick process. Pour your material into the top of the splitter. Be sure you pour the material from the right side to the left side as evenly as possible.


5. Glass Beads
Glass beads are tiny spherical particles (made of glass) that are traceable and calibrated. They are used as a means of quality control that verifies the accuracy of your operation in-house.
This is possible as the beads correspond to the sieves in your stack. For example, if you obtain a sample of 100-mesh beads, the bead sample will contain some beads that won't make it past the 100 mesh sieve and some that will.
This provides lab technicians with a sense of test sieve certification without the need to send them in.
6. Sieving Aids
Sieving aids are best described as peripherals that are employed to facilitate the test sieve analysis process.
For example, when sieving hard-to-sieve material, some lab technicians place small rubber balls throughout the sieve stack. This helps breakdown heavily agglomerated material, allowing the particles to pass through the stack.
Having said that, you should take caution when implementing sieve aids, making sure the sieves aren't overloaded. Overloading your sieves can lead to skewed results and, in some cases, damaged sieve mesh.


7. Static Prevention
Certain materials, such as pigments and paint, often create static when being tested. To prevent this static from causing inconsistencies in your results, lab technicians can add materials like burgess clay to absorb the static.
If you want to implement it in your process, you should only add a small amount. You will also want to weigh your representative sample before and after adding any anti-static material to ensure you produce accurate results.
NOTE: Glass beads, sieving aids, and static preventive materials are not widely available but should be used if your operation calls for their unique qualities.
Are You Using The Right Sieving Technique?
For centuries, test sieve analysis has been used as a means of quality control that helps guarantee products meet consumer expectations. That said, the particle analysis industry is continually changing, leaving lab technicians responsible for ensuring their process adheres to any change in regulations.
We've established that the best way to do this is to implement the test sieve accessories needed to get the job done. But the journey to achieving optimal results doesn't stop there.
The next step would be figuring out which sieving method you should be using.
Having worked in the particle analysis industry for over 140 years, W.S. Tyler has the know-how needed to ensure you implement a reliable sieve analysis that produces the results you and your customers need.
To get a better idea of which sieving technique is right for you, read our article: Wet & Dry Sieve Analysis (Alloys, Certification, And Sizes + Video).
About Ronnie Brown
Ronnie is the Content Writer for W.S. Tyler and has four years of experience as a professional writer. He strives to expand his knowledge on all things particle analysis and woven wire mesh to leverage his exceptional writing and graphic design skills, creating a one-of-a-kind experience for customers.