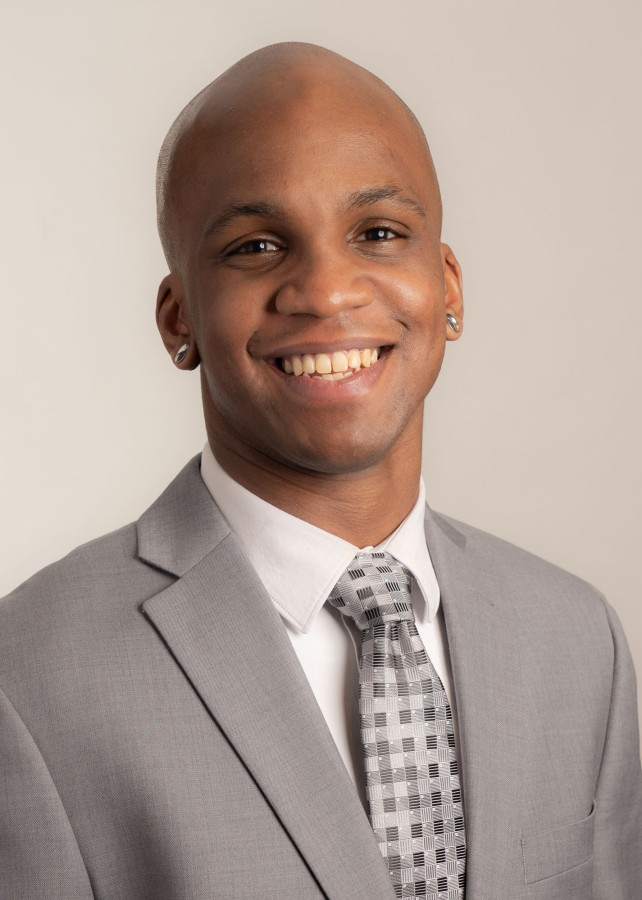 What Is a Sonic Sieve? (Definition, Particle Size Range, and Cost)
Sonic sifter technology was created in the 70s and redefined how fine particles were tested. The idea behind sonic sifters was to mimic the performance of wet sieving analysis without the risk of mess or water damage.
Now, all sonic separators use specialized test sieves called sonic sieves. These sonic sieves are different from the traditional test sieves that have been used in mechanical sieve shakers for decades.
So, what is a sonic sieve, and what makes them stand out from the test sieves that have become synonymous with test sieve analysis?
W.S. Tyler strives to leverage the 140 years of particle size analysis within our four walls to help you develop trust in particle size analysis equipment that may be new to you and your process.
We wrote the following article to get you better acclimated with sonic sieves. We will cover:
What a sonic sieve is

How sonic sieves compare to traditional test sieves

The particles that can be tested with sonic sieves

The costs associated with sonic sieves
What Is a Sonic Sieve?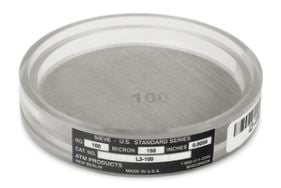 Sonic sieves are specialty test sieves specifically designed to be used with either the L3P Sonic Sifter Separator or the VariSifter® Sonic Separator. This means they are only available with a standard 3-inch diameter and ⅝" frame height.
Now, these sieves consist of two components: the mesh and the frame. When being put together, the sieve cloth is placed onto a fixture and glued onto the frame.
Sonic Sieve Stack Assembly
Along with the sonic sieves themselves, there are other components that come into play when putting your sieve stack together. A complete sieve stack assembly consists of your sonic sieves, a column lock, a latex diaphragm, a top cone, an acrylic spacer, a fines collector, and a fines collector holder.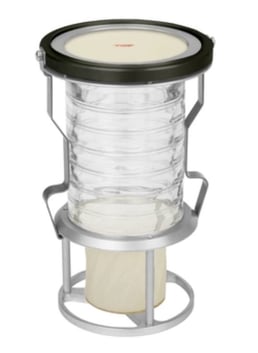 The column lock secures the sieve stack to the fines collector and allows the whole assembly to be inserted into the sonic sifter device.

The latex diaphragm amplifies the sonic waves to create an oscillating air column and promote particle movement.

The top cone is placed on top of the highest sieve in your stack and essentially connects the diaphragm to the rest of the column.

The acrylic spacers fill any voids you may have when the test sieve stack is less than six sieves.

NOTE: Because the stack assembly hardware is fixed and non-adjustable, your sonic sieve stack must consist of six sieves for the device to work.

The fines collector is a latex bladder designed to collect the finer particles that pass through all of the sieves in the stack.

The fines collector holder holds the fines collector in place while also serving as the pressure point between the top and the bottom of the assembly.
How Do Sonic Sieves Differ From Traditional Test Sieves?
Test sieves are almost always associated with the metallic 8- or 12-inch framed sieves that have been used in sieve shakers for decades. Sonic sieves are vastly different in the fact that they are constructed from a clear acrylic frame.
These acrylic frames allow you to observe and evaluate your procedures as they're happening. This simply can't be done with metallic sieves.
To dissect the functionality of the clear frames even further, the sonic sifter devices listed above use a sonic pulse from the top to agitate the sample material in your sieve stack. Being able to see how the particles are moving throughout the stack allows you to fine-tune the frequency and amplitude of the sonic sifter device.
This ensures you are obtaining results that are both accurate and efficient.
What Particle Size Range Can Be Tested With Sonic Sieves?
The range of particles you can test with a stack of sonic sieves is one of the most important aspects of why they exist, as they are designed to test finer particles.
The largest sonic sieve opening you can purchase is a U.S. #3.5, which is equivalent to 5.60 mm. Sieve sizes go down to a U.S. #635, which is equivalent to 20 micron.
How Much Does a Sonic Sieve Cost?
Sonic sieves are accompanied by a price range of $109.68 to $417.29. As there are no variating alloy options for the mesh or frame, the primary contributor to this price is the mesh count of the sieve cloth.
Now, you can also choose to have your sieves certified. Inspection grade certification costs an additional $109.28, and calibration grade calibration costs an additional $182.05.
Accurate Results Start With a Properly Assembled Sieve Stack
Sonic sieves are test sieves specifically designed to be housed in sonic sifters devices, such as the Varisifter and L3P Sonic Separator. They are constructed from a transparent to allow users to visually see how the particles move through the sieves stack, allowing them to make adjustments on the fly.
As mentioned, sonic sifters require specialized hardware to assemble the sieve stack. If you wish to yield accurate results consistently, your sieve stack assembly must be properly put together.
Over the past 140 years, W.S. Tyler has come to understand the time and money accurate and reputable results can save. It's for this reason that we strive to share our knowledge, so you don't have to second guess the reliability of your equipment.
To gain insight into what a properly constructed sonic sieve stack assembly looks like, read the article below:
About Ronnie Brown
Ronnie is the Content Writer for W.S. Tyler and has four years of experience as a professional writer. He strives to expand his knowledge on all things particle analysis and woven wire mesh to leverage his exceptional writing and graphic design skills, creating a one-of-a-kind experience for customers.