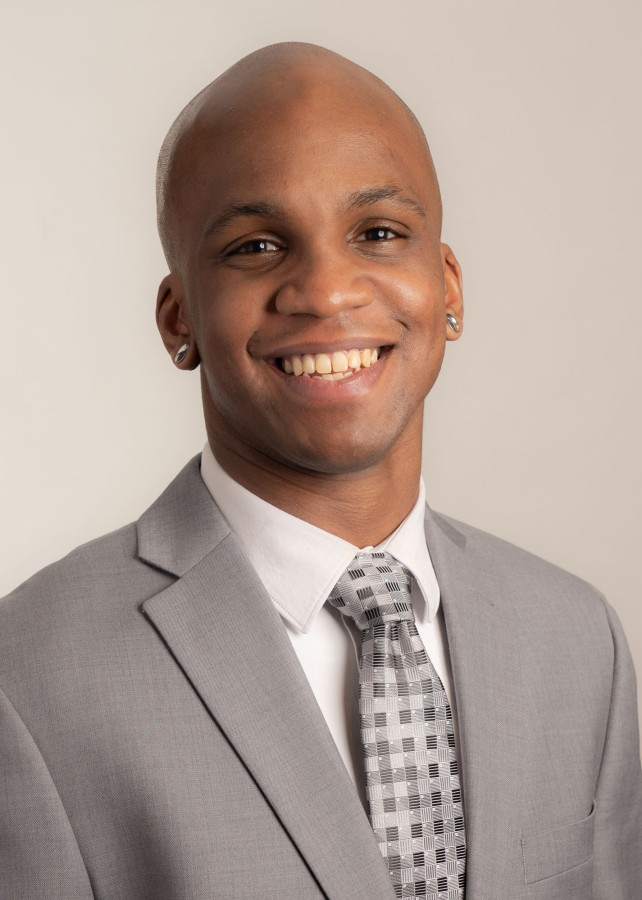 Broken Woven Wire: The Causes and How To Prevent
Woven wire mesh has become an irreplaceable element in countless industrial operations and manufacturing processes, providing one-of-a-kind versatility. Despite the screening, filtration, and protection functions achieved with a single package, woven wire mesh, like other materials, is subject to damage over time.
Getting to know what causes your woven wire to break will help you extend the lifespan of your mesh, optimizing the efficiency of your operation. Having said that, what exactly do we mean when we say broken woven wire mesh, and what exactly causes woven wire to break?
W.S. Tyler has been in the wire weaving business for over 150 years and is dedicated to providing the strategies and insight you need to design durable woven wire solutions that combat breakage.
This article was written to do just that, taking a deep dive into the reasons behind woven wire breakage. It will cover:
What broken woven wire is

What causes woven wire to break

The issues broken woven wire can create
How you can prevent broken woven wire
What Is Broken Woven Wire Mesh?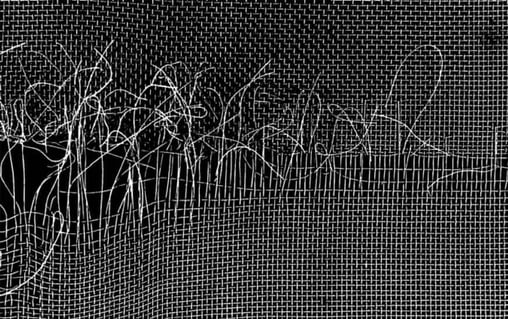 Broken woven wire mesh refers to the occurrence in which the individual wires to weave woven wire become damaged or severed. So much so that the structural integrity of the weave becomes compromised.
The resulting effect is a reduction in filtration/screening performance, which poses multiple risks to your operation and its success.
What Causes Woven Wire Mesh To Break?
With so many parameters that go into constructing the perfect woven wire mesh, there are a notable amount of oversites that can leave your mesh vulnerable to breaks. That said, the main causes of broken woven wire mesh are material failure, Manufacturing defects, environmental issues, mechanical stress, poor design, and insufficient maintenance.
Material Failure
One of the more common causes of material failure is corrosion. When subjected to excessive moisture or aggressive chemicals, the individual wires of the weave can become weak and eventually break.
But you must also be mindful of the continual stress/strain that is exerted on your mesh as well. Over time, this stress and strain can cause the individual wires of the mesh to fatigue, again causing breaks.
Manufacturing Defects
With woven wire mesh, its performance is only as good as the material used to weave it. When the material used to weave your wire mesh is of poor quality, the risk of troublesome breaks is increased dramatically.
When looking at the weaving process itself, if the manufacturer fails to closely monitor the weaving process, there can be unseen faults that can turn into major break down the road. This holds true when using techniques such as welding when forming fabricated components.
Environmental Issues
Woven wire mesh is designed to function in a wide range of environments. That said, it is critical that you are mindful of the temperature and corrosiveness of your particular operation.
If your operation runs too hot or too cold for what your mesh is designed for, it can become brittle or repeatedly expand and contract. This can ultimately lead to broken woven wire.
At the same time, if your operation subjects your woven wire to chemicals that react with the mesh poorly, it can deteriorate and eventually form faults.
Mechanical Stress
When working with woven wire mesh, it is critical that you keep in mind the stress that is applied to the mechanical properties of the mesh. Excessive mechanical stress is one of the leading causes of broken woven wire mesh.
For example, applying too much load/force to the mesh can cause it to fail over time. Additionally, when the mesh is consistently subjected to abrasion or friction, the wires can be expected to wear and subsequently break.
It goes without saying that high-impact operation can too cause faults and breaks in the wire.
Poor Design
No matter how you use your mesh, it is vital that each specification is carefully handpicked. Failing to use the right specifications, such as wire diameter and alloy, frequently leads to broken mesh wires.
Something that is easily overlooked is incorporating adequate support for your mesh. Supportive elements help prevent your mesh from sagging, flexing, and eventually breaking.
Poor Maintenance
Maintaining your woven wire is of the utmost importance in regards to preserving the integrity and performance of your mesh. With that, visual inspections and consistent cleaning routines are two of the more important maintenance techniques to implement.
Visual inspection will allow you to identify faults before they become substantial breaks, which can prove to be costly. Cleaning your mesh regularly can reduce unnecessary stress placed on your mesh, working to prevent failure and breaks.
Read the following article to learn how you can best maintain your woven wire mesh:
What Issues Can Broken Woven Wire Mesh Present?
Woven wire mesh has become such as widely used material primarily because of the accuracy its pore openings deliver. When wire mesh breaks, this accuracy, as well as the overall performance of the mesh, is compromised.
With that, if your wire mesh breaks and you continue to use it, you may encounter any of the following issues:
Safety Concerns

Increased Operational Expenses

Operational Downtime

Production Contamination

Loss Of Product Quality

Reduced Structural Integrity

Hindered Filtration/Separation Performance
For these reasons, it is imperative that you monitor the condition of your mesh regularly, resolving any damage concerns before they have a significant impact on your production.
How Can I Prevent My Woven Wire Mesh From Breaking?
Proactively preventing your woven wire from breaking is one of the best ways to prevent costly downtime and preserve the quality of your products. Having said that, mesh selection, mesh installation, and preventative maintenance are the fundamental properties of a plan that successfully prevent broken woven wire.
Now, choosing both the right mesh specifications as well as the materials to weave your wire mesh is critical to how well your woven wire solution withstands your process over time. More specifically, it will dictate how strong the mesh is, how well it combats corrosion, and how well it performs overall.
This includes incorporating supportive elements when needed.
When integrating your woven wire mesh solution, you must ensure it is properly tensioned and secured. This works to prevent the mesh from moving excessively, causing accelerated wear and unnecessary stress.
After being used for some time, it is important that you work preventative maintenance, like visual inspection and regular cleanings, should be worked into your day-to-day tasks. This will ensure concerns such as faults, corrosion, and particle contamination are easily identified and addressed early on.
But when it comes to your process, things like load and impact management should work hand in hand with the mesh design. Additionally, if your mesh begins to show signs of breakage, it should be repaired or replaced with high-quality mesh that is designed to withstand your process.
Looking away from the mesh itself, it is also critical that you and your staff are trained to handle the mesh. This, in turn, will combat user error and inadvertent damage.
Ensure Your Woven Wire Is Pristine When It Arrives
Breaks in your woven wire are naturally detrimental to the overall performance of your operation. Among the abundance of issues, a decrease in product quality, increased operational expenses, and increased risk of safety hazards stand out as major concerns associated with broken woven wire.
While this article covered woven wire breaks that occur after use, it is important to know that breaks and faults can occur during the weaving process. For this reason, it is critical to understand what to look for when your mesh arrives so you can get ahead of any issues well before they occur.
Having been in the woven wire business for over 150 years, W.S. Tyler has seen the good, the bad, and the ugly. We strive to use this experience to help you filter out the bad and the ugly, leaving you with quality woven wire solutions that perform.
Read the following article to gain insight into the flaws that can occur during the weaving process and arrive at your front door:
About Ronnie Brown
Ronnie is the Content Writer for W.S. Tyler and has four years of experience as a professional writer. He strives to expand his knowledge on all things particle analysis and woven wire mesh to leverage his exceptional writing and graphic design skills, creating a one-of-a-kind experience for customers.