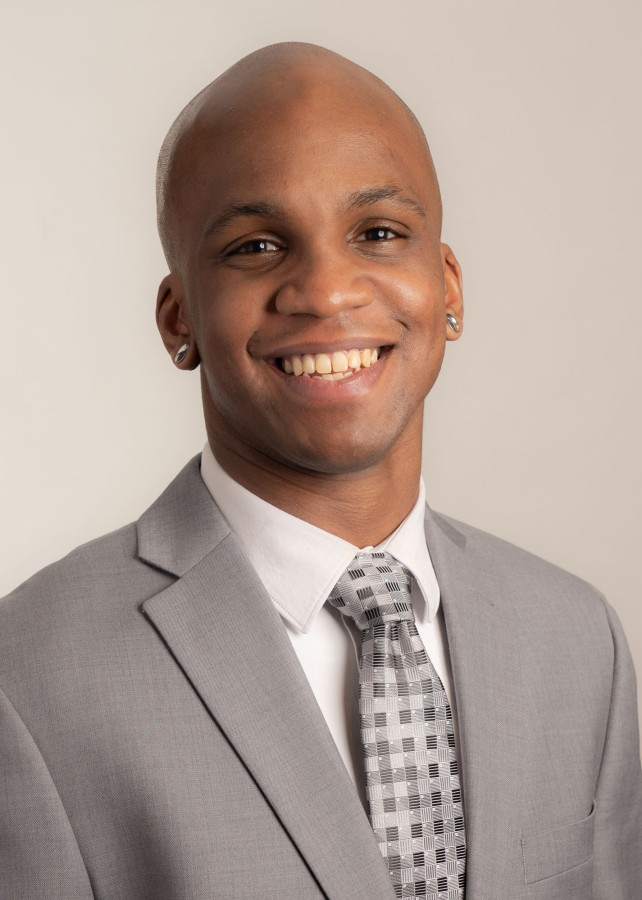 What To Consider To Ensure You're Not Overpaying for Wire Mesh
Are you confident in your wire mesh? How about your wire mesh supplier?
As the wire mesh market is relatively saturated, the journey to achieve optimal wire mesh results can be pretty daunting.
But now that you are dealing with woven wire mesh, there are several questions that you are either facing now or could potentially face down the road. These questions include:
How should I address my freight concerns?

Is my wire mesh performing as intended?

Are my current mesh specifications delivering the best value?
With over 150 years of wire mesh experience, W.S. Tyler wrote this article to answer these questions. This allows us to help you find peace of mind when it comes to the product quality you deliver to your customers.
Are You Facing Freight Issues?
Lead times, freight cost, and material availability can sometimes be frustrating and unpredictable when dealing with woven wire mesh. Failure to have the logistics surrounding these factors worked out can hinder your production process, leaving you scrambling to get material by any means.
The most common and efficient way to deal with these issues is to work with a supplier who can provide you with a blanket order. However, there are a few things to account for when choosing a supplier that can provide this.
The first thing to consider is where they can supply wire mesh material from? Some wire mesh suppliers have a limited amount of relationships worldwide, causing potential stocking issues.
This is particularly true when you take the hindrances geopolitics can create. A mesh supplier with multiple partners across the globe will have the ability to pivot if a supply chain is shut down, ensuring your wire mesh supply remains unaffected.
You will also want to consider their ability to help you manage bulk orders. Consignment inventory is an option that should be explored when selecting a wire mesh supplier.
This would allow you to keep inventory on-site and put you in a more comfortable position if there were any supply chain issues.
W.S. Tyler has developed the relationships and in-house know-how to ensure you receive reliable wire mesh despite shipping restrictions, material shortages, and other logistical hindrances. In other words, W.S. Tyler has the global suppliers, global manufacturers, and in-house capabilities needed to help you manage your wire mesh inventory.
Is Your Wire Mesh Performing as Well as It Can?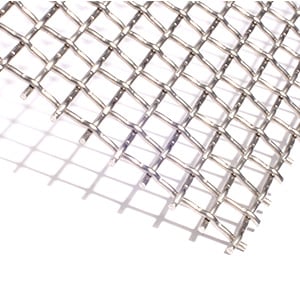 Woven wire mesh is known for its ability to fit a wide range of applications seamlessly. But sometimes, you need the properties or characteristics of woven wire mesh altered to deliver peak value.
An important thing to consider is having a wire mesh supplier that can help you grow. They don't just provide you with wire mesh, but they have the knowledge and experience to help you develop and improve your processes.
For example, you may be using a standard mesh count. How do you know that using a non-standard mesh count wouldn't work just as effectively?
This mesh count would be less material resulting in a lower cost but potentially be performing at the same level.
In some cases, post weaving services, also referred to as value-added services, can be applied. These services will allow you to further customize the characteristics of your mesh to ensure you achieve the desired results and ultimately save you money.
There are many examples that this can apply to, but the main point is to find a supplier that can be your wire mesh department. A supplier's understanding and experience with wire mesh can lead to much more diverse and customizable products.
This can include:
Forming

is the process of cutting or molding wire mesh until a specific shape or deep-drawn profile is achieved.

Welding

is the application of one or more welding techniques to either maintain the shape of a formed piece or bond multiple layers of mesh together.

Heat Treatment

entails two processes: sintering and annealing. Sintering is used to increase the stability of wire mesh or bond multiple layers. Annealing is used to make the mesh more pliable, helping to facilitate the forming process.

Pleating

is the process of increasing the screening/filtration surface area without altering the part itself.

Ultrasonic Cleaning

is a deep cleaning of the mesh that ensures you receive a product free of any grease, dust, or any other form of debris.

Injection Molding

is the process of housing woven wire mesh in a plastic molding to make for easier installation, encapsulate the mesh edges, and improve the rigid characteristics of the mesh.

Calendaring

is the process of flattening the knuckles created at each wire intersection, making for a smoother, more rigid mesh solution.
The performance of your mesh is of the utmost importance, and these post-weaving services can be used to achieve optimal results. But for your operation to evolve, you must find a mesh supplier willing to help eliminate your wire mesh concerns so you can make time for other issues throughout your production line.
When looking for a mesh supplier, you should identify a partner you can lean on as your wire weaving division and remove the roadblocks hindering their process. Allow us to evaluate your situation and provide the recommendations that will help you gain confidence in the product quality you deliver to your customers.
Are You Overpaying for Your Wire Mesh?
There are a lot of parameters surrounding woven wire mesh, all of which can be customized. From the wire diameter to the mesh count to the alloy being used, it can be hard to understand what mesh you need.
Do you need highly engineered precision mesh? Or do you need a mesh solution that adds emphasis on cost savings?
The most important place to start with this process is to make sure you are aware of any industry standards that may be affecting you. These standards will dictate the minimums you need from woven wire mesh.
For example, your standard may only allow certain tolerance for the opening size. The average wire cloth (let's say between 30 mesh and 200 mesh) runs anywhere from 2% in the warp direction and up to 5% in the shute direction.
To achieve the precise tolerance, the wire mesh needs to be manufactured on a finely tuned weaving loom with the latest software and hardware. Most (but not all) manufacturers will not be able to achieve this level of accuracy.
This concept can be applied to more than just mesh count accuracy, but also for things like cut point, sleaziness, alloy type, etc.
Put simply, you must identify whether or not you need a wire mesh supplier with extensive wire weaving expertise and wire mesh partners across the globe.
As stated above, geopolitical, supply chain, sanctions, and tariffs can cause freight issues. Partnering with a wire mesh supplier with global connections will help ensure you can receive the mesh you need to keep your operation running and accommodate customer demand.
Since W.S. Tyler was established 150 years ago, we have developed our own weaving looms and trusted weaving process to deliver mesh solutions you can rely on.
What keeps our looms running is the standing relationship, 125 years in the making, we have with two dedicated wire suppliers. As they have become embedded into our operation, we can always find a way to weave a solution that brings value to your specific needs.
So, What Should You Look For in a Wire Mesh Supplier?
Well, in most cases, it comes down to three key factors: freight, wire mesh performance, and wire mesh value.
The ideal wire mesh supplier should have multiple wire mesh sources that will allow them to get you the mesh you need, even if any particular supply chain is blocked or shut down. To that end, the supplier should also have the capability to help you manage your wire mesh inventory based on a regular schedule.
You should also seek to partner with an organization that can fabricate wire mesh components that deliver the performance you need. But it's just as important that your mesh isn't over-engineered, as this can add unnecessary costs and affect the underlying value of your mesh.
To gain a better idea of whether or not W.S. Tyler is the mesh supplier for you, reach out, request a quote, and enhance the way you apply woven wire mesh:
About Ronnie Brown
Ronnie is the Content Writer for W.S. Tyler and has four years of experience as a professional writer. He strives to expand his knowledge on all things particle analysis and woven wire mesh to leverage his exceptional writing and graphic design skills, creating a one-of-a-kind experience for customers.