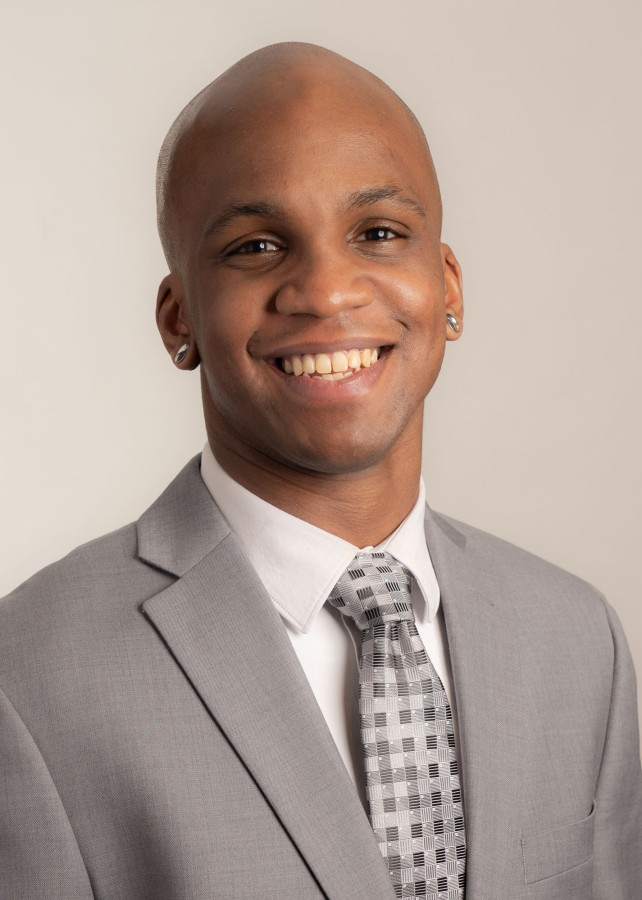 Molded Pulp: What To Expect When Buying Woven Wire Mesh
So, you've compared the various screening media and determined that wire mesh molds will be the option for your molded pulp operation. You've developed a formula for the perfect pulp slurry and are just about ready to order wire mesh.
But before you do, getting to know the buying process will ensure you time everything out so your wire mesh order is not hindering production. Having said that, what should you expect when ordering wire mesh for molded pulp?
W.S. Tyler has been a prominent wire mesh supplier for over 150 years and is here to ensure your wire mesh endeavors are seamless.
For this reason, we wrote the following article highlighting the buying process associated with woven wire mesh for molded pulp. It will cover:
The information you should have when contacting a wire mesh supplier for the first time

What value-added processes you will want to discuss with your wire mesh supplier

What the buying process consists off
What Information Will I Need To Provide When Purchasing Wire Mesh for Molded Pulp?
Having as much information as possible when contacting a wire mesh supplier will consistently deliver the best results. With that in mind, there are three things you should have ready:
Quantity

Dimensions

Sample requirements

Shop drawings
The wire mesh supplier will work with your engineering team to establish what mesh count, wire diameter, alloy, etc., will work best for you. In order for your wire mesh supplier to properly work out the logistics and ensure you have the material you need to keep your production line running, you should have an understanding of how much mesh you will need.
A standard mesh roll is 48" x 33', so knowing how much mesh you need in square footage will allow the mesh supplier to weave the right amount of mesh. If you are using cut-to-size pieces, you will also want to provide the exact dimensions of the piece in addition to the amount of pieces needed.
Now, it is understood that you must implement new pulp slurry formulations in order to maintain customer satisfaction. As current wire mesh specifications may not perform as well when introduced to need pulp slurry formulas, you may find value in trying various specification samples.
By being transparent on what issues you may be trying to resolve, will, again, allow the wire mesh supplier to point you in the right direction. Naturally, you will want to give dimensions in accordance to how the mesh will sit in your equipment, as samples cannot be ordered in rolls.
We have come to understand that most molded pulp manufacturers prefer to fabricate their wire mesh molds in-house. However, some simply don't have the capacity.
Read the article below to gain an understanding of why you may or may not want to fabricate your own wire mesh molds:
Regardless, certain wire mesh suppliers can fabricate your wire mesh molds for you. If you find yourself seeking a wire mesh supplier to fabricate your wire mesh molds, you will want to have a shop drawing of the molds ready to submit.
This will not only help the wire mesh supplier determine whether or not they can produce the mold, but it will also allow them to communicate lead times and pricing more accurately.
Heat-Treating Your Wire Mesh
There are two heat-treatment processes that are applied to woven wire mesh: annealing and sintering. Naturally, these heat-treatment processes will increase both the price and lead time of your mesh.
That said, annealing is the only heat-treatment process applied to wire mesh when being applied to molded pulp applications.
The Importance of Annealing Your Wire Mesh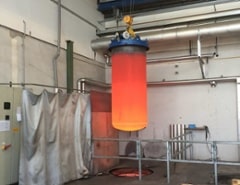 Annelaing is the heat treatment process in which wire mesh is heated until the internal stress of the wires is lowered. In turn, the mesh becomes softer and incredibly more pliable.
This can be particularly beneficial to those attempting to create complex molds with a lot of detail. Annealing will not only allow the wire mesh to be precisely formed, but it will ensure the mesh holds its form after prolonged use.
Neglecting to implement wire mesh that is properly annealed increases the risk of spring back, the occurrence in which your wire mesh molds lack structural integrity and "spring back" to a flatter profile. Wire mesh that is not annealed properly also tends to be sleazy or flimsy, which can directly affect the fiber retention capacity of your molds.
Read the following article for an in-depth breakdown of why the annealing process is strongly recommended:
What Does the Buying Process Look Like?
The buying process always begins with you identifying a wire mesh supplier that can accommodate your needs, whether it be supply rolls, partial rolls, or cut-to-size pieces, and requesting a quote. While not necessary, informing the supplier of how the wire mesh will be used will help facilitate the proces.
The more information you provide, the better the mesh supplier can make suggestions and help you perfect your process.
Once the quantity and dimensions of your rolls or cut-to-size pieces, or it is determined that your wire mesh mold can be fabricated, the mesh supplier will issue a quote that itemizes each expense of the order. You will then need to either approve the quote or go back to the supplier with any adjustments that need to be made.
After approving the quote, your next step will be to send over a purchase order. The supplier will then confirm that the purchase order has been received, providing you with lead times and tracking information.
Get To Know the Quoting Process
Molded pulp manufacturers often purchase woven wire mesh in rolls, partial rolls, and cut-to-size pieces. No matter how you purchase your mesh, providing a reputable mesh supplier with quantity, dimensions, sample requirements, and shop drawings associated with your order will facilitate the best possible molds.
Having gained an understanding of what the buying process looks like, you are almost ready to place an order. One of the final steps you must take before doing so, however, is gaining a better understanding of the quoting process.
Again, this will further help you work out the logistics of your operation, ensuring no lapses in production.
Here at W.S. Tyler, we strive to make innovation an easy task to achieve by educating our customers and being as transparent as possible so you are never caught off guard.
To learn everything you need to know about the quoting process you will experience when inquiring about wire mesh for molded pulp, read the following article:
About Ronnie Brown
Ronnie is the Content Writer for W.S. Tyler and has four years of experience as a professional writer. He strives to expand his knowledge on all things particle analysis and woven wire mesh to leverage his exceptional writing and graphic design skills, creating a one-of-a-kind experience for customers.