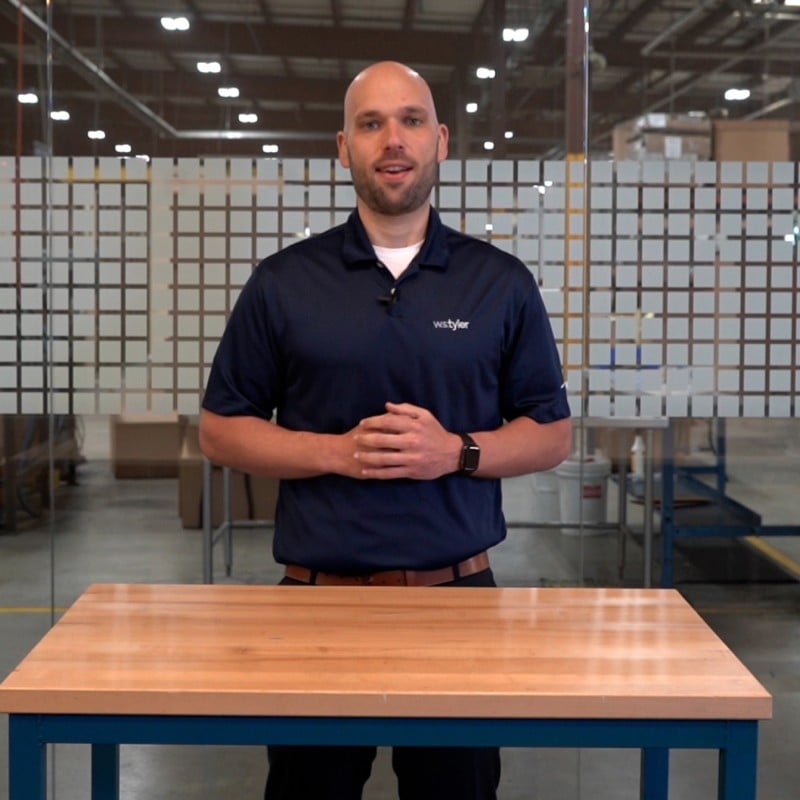 Molded Pulp Fiber: Should I Make My Own Wire Mesh Molds?
With countless organizations are pushing green initiatives, industries such as molded pulp fiber are booming. But as demand dramatically increases, molded pulp fiber manufacturers must begin to restructure their operation to improve lead times while maintaining feasible efficiency.
This is why more and more organizations are beginning to take on the fabrication of the various components, such as molded wire mesh screens needed to mold pulp fiber in-house. The truth of the matter, however, is that producing molded wire mesh screens within the organization is not suitable for everyone.
So, when should in-house molded screen production be considered, and when should it not?
Here at W.S. Tyler, we understand that there are a lot of uncertainties surrounding the handling, forming, and implementation of woven wire mesh. We strive to use our 140 years of experience to help customers understand woven wire mesh and all the processes needed to weave it into their operation.
The following article was designed to help shed light on the benefits and disadvantages of making your own woven wire mesh molds for pulp fiber processing and will cover:
What molded pulp fiber is

The screen media used to form molded pulp fiber goods

The benefits of fabricating your own molds

The disadvantages of fabricating your own molds

W.S. Tyler's ability to fabricate custom pulp fiber screen molds
What Is Molded Pulp Fiber?
The term molded pulp fiber describes products made from a slurry of paper, various fibers, and water. The fibers used during this process are typically made from either sugarcane (44% of the market), bamboo (21% of the market), straw (14% of the market), and other miscellaneous materials (5% of the market).
This slurry is formed using a combination of vacuum pressure (50 psi) and heat (240C/464F). But to ensure the product is properly formed, metallic dyes layered with screening media are fabricated and integrated into the production line.
What Screen Media Is Used When Producing Molded Pulp Fiber?
To create an even distribution of pressure and heat during the molding process, the metallic dyes are layered with some sort of screening media. Generally, this screen media comes in the form of woven wire mesh, perforated plate, or expanded wire.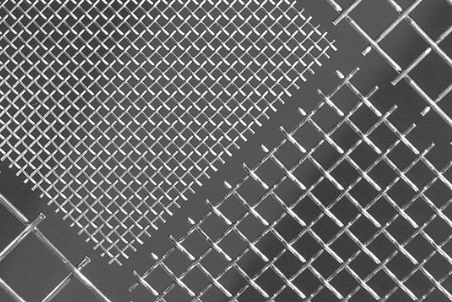 For applications that require increased durability, a multi-layered sintered mesh can also be used.
When forming the screen media, the media is pressed against a plank mold using a specialized press machine. Once pressed, the screen media will mirror and hold the shape of the mold and be placed into the production line.
Why Fabricate Your Own Molded Screen Media?
One of the more notable benefits of creating your own screen molds is that you can produce your particular specifications whenever you need them. In other words, you would eliminate the need to lean on the capacity of third-party companies to maintain an inventory of screen molds.
This, in turn, helps maintain reasonable lead times.
Additionally, producing molded screens in-house makes operations that call for branded goods more efficient. While third-party companies can design custom dyes for your needs, the amount of time needed to set up the necessary tooling would raise both the cost and lead times of your molds.
Why Have a Third-Party Fabricate Your Molded Screen Media?
While it can prove beneficial to construct your own screen molds, there are some disadvantages that should be taken into consideration. Possibly the most significant factor that may cause hesitation is the initial cost of the required machinery.
Not only that, but you are also responsible for any maintenance needed down the road. This can be a major concern to organizations trying to minimize unexpected expenditures.
To that end, it should also be noted that this machinery can be relatively large. When looking at the machinery you will need to mold the fiber in addition to the pressing equipment, those limited on space may consider seeking third-party assistance.
The final disadvantage you will want to be mindful of is that the pressing process can be labor-intensive. This means members of your staff will need to be trained to use the press, possibly taking manpower away from other aspects of your operation.
Can W.S. Tyler Produce Custom Molded Wire Mesh Screen?
If you are unable to produce molded wire mesh screens in-house or simply wish to have an experienced manufacturer handle your mesh, W.S. Tyler is equipped to fabricate certain mold specifications. Having said that, when reaching out to W.S. Tyler to inquire about custom molds, there are several pieces of information regarding the mesh screen that you should have ready to help us understand if we can handle the scope of the project.
This includes:
Shop drawings of the mold

Mesh specifications

Order quantity

Required tolerances
Now, initially, there is an 8 to 12 week lead time, depending on the complexity of the mold. To that end, lead times commonly shorten once initial molds are made.
Prolong the Lifespan of Your Molds With the Right Alloy
Molded pulp fiber is becoming more widely used as the world turns to more eco-friendly products to preserve the environment around us. In attempts to keep up with the surge in demand, many companies must tackle the daunting task of figuring out whether or not fabricating their own woven wire mesh molds can benefit their operation.
Simply put, fabricating your own molds means you don't have to rely on an outside company, ensuring the desired quality is met and customer-oriented lead times are achieved. But if you can't afford the upfront investment, space, and manpower needed to add a dedicated pressing operation to your process, seeking a third party to mold your pulp fiber screens may be a better option.
Now, it's essential to know that the battle doesn't stop after figuring out the logistics of how your woven wire mesh screens will be fabricated. You must also take the time to ensure the specifications of your mesh are fine-tuned to produce the best possible results consistently.
This includes both the mesh count and alloy of your screens.
With over 140 years of woven wire mesh experience, W.S. Tyler has the know-how needed to help you stop worrying about the reliability of your woven wire mesh screen molds so you can focus on other parts of your process.
Continue your journey towards implementing woven wire mesh into your molded pulp fiber operation by reading the following article and learning more about what wire mesh specifications work best for you:
About Eric Himes
Eric is the sales manager of industrial woven wire mesh goods with a passion for helping customers leverage the many capabilities of woven wire mesh. As he continues to learn the ins and outs of wire mesh he is determined to help you implement a solution that is tailored to your exact needs.