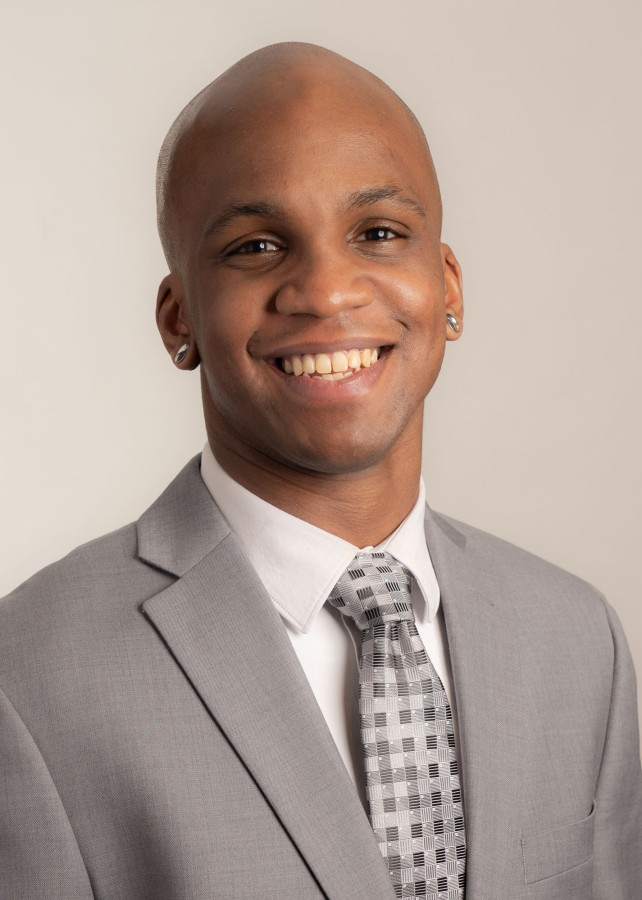 Industrial Wire Mesh Shipments: What To Expect
Industrial woven wire mesh is a versatile material that allows for the cost-effective fabrication of various screens and filters in-house. While it can be daunting to go through and fine-tune the various parameters, the final product can help you innovate the way you do things.
But at this point, you've probably gone through the process of designing the perfect mesh specification and are ready to have your wire mesh solution shipped. That said, what is to be expected when your shipment arrives?
W.S. Tyler has been weaving industry-leading wire mesh solutions for over 150 years. We strive to learn the ins and outs of your operation so you can implement a solution that removes some of the roadblocks that hinder production.
And with that, the following article was written to provide insight into what the woven wire mesh shipping process looks like. You will learn:
The information you will need to provide when ordering woven wire mesh

What documentation you will receive with your woven wire mesh order

How your woven wire mesh will be shipped to your facility
What Information Is Needed for an Industrial Woven Wire Mesh Order?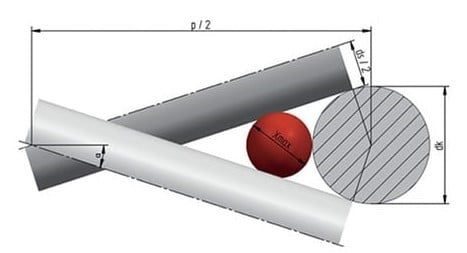 Prior to inquiring about industrial woven wire mesh rolls or cut-to-size pieces, you must gather as much information about your needs as possible. For a more seamless buying process that delivers a wire mesh solution that performs, use the following as a guide for required information:
Manufacturer name/trademark

Weave pattern

Nominal wire diameter

Weight (if required)

Nominal aperture size

Wire mesh alloy

Dimensions of the roll/piece

Tolerances that should be followed

Order Quantity
You will also be required to provide detailed information if your roll order is comprised of variating role specifications.
If you have an existing sample of the desired wire mesh specification, it is recommend that you ship it to the wire mesh supplier to be replicated. To that end, if you are inquiring about a repeated order, you should send either a product label or another form of technical data associated with the previous order.
What Documentation Will You Recieve With Your Order?
When you order industrial woven wire mesh, the mesh supplier should be able to provide you with all associated inspection documentation. Depending on what testing was implemented when fabricating your mesh, you will receive:
Statement of compliance:

Documentation that confirms the wire mesh was fabricated following specified international standards.
Testing report:

Documentation that confirms the wire mesh underwent stringent quality assurance testing to verify international standard compliance.





Inspection Certificate:

Documentation illustrating the average size of the aperture profile (size and of the weave. This is provided only when requested.





Chemical Analysis:

Documentation of the chemical makeup of the wire mesh. When a chemical analysis is not conducted by the wire mesh supplier, documentation of the wire melt will be provided by the wire drawer or wire processor.



Additional Test Documentation:

Documentation associated with miscellaneous testing procedures, such as dimension testing, that verifies that mesh falls within the acceptable established by the wire mesh supplier and wire mesh buyer.
How Will My Industrial Woven Wire Mesh Be Delivered?
As stated above, woven wire mesh can be purchased in either rolls or cut-to-size pieces. The way your mesh is packaged for shipping will vary from manufacturer to manufacturer, though mesh is typically placed in custom pallets furnished with inserts to keep the mesh secure.
Woven wire mesh rolls come at a standard length of 25 or 30 meters long, with half lengths of 12.5 or 15 meters long. These lengths should be expected to fall within +/- 10% tolerance of the invoiced length.
You do have the option to purchase partial lengths; however, a roll cannot exceed three roll pieces, and each roll piece must be at least 2.5 meters. To that end, rolls and roll pieces must have a width that is greater than the nominal width up to a 2% excess.
The parameters of cut-to-size pieces, including the number of sides, radi, lengths, and angles, are all specified by the customer and made to order.
When your shipment arrives, your wire mesh will be labeled with the following:
Supplier name/trademark

Size and quantity

Nominal wire diameter

Nominal aperture size
Better Understand How Long Your Shipment Will Take To Arrive
Industrial woven wire mesh provides manufacturers to innovate their products through the use of proprietary screen/filter products that are fabricated in-house. After receiving enough information about the order, woven wire mesh will ship your wire mesh alongside all associated documentation, labeling the mesh for easy identification.
But now that you are prepared to order your next woven wire mesh solution, it is critical that you understand the lead times associated with woven wire mesh. This will allow you to better prepare for its arrival, resulting in a more speedy integration into your process.
With over 150 years of experience weaving exceptional wire mesh solutions, W.S. Tyler is here to help you stop worrying about the performance of your mesh so you can focus on improving other aspects of your operation.
Read the following article for more information regarding the leads times you can expect:
About Ronnie Brown
Ronnie is the Content Writer for W.S. Tyler and has four years of experience as a professional writer. He strives to expand his knowledge on all things particle analysis and woven wire mesh to leverage his exceptional writing and graphic design skills, creating a one-of-a-kind experience for customers.