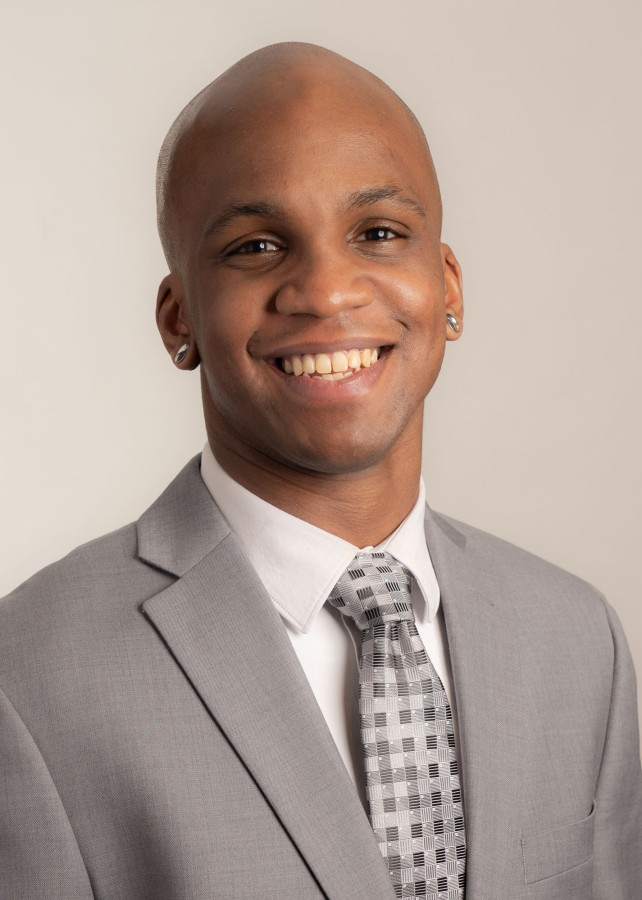 Square Wire Mesh vs. MINIMESH® Filter Cloth: Which Is Best for Me?
Woven wire mesh is a versatile material that delivers optimal performance to countless industries. Whether screening various particles to identify size range or filtering particles out, wire mesh offers the perfect balance of durability and precision needed to get the job done.
Having said that, while all wire mesh may seem the same, it is essential to know that there are mesh variants, such as square wire mesh and MINIMESH® filter cloth, that have their own unique attributes. But how exactly do square mesh and minimesh compare?
W.S. Tyler has been a prominent woven wire mesh manufacturer for over 140 years, supplying customers with mesh solutions of all forms.
To help you better understand the differences between the two mesh variants, this article will encompass:
What square wire mesh is

What MINIMESH is

When you would use one over the other

How the two compare in cost
What Is Square Wire Mesh?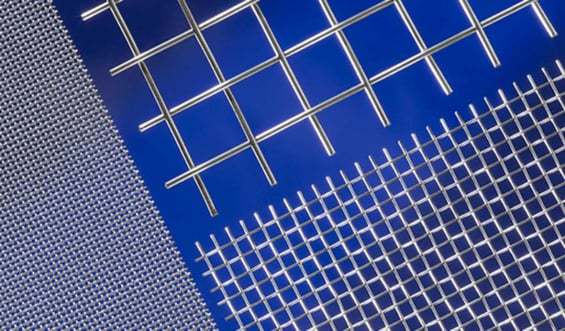 Square mesh is a form of woven wire mesh in which the mesh is woven with weft and warp wires that have similar wire diameters. This weave type typically comes in the form of plain weave, inter-crimped weave, and pre-crimped weave.
Regardless of what square mesh variant you select, you can purchase square mesh in rolls or cut-to-size panels.
What Is MINIMESH?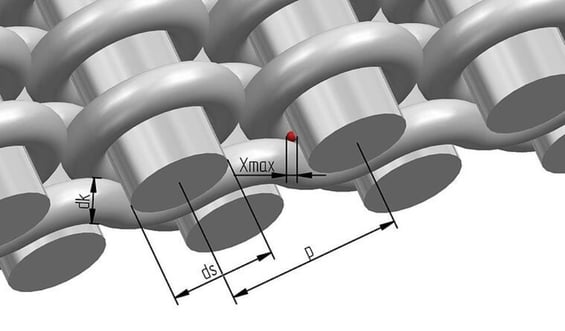 MINIMESH® is a W.S. Tyler's family of filter mesh. That said, filter mesh is a series of wires, typically constructed from a metal alloy, that are woven together to form pore openings that are rigid and precise.
These pore openings are implemented to filter contaminants or extract a filter cake.
Why Would You Use One Over the Other?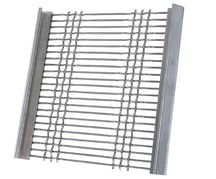 Square mesh is a versatile material as it is often implemented for both screening and filtration applications. The square profile of the mesh openings allows for thicker wires to be used and large mesh openings to be achieved.
To that end, because square mesh can be woven with either a square or rectangular aperture, it is the predominant mesh type used to construct fine wire cloth vibrating screens. Square mesh can also be used to filter our larger particles, such as the contaminants certain plastic extrusion and die casting operations encounter.
As thicker wires can be used, square mesh is often employed as a protective layer that preserves the more delicate filter layers within a multilayer filter.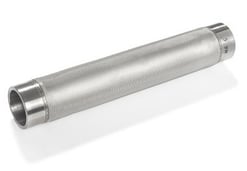 MMINIMESH weave patterns are explicitly designed to deliver desirable filtration. As six customizable weave types fall under the MINIMESH product line, it is ideal when cleanability, precise cut-point, adequate flow rate, blinding, and durability are a concern.
That said, filter mesh is commonly used to filter transmission fluid in the automotive industry, filter blood and facilitate medicine distribution in the medical industry, and filter unwanted contaminants in the plastic extrusion industry.
Bringing this full circle, determining whether to use square mesh or minimesh falls on the mesh application.
If you are looking for maximum durability when screening aggregates or filtering larger contaminants, square mesh will best suit your needs. On the other hand, if your operation involves the filtering of finer particles and you wish to achieve adequate flowrate and cut-point, a MINIMESH weave pattern should be implemented.
What Are the Cost Differences?
Whether you are investing in square mesh or minimesh, the overall cost of the mesh is ultimately dedicated to the needs of your application. Things such as layer configuration, mesh size, wire diameter, and weave pattern all play a role in the cost.
Additionally, any sort of post-weaving processing, such as calendaring, heat treatment, ultrasonic cleaning, welding, and pleating, as well as special requirements, such as DFARS compliance, will drive the cost?
Now, to that end, MINIMESH will typically cost more to implement than square mesh. This is due to the fact that the MINIMESH weave patterns are more intricate, requiring more labor and attention to detail to weave successfully.
Customize Your Mesh To Achieve Optimal Results
Square mesh is a wire mesh variant that consists of warp and weft wires that are of the same diameter and is ideal for durable screening and filtering larger particles. MINIMESH is a family of filter cloths with six different weave patterns specifically designed to deliver high-performing filtration.
While the cost of both wire mesh variants is affected by the same factors, square mesh will generally be less expensive than MINIMESH.
That said, gaining a comprehensive understanding of how your mesh can be customized should be considered. This information will help you identify if wire mesh can accommodate your needs, ensuring you fully leverage the capabilities of the mesh and achieve a desirable outcome.
Having supplied wire mesh of all variations for over 140 years, W.S. Tyler strives to educate you on how to make the most out of woven wire mesh.
If you'd like to learn more about forming and customizing wire mesh, read the following article:
About Ronnie Brown
Ronnie is the Content Writer for W.S. Tyler and has four years of experience as a professional writer. He strives to expand his knowledge on all things particle analysis and woven wire mesh to leverage his exceptional writing and graphic design skills, creating a one-of-a-kind experience for customers.