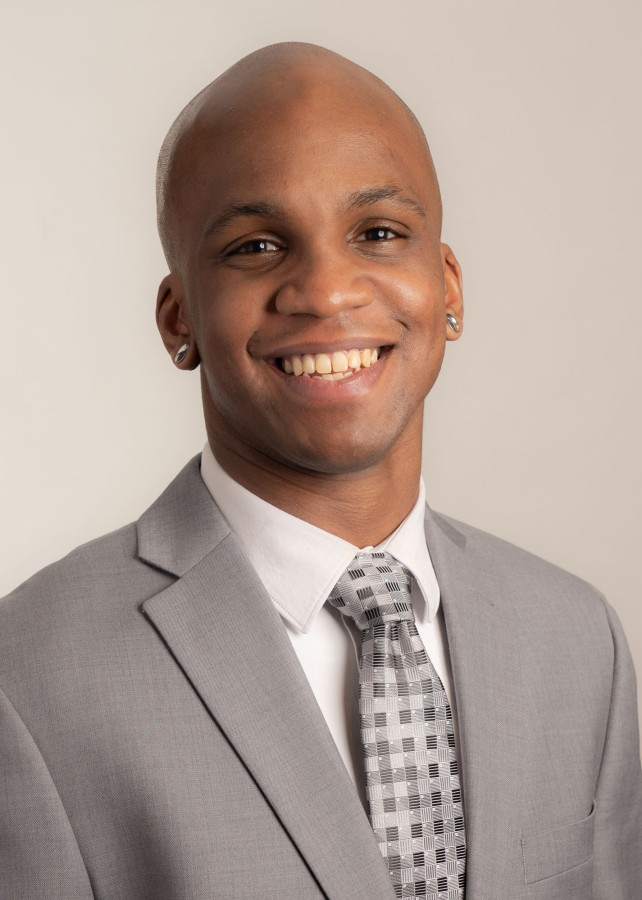 Industrial Woven Wire Mesh: What You Need To Know Before You Buy
Woven wire mesh is a versatile material that provides durability, precision, and customization that can benefit countless industries. Those who want to utilize these benefits in bulk while handling fabrication outside of weaving often turn to industrial wire mesh.
To confidently invest in industrial mesh as a sustainable long-term solution, you must gain a thorough understanding of what to expect when purchasing industrial wire mesh. We believe that having this knowledge amongst your team will genuinely help you maintain a seamless integration of wire mesh throughout your process.
So, what do you need to know about the buying process you will encounter when shopping for industrial woven wire mesh?
From filter mesh to square mesh, W.S. Tyler is wire mesh. We have spent decades developing one-of-kind wire mesh solutions that simply help our customers get the job done.
It is for this reason that we wrote this article to provide insight into:
What information you need to provide the mesh suppler

What post weaving processes you should consider

What the buying process looks like
What Information Do I Need To Have Ready When Purchasing Industrial Woven Wire Mesh?
When reaching out to a wire mesh supplier, it is always best to have as much information as possible. That said, there are three fundamental mesh specifications that will help facilitate the buying process and ensure you obtain desirable results.
These specifications are:
Wire Diameter or the overall width of the individual wires

Opening Size or the amount of space between two wires in any direction

Mesh Count or the number of wires in a linear inch
It's a good start if you can provide at least one of these specifications, but having two or, if possible, all three will deliver the best results.
For example, if you request 400 feet of 20 mesh with cloth, we would only have the opening size of the mesh. This could potentially generate a recommendation for the other specs; however, it would be unknown to the supplier whether the recommendation fulfills your requirements.
Now, let's say you request 50x50 mesh with .0075. This would inform the supplier of both the mesh count and wire diameter.
By providing two of the three specifications, the mesh supplier would be able to calculate the third, which, in this case, is the opening size.
To that end, you should always aim to provide all three.
Understanding Value-Added Services
When ordering industrial wire mesh, regardless if its mesh roll or cut-to-size registers, several post weaving processes can be applied to perfect your mesh. These services include heat treatment, ultrasonic cleaning, calendering.
Heat Treatment
For those that intend to buy industrial mesh to fabricate custom components in-house, heat-treating your mesh is a great solution to help the mesh maintain its shape. In the world of woven wire mesh, heat treatment refers to either annealing or sintering.

Annealing is the process in which the mesh is heated until the internal stress and hardness are reduced. Sintering is the process in which the mesh is heated until it's just below its melting point to create a cross-section bond that is far more rigid and permanent.
Ultrasonic Cleaning
Ultrasonic cleaning involves submerging the mesh into a solution and agitating it with high-frequency vibrations that also heat the solution. As a result, all surface debris, including oils and dust, is removed.
This is ideal for applications that require the mesh to be free of any outside particles, such as sanitary filtration operations.
Calendering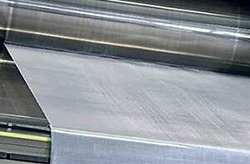 Calendaring involved taking wire mesh and running it through special machinery that applies tremendous heat and pressure simultaneously. This flattens the knuckles of each cross-section, resulting in a smoother, more stable mesh.
What Does the Buying Process Look Like?
Whether you are looking to invest in mesh rolls or cut-to-size pieces, you will need to reach out to the mesh supplier with the parameter of the mesh you desire. It will always help the supplier if you supply information regarding the application for which the mesh is for.
This will help them provide suggestions on various specification possibilities and beneficial post-weaving processes.
Once the supplier can confirm that the mesh can be woven and supplied, you will receive a quote encompassing all expenses associated with the order. The final step would be to either make adjustments to the order or accept the quote and submit a purchase order.
You will then be given a lead time, order confirmation, and any track numbers that will help you plan the logistics of your operation.
Discover the Right Wire Mesh Supplier
Industrial woven wire mesh can be purchased in either large rolls or cut-to-size pieces and is perfect for those who look to integrate wire mesh while handling any additional fabrication themselves. Regardless of which form you look into, you should have the mesh count, wire diameter, and opening size ready.
As you now know what to generally expect when reaching out to a mesh supplier in regards to industrial woven wire mesh, you can now begin to research which mesh supplier is right for you. This supplier should be a company that, rather than just supply you with material, strives to become an extension of your team.
At W.S. Tyler, we believe that your success begins with the implementation of dependable material. This is why we take pride in being a mesh supplier that our customers can trust.
With that, to learn more about the top wire mesh suppliers, review the following article:
About Ronnie Brown
Ronnie is the Content Writer for W.S. Tyler and has four years of experience as a professional writer. He strives to expand his knowledge on all things particle analysis and woven wire mesh to leverage his exceptional writing and graphic design skills, creating a one-of-a-kind experience for customers.