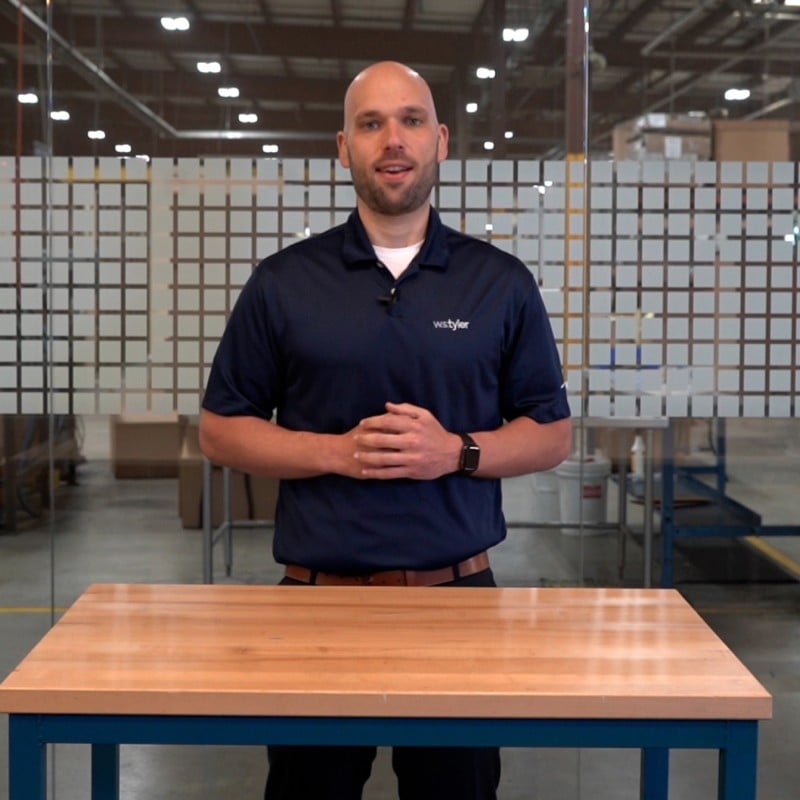 Molded Pulp Fiber: Why Use Woven Wire Mesh?
When you go out to eat and realize the sample platter you ordered is too much to eat in one sitting, what happens? The waiter/waitress comes out with a box so you can take the food home to enjoy at a later time.
Now, if you look closely at the box, you may find various particles and fibers that clearly aren't from the same source. This is because the box was made from molded pulp fiber.
In some instances, you'll even see small woven wire mesh indents. Having said that, why exactly do molded pulp fiber manufacturers turn to woven wire mesh?
W.S. Tyler has been a prominent woven wire mesh manufacturer for over 140 years and understands the value its versatile characteristics can bring to applications such as molded pulp fiber.
To help you understand how woven wire mesh can benefit your molded pulp fiber process, the following article will cover:
What we mean when we say molded pulp fiber

What woven wire mesh is

How woven wire mesh fits into the molded pulp fiber process

Why you should consider woven wire mesh

What you should consider when calculating your mesh specifications

How much woven wire mesh costs
What Is Molded Pulp Fiber?
Pulp fiber is defined as a combination of paper, either recycled or virgin, that is mixed with warm water and fibers to form a slurry. When the pulp and fiber are thoroughly mixed, the slurry is then combined to help make a final molded pulp fiber product.
Now, resources such as sugarcane are used for the fibers. If you look at the molded pulp fiber industry in its entirety, 44% of fiber comes from sugarcane, 21% comes from bamboo, 14% comes from straw, and 5% comes from other resources not listed.
NOTE: Wood was once a prominent fiber source; however, manufacturers across the globe are pushing to move away from the resource and switch to more sustainable options such as those listed above.
What Is Woven Wire Mesh?
Woven wire mesh can be defined as metallic cloth formed by interlocking a predetermined number of individual wires using a weaving technique that resembles the weaving process used to create the various forms of clothing. To ensure you capture a desired level of quality in your molded pulp fiber product(s), the specifications of the mesh can be fine-tuned and customized.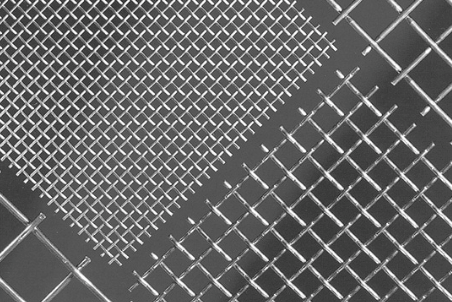 This includes the weave pattern, wire diameter, aperture size, micron rating, width, and length.
How Is Woven Wire Mesh Used to Mold Pulp Fiber?
As stated above, paper pulp and fiber from various resources are combined in water to form a slurry. Wire mesh is placed on a metallic mold, and the entire mold is dipped into the slurry.
The mesh allows the water to be vacuumed out of the pulp and fiber. It also helps mold the pulp and fiber into the desired shape after heat and pressure are applied.
For products like egg cartons, you can see the imprints left by the wire mesh if you look closely.
Why Use Wire Mesh Over Other Materials?
When compared to other materials, the two stand-out benefits that come with the use of woven wire mesh are durability and rigidity.
Its durability is critical as the mesh molds continuously endure extreme temperature and pressure during the molding process. Its ability to withstand these conditions allows you to maintain the necessary levels of accuracy longer than other materials.
In fact, a woven wire mesh mold will last you around 6 to 8 weeks on average. The lifespan of these molds is, of course, affected by the way you handle and maintain them.
In regrades to its rigid qualities, it's essential to know that woven wire mesh is typically purchased in rolls or cut-to-size pieces and pressed into a metal dye. Once the desired form is achieved, the rigidity of the mesh prevents it from falling out of form, even after hundreds of cycles.
Additionally, wire mesh can also be heat treated to improve its ability to be formed and hold its form. This is often in the form of an annealing process.
What Mesh Specifications Work Best?
There are a few industry standards that you should be aware of when incorporating woven wire mesh into your molded pulp fiber process. Industry standards typically call for a mesh count of 50 combined with 24 mesh on a dual-layer piece of piece.
That said, single-layer configurations can be used as well.
In terms of alloy, most applications utilize a stainless steel mesh. Most commonly, this is either a 304 or 316 stainless steel.
While these are the common alloys used, it's important to understand that wire mesh can be woven using a wide range of alloys, such as copper. Copper, in particular, could potentially help facilitate a more even distribution of heat when molding and pressing the pulp fiber slurry.
Ultimately, however, the mesh specifications you use should be based on industry standards, your slurry, and the level of quality you are looking to achieve.
How Much Does Woven Wire Mesh Cost?
As stated above, woven wire mesh is often purchased in industrial wire mesh rolls and cut-to-size pieces when being applied to molded pulp fiber. This is because manufacturers the form their wire mesh molds in-house see significant cost savings.
That said, there is no set price for industrial woven wire mesh. Instead, the price you can expect to pay is based on the specifications you require.
Again that includes weave pattern, wire diameter, mesh count, width, and length.
Value-added services will increase the overall cost of the mesh. This includes heat treatment, welding, pleating, and ultrasonic cleaning.
For more details regarding the cost of woven wire mesh for molded pulp, read the following article:
Dive Into the Role Wire Mesh Plays When Molding Pulp Fiber
Industrial woven wire mesh rolls and cut-to-size pieces are often utilized to help facilitate the molded pulp fiber process as wire mesh delivers the perfect balance of durability and rigidity needed to precisely mold pulp and fiber for weeks. But more importantly, it can be customized to ensure the end product is something you and your company can proudly stand behind.
But before you reach out to a woven wire mesh supplier and request a quote, you should take a moment to get gain more insight into the role wire mesh plays during the formation of molded pulp fiber. This will give you the best idea of whether or not woven wire mesh is the right option for you or not.
Since W.S. Tyler first started manufacturing woven wire mesh over 140 years ago, we understand that while it can be applied to a wide range of applications, it doesn't solve every problem.
To help you make heads or tails of how or even if woven wire mesh can benefit your molded pulp fiber formation process, the falling article gives an in-depth look into how it influences molded pulp fiber production:
About Eric Himes
Eric is the sales manager of industrial woven wire mesh goods with a passion for helping customers leverage the many capabilities of woven wire mesh. As he continues to learn the ins and outs of wire mesh he is determined to help you implement a solution that is tailored to your exact needs.