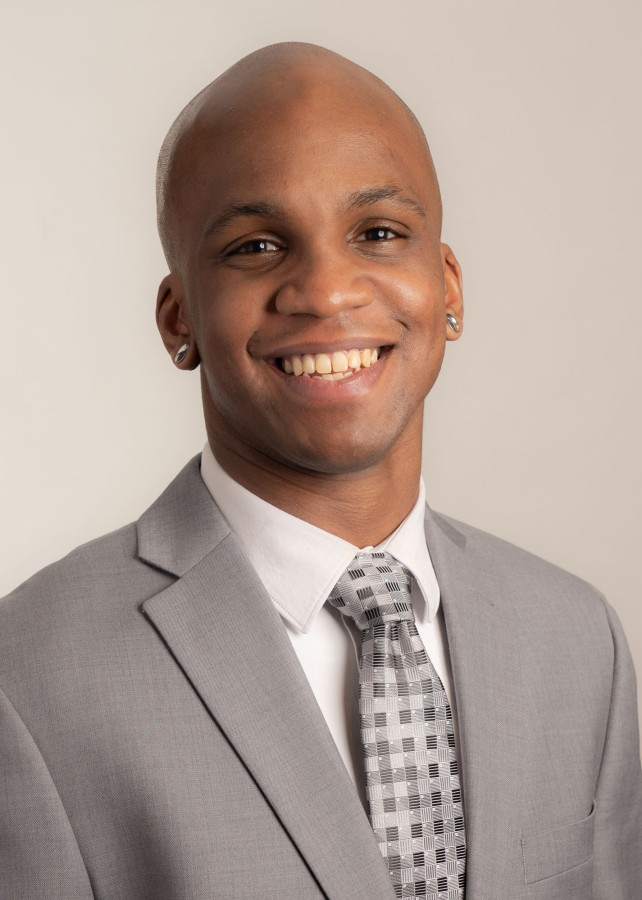 STRUCTURA Flair Collection: Getting to Know Architectural Mesh Patterns
When building out the various interior design elements of a structure, architects often seek to think outside the box. This is so they can bring a unique flair that visitors will not soon forget.
More times than not, the metallic luster of architectural woven wire mesh delivers a one-of-a-kind industrious yet modern look that can truly turn your vision into reality. But, sometimes, the intricate stainless steel weaves aren't enough.
Sometimes colorization and enhanced textures are needed to make your vision blossom. This is exactly what W.S. Tyler's STRUCTURA Flair collection was designed to bring.
Having worked with the world of architectural design, W.S. Tyler is here to help you overcome the roadblocks that prevent you from delivering an awe-inspiring experience to your customers and their partons.
To help you understand what the STRUCTURA Flat collection can bring to your architectural design process, the following article will cover:
What STRUCTURA Flair is

The benefits associated with STRUCTURA Flair weaves

The applications STRUCTURA Flair can be used for

How much STRUCTURA Flair weaves cost



What Is STRUCTURA Flair?
STRUCTURA is an architectural woven wire mesh pattern known for its lightweight profile and honeycomb pattern. Its carbon fiber-like appearance is intended for interior applications.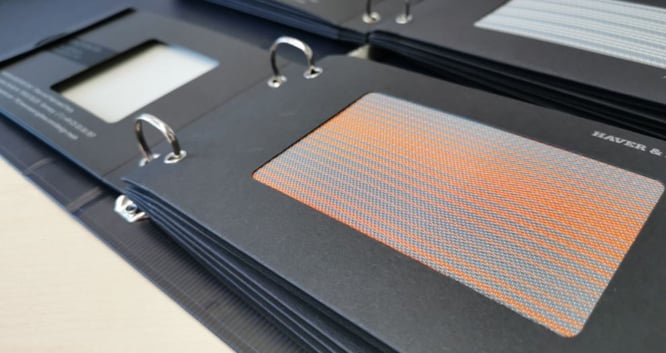 STRUCTURA Flair is a variation that brings color to the weave, making it ideal for projects that want to fit pop culture. In fact, the name Flair comes directly from the trends, suggestions, ideas, and desires of the designers we worked with to create this colorize.
Get to know the STRUCTURA Flair collection:
What Are the Key Benefits of Using STRUCTURA Flair?
STRUCTURA Flair utilizes stainless steel wires in the warp directions with colored PET monofilament and copper wire in the weft direction. This helps deliver the perfect mix of traditional elegance while accommodating the desire and need for individuality.
NOTE: All colors within the RAL spectrum can be used to colorize your mesh.
What makes STRUCTURA Flair standout is its ability to change appearance dynamically. Parameters, such as the weave, aperture size, and percentage of open area, can create structures with a unique appearance and texture.
But all weaves within the STRUCTURA Flair collection change in appearance depending on the viewing angle.
What Applications Can STRUCTURA Flair Be Used For?
As stated above, STRUCTURA Flair is designed for interior applications. This is primarily because it is categorized as fine mesh.
In other words, the mesh is woven using thin, delicate wires in an effort to create lower apertures. However, these thin wires prevent the weave from being applied to exterior applications.
But what STRUCTURA Flair lacks in durability, it makes up in versatility.
The interior applications it can be used for range from car interiors to privacy screen dividers. However, with the only limitation to architectural mesh being your imagination, we have even seen companies incorporate STRUCTURA Flair into designer sunglasses.
To better illustrate its versatility, here is a list of typical STRUCTURA Flair applications:
Interior car design

Object design

Product design

Furniture design
How Much Does STRUCTURA Flair Cost?
As with all forms of architectural mesh, the overall cost you can expect to pay is primarily dependent on the size of the project.
You can expect to pay approximately $8 to $15 per square foot for larger projects. For smaller projects, you can expect to pay roughly $15 to $20 per square foot.
To learn the ins and outs of the expenses associated with architectural mesh, review the following article:
To create the unique colorized panels, a PET, stainless steel, or copper wire is used in the weft direction. Naturally, the material you use will play a role in the overall cost.
Additionally, the production batch, mesh specifications, and any special marks or cleaning requests will drive the cost of your mesh.
Experience STRUCTURA Flair Hands-on
STRUCTURA Flair is a lightweight architectural mesh weave that incorporates colorized copper or monofilament wires in the weft direction. This leaves you with eye-catching textures that bring a dynamic look that changes based on the viewing angle.
Now, while we have described the characteristics of the STRUCTURA Flair weaves, the only way to know if it's a good fit for you or not is to request an architectural mesh sample. By requesting a sample, you get a chance to see and feel the mesh first-hand, helping you envision how the mesh will react within the environment.
W.S. Tyer has spent over 20 years helping architects make sense of all the beneficial qualities architectural mesh can offer them so they can feel confident in the design materials they use.
For more information regarding architectural mesh samples and how you can get your hands on your own, we put the following article together to guide you:
About Ronnie Brown
Ronnie is the Content Writer for W.S. Tyler and has four years of experience as a professional writer. He strives to expand his knowledge on all things particle analysis and woven wire mesh to leverage his exceptional writing and graphic design skills, creating a one-of-a-kind experience for customers.