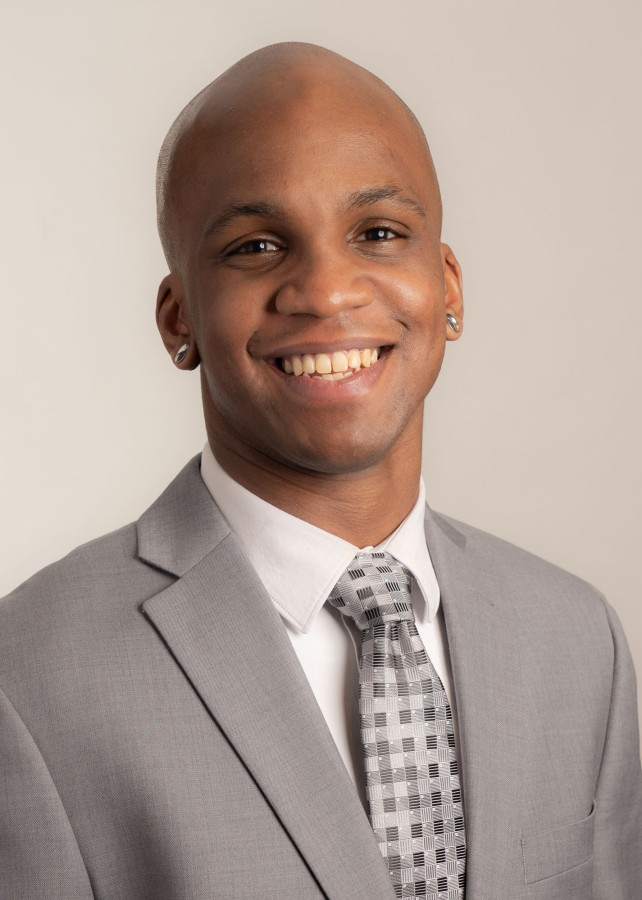 What Is LARGO-TWIST 2045? (Characteristics and Applications)
Architectural Mesh - Exterior | Architectural Mesh - Interior
Architectural wire mesh is a lustrous design material known for its ability to fit virtually any architectural design process. With an extensive catalog of weave patterns, architectural wire mesh grants architects the artistic freedom to create awe-inspiring effects that make structures stand out.
Architects favor patterns, such as LARGO-TWIST 2045, that offer a desirable balance between form and function as they provide more value and efficiency than other options. That said, what exactly is the LARGO-TWIST 2045 architectural wire mesh weave pattern, and how can it benefit your architectural design process?
W.S Tyler has been a leader of innovation in the world of architectural wire mesh for over 20 years. We strive to help architects discover how they can leverage the qualities of woven wire mesh to weave their vision into reality.
With that, we wrote the following article to highlight the key characteristics of the LARGO-TWIST 2045 and how they can be applied to your next project. You will learn:
The definition of LARGO-TWIST 2045

The beneficial qualities of LARGO-TWIST 2045

The applications LARGO-TWIST 2045 is designed for

How much it costs to implement LARGO-TWIST 2045
What Is LARGO-TWIST 2045?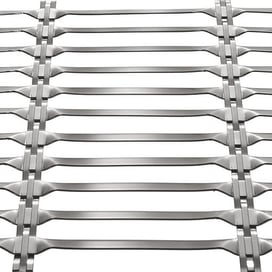 LARGO-TWIST 2045 is an architectural wire mesh weave pattern easily distinguished by its twisted horizontal flat wires. This particular weave comes standard weighing 5.5 kg/m2 with a 38% open area.
It can create a homogeneous atmosphere with low transparency, reflective qualities, and immeasurable radiance. With that said, LARGO-TWIST 2045 works great as a privacy screen or solar shading medium, depending on how the flat wires are oriented.
What Are the Benefits of LARGO-TWIST 2045?
The orientation of the horizontal flat wires can work to provide visual protection from outside looking in. This allows you to provide protection to private or sensitive internal assets.
But at the same time, it allows those looking from the inside out to have a transparent view of the world around them.
These beneficial qualities go hand and hand with its ability to adequately block out distracting sunlight. Not only does this help maintain the productivity of those working within the structure, but it also reduces the amount of energy costs associated with air conditioning.
Now, as it is fabricated using stainless steel, architectural wire mesh is known for having a longer service life than other popular design materials. In other words, once properly installed, your architectural wire mesh system will last the duration of the structure it's mounted to.
If the structure is ever torn down or the architectural wire mesh system must be removed, the stainless steel can be recycled. This helps to increase the sustainability of LARGO-TWIST 2045.
What Are the Ideal Applications for LARGO-TWIST 2045?
LARGO-TWSIT can provide beneficial functionality to sun protection or privacy screen applications. That said, it was specifically designed to block intense sun rays from entering a structure, causing increased internal temperatures.
It is woven with a 60-degree sunlight incidence angle and double-glazed profile, allowing it to reduce the amount of solar energy that enters the structure by 90%. Now, other weave types can be used to provide solar shading; however, they can only reduce the amount of solar energy entering the structure by 40% to 70%.
But as no one application is the same, the percentage of open area can be altered to ensure LARGO-TWIST 2045 delivers the desired level of solar shading or privacy protection. You can even alter the incline of the horizontal flat wires throughout a panel to create unique visual aesthetics.
How Much Does LARGO-TWIST 2045 Cost?
When implementing architectural wire mesh into your architectural design process, the cost you can expect to pay is ultimately dependent on the needs of the project. Factors such as panel dimensions, panel quantity, post-weaving processes, and external fabrication will influence the cost of an architectural wire mesh system.
That said, LARGO-TWIST 2045 carries an average price tag of $20 USD/sqft. It should be noted that minimum order requirements include a 10-piece order quality, and panels must be at least 15'x8'.
Gain a Better Understanding of How Architectural Wire Mesh Can Benefit Your Next Designs
LARGO-TWIST 2045 is an architectural wire mesh weave designed to provide desirable solar shading and privacy. It features flat horizontal wires that are twisted, allowing architects to create a visual effect that is transparent, reflective, and radiant.
But you find that you need more leverage than solar shading and privacy to justify integrating architectural wire mesh into your architectural design process. Fortunately, the unique design material delivers several beneficial qualities that prove it can be used for form and function.
Having helped architects navigate the possibilities of architectural wire mesh for over 20 years, W.S. Tyler wants you to feel supported during your design process so you can ultimately feel proud of the final product.
To gain a better understanding of all the ways architectural wire mesh can accommodate the needs of your next project, read the following article:
About Ronnie Brown
Ronnie is the Content Writer for W.S. Tyler and has four years of experience as a professional writer. He strives to expand his knowledge on all things particle analysis and woven wire mesh to leverage his exceptional writing and graphic design skills, creating a one-of-a-kind experience for customers.