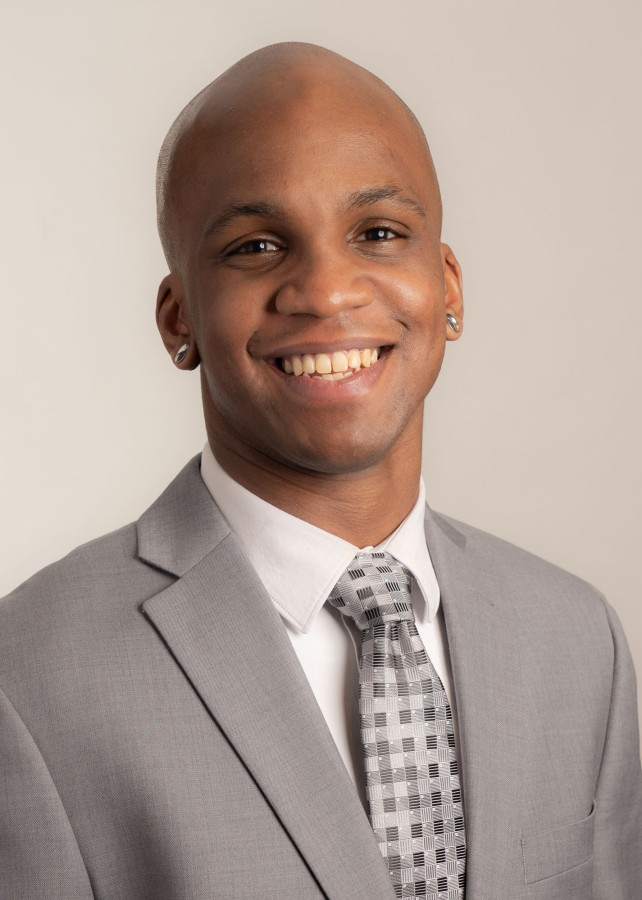 Why Use Architectural Wire Mesh: Understanding the Benefits
Architectural Mesh - Exterior | Architectural Mesh - Interior
Architectural design is an art of balancing form and function. You want to design a structure that looks nice but will stand the test of time.
This can make it difficult for architects to pinpoint design materials to complement the foundation of their designs.
Now, architectural wire mesh is growing in popularity as it comes with a number of benefits. But why should you consider incorporating architectural mesh into your design process?
W.S. Tyler has been a prominent architectural wire mesh supplier for over 20 years and is here to help support you while you explore the design material market.
To give you a better idea of how architectural mesh can enhance your design process, the following article will cover:
What architectural mesh is

The benefits associated with using architectural mesh
What Is Architectural Wire Mesh?
Architectural mesh, also referred to as decorative wire mesh, consists of several individual metallic wires interlocked after being subjected to a centuries-old weaving process. It is known for being a versatile design material as most specifications can be customized based on the project.
This includes the weave pattern, wire diameter, percentage of open area, panel width, and panel length.
It's because of this that architectural mesh is perfect for both interior and exterior applications. To that end, architectural mesh can be purchased in one of three forms.
These include:
What Are the Benefits of Architectural Mesh?
Regardless of the application, there are several benefits associated with architectural mesh that you can expect. The ability to provide natural ventilation, sun protection, fall protection, dynamic design, long lifecycle, building retrofitting, colorization options, and create one-of-a-kind designs are all benefits you can leverage.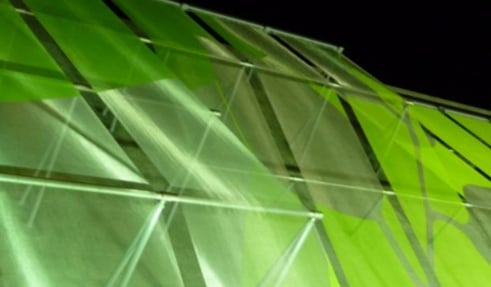 Natural Ventilation
Architectural wire mesh is considered an open product. This means that air can flow through the mesh freely, providing the ventilation needed to adhere to building codes without the need for costly systems.
Best of all, the percentage of open area can be customized to ensure your exact aeration and ventilation requirements are met. This is particularly beneficial when designing parking structures.
Sun Protection
Despite being an open product, architectural wire mesh has the ability to block out light from the sun. Just like a wire mesh filter, architectural mesh can be customized to filter out incidence light.
This, in turn, can help control the amount of heat created in the building, reducing air conditioning expenses.
Fall Protection
Architectural mesh is a rigid material that can prevent and protect patrons from falling from high structures. These applications can range from infill panels along balconies and staircases to a full-height facade covering parking garages.
Dynamic Design
The many characteristics of architectural mesh, such as its reflectiveness, react to the surrounding elements. This means the way the mesh looks from the inside looking out or from the outside looking in can change.
This allows you to leverage its transparency, opaqueness, or reflectiveness to make a stand-out design.
Long Lifecycle
Architectural mesh is designed to last. W.S. Tyler mesh, in particular, is constructed from 316 stainless steel.
This gives it a heightened resistance to corrosion.
Additionally, the mounting solutions that we offer have the same prolonged, maintenance-free lifecycle. In short, a W.S. Tyler architectural mesh system will last the lifecycle of the structure it's attached to.
Building Retrofitting
There are buildings throughout the world that are nostalgic landmarks to the community they are located. But as time goes on, these buildings begin to appear outdated.
Architectural mesh can be incorporated into the designs of these existing buildings. This will prevent the building from demolition while also giving it a modernized look.
Colorization
One of the most eye-catching benefits of architectural mesh is its ability to be colorized. Whether you are trying to make the stainless steel wires appear as another alloy, coat the mesh in solid colors, or illustrate a design or logo across an entire mesh system, architectural mesh can be colorized to accommodate your vision.
One-Of-A-Kind Designs
With the ability to be colorized, woven into dozens of weave patterns, and attached using custom mounting hardware, architectural mesh systems are known for creating one-of-a-kind designs. In other words, with all the customization at your fingertips, architectural mesh applications are like snowflakes in the fact that no one is the same.
Why Stainless Steel?
Architectural mesh is a design material known for bringing aesthetically pleasing durability to various interior and exterior applications. Its ability to create unique designs with natural ventilation, sun protection, fall protection, dynamic design, and long lifecycle, regardless if you are starting from scratch or working on an existing building, makes the material stand out.
Now, you've read all about the various benefits architectural mesh has to offer, but it's also critical that you understand its stainless steel composition. Believe it or not, being made from stainless steel is what allows architectural mesh to deliver all the beneficial qualities architects come to appreciate.
With over 20 years of experience helping architects navigate the world of architectural mesh, W.S. Tyler strives to help you build confidence in the capabilities of architectural wire mesh.
To learn about the impact stainless steel has on the characteristics of architectural mesh, read the following article:
About Ronnie Brown
Ronnie is the Content Writer for W.S. Tyler and has four years of experience as a professional writer. He strives to expand his knowledge on all things particle analysis and woven wire mesh to leverage his exceptional writing and graphic design skills, creating a one-of-a-kind experience for customers.