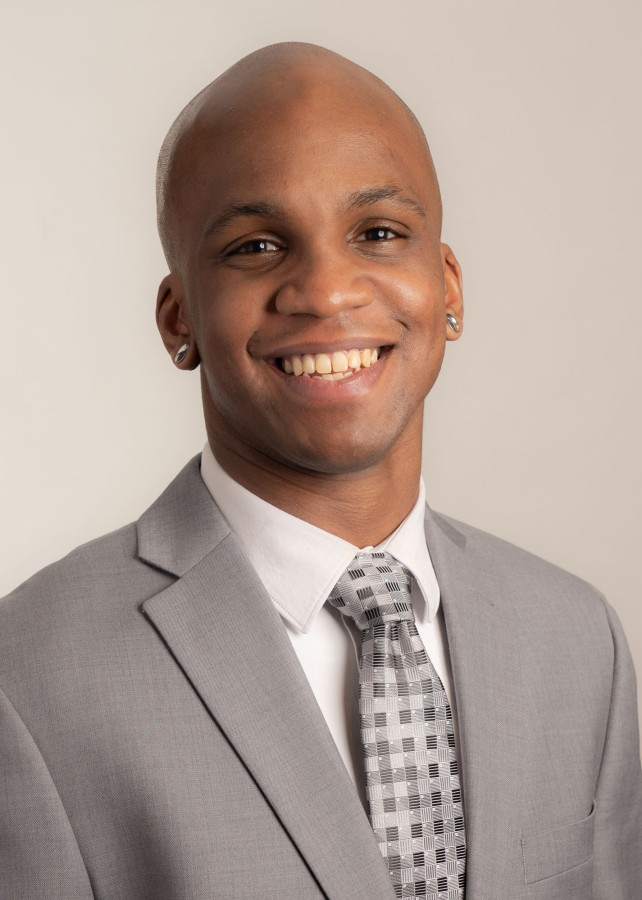 What Is Virtual Mesh Design? (Definition and Expectations)
Over the years, woven wire mesh has become one of the most versatile materials on the market. From spark arrestors to aggregate screen sections, the possibilities of what can be achieved with wire mesh are endless.
Whether employing a traditional square mesh or a complex filter mesh, several weave patterns are at your disposal, each with its own unique qualities. We have come to understand that customers are more interested in the performance of the mesh rather than the specifics of the weave.
But how do we work with you and your team to gauge the performance of woven wire mesh?
To truly understand how a weave pattern will perform, we have implemented and trained our team of experts to use state-of-the-art technology that helps us simulate all scenarios that possibly when a given weave pattern is exposed to the material you work with.
With that, we wrote this article to cover the following:
What virtual mesh design is

The purpose of virtual mesh design

What we look for during a virtual mesh design

What information you receive after the virtual mesh design process
What Is Virtual Mesh Design?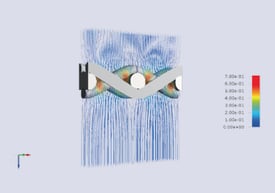 Virtual mesh design is best defined as the process in which the properties of a mesh weave are geometrically distinguished based on the specifications of the mesh. As a result, we can mathematically calculate which weave pattern will deliver the best possible results for the applications you will be using the mesh for.
Additionally, this method can be used to redefine the specifications you have already implemented.
Why Use Virtual Mesh Design?
When implementing woven wire mesh, there are two main things you are looking for: a mesh that can provide the mesh opening size needed to block certain particles and a mesh that can provide adequate flow. Filter mesh, in particular, must ensure the flow is appropriate as this can affect the pressure variations on both the input and output ends of the mesh.
Virtual mesh design will provide insight into how various mesh specifications will perform when applying it to your process. This helps to ensure the mesh will last, preventing downtime that can prove stressful and costly.
What Is Analyzed During Virtual Mesh Design?
During the virtual design process, there are four things that we look for. The overall profile of the mesh in 3D form, the way material flows through the mesh, the pore size, and how mesh thickness affects performance are all analyzed during simulation.
3D Profile
After supplying us with the size, shape, quantity, alloy, and layer configuration of the mesh you are considering, we can generate a three-dimensional rendering of the mesh in the system. This helps us better understand if a single-layer or multi-layer Profile will best suit your needs during simulation.
Material Flow
As flow rate is critical in most operations, we examine how easily material flows through the mesh specification. After we identify the flow rate and pressure variations, we can fine-tune the specifications to ensure you achieve efficient throughput.
Pore Size
To help evaluate the accuracy of the mesh, analyze the geometric pore size to determine what spherical diameter can just pass through the mesh. Knowing this will allow you to achieve an optimal flow rate without sacrificing the mesh's screening/filtering performance.
Mesh Thickness
When attempting to design a mesh component that can accommodate your operation, you must consider the thickness of the mesh. More specifically, if your mesh should be calendered or not.
Doing so creates a more permanent bond at each cross-section while also creating a smooth surface that applications, such as silo or bin aeration pads, require to prevent material accumulation.
What Will I Receive After the Design Process?
Once the virtual mesh design process is complete, we will brief you on what we recommend based on the simulation results. That said, you can expect information on the following:
Optimizing the current mesh specification

How sample material interact with the esh speciation

Overall metrics reflecting the results of the simulation
The ultimate goal of this design process is to analyze the desired mesh pattern and specification, and figure out what results you can expect. We cross-reference the capabilities of various weave patterns with the intended use of the mesh to help you identify the specifications, such as layer configuration, pore size, and pore channel, that will deliver the best performance.
How Long Will My Mesh Take To Arrive?
Virtual mesh design is a service we provide to determine how wire mesh will perform in any given application. The process allows us to recommend mesh specifications that we believe will deliver the best possible performance.
As the next step is typically requesting a quote, it's crucial that you also understand how long your mesh will take to arrive at your facility as well as what affects these lead times. This will allow you to properly plan out a production timeline that prevents delays in delivery to your customer/clients.
Here at W.S. Tyler, we are wire mesh. No matter how you intend to apply it, we can help you design a wire mesh solution that is both high-performing and long-lasting.
To learn more about the lead times associated with wire mesh products, we implore you to read the following articles:
About Ronnie Brown
Ronnie is the Content Writer for W.S. Tyler and has four years of experience as a professional writer. He strives to expand his knowledge on all things particle analysis and woven wire mesh to leverage his exceptional writing and graphic design skills, creating a one-of-a-kind experience for customers.