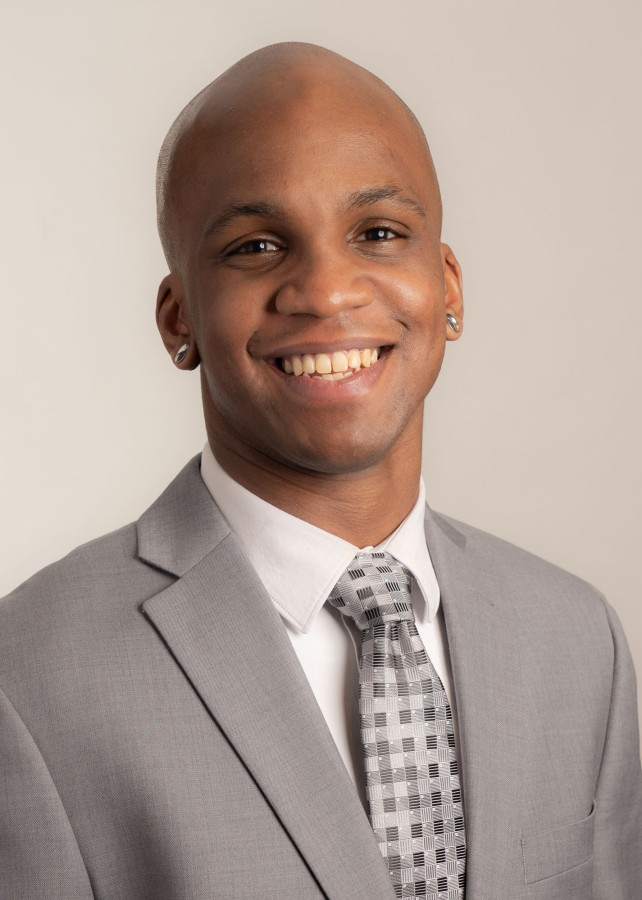 What Is Edged Woven Wire? (Definition, Benefits, and Drawbacks)
The advances in technology seen on a daily basis are enabling countless industries to produce innovative solutions. But to keep up with the rapidly increasing demand, businesses must develop operations built upon quality and efficiency.
Helping revolutionize the processes that project this innovation, edged woven wire components have become increasingly popular amongst woven wire users. But what exactly is an edged woven wire component?
Here at W.S. Tyler, we understand your need to implement innovative components into your process to stay ahead of the competition. This is why we leverage our 150 years of woven wire experience to help you make informed decisions.
The following article was written to highlight the fundamentals of edged woven wire in an effort to help you better understand how it fits into your process. You will learn:
What Is an Edged Woven Wire Component?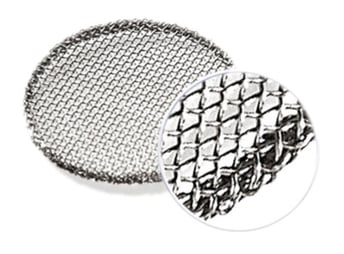 Woven wire is a screening material fabricated by interlocking hundreds of metal wires during a centuries-old weaving technique. While cut with precision and care, the edges of the mesh are raw and often sharp.
To create components with smoother, safer edges, the woven wire undergoes an edging process.
So, edged woven wire is just that: woven wire outfitted with a rolled edge or border. It is typically applied when the component requires enhanced structural integrity, aesthetics, and safety.
How Is Woven Wire Edged?
There are two primary methods used to edge woven wire components: rolling and bordering. As with any value-added process, the method that is applied to your specific component is dependent on the parameters of the application.
Rolling the edges of your woven wire components involves bending the exposed wires along the perimeter of the mesh until a rounded/rolled profile is achieved. A specialized rolling tool is generally used to ensure consistent edging.
Prior to rolling the edges of your mesh, factors such as wire diameter, alloy, and, again, the application are used to fine-tune the rolling process.
Applying a border to the edges of your mesh entails attaching a separate element around the component's perimeter. This is typically a frame-like element constructed from a similar alloy as the mesh.
This frame is fitted along the edges of the mesh component and welded to the mesh. As a result, a durable, seamless bond between the mesh and the edge border is created.
As it is a delicate process, read the following article to find out more about welding woven wire:
Why Edge Your Woven Wire Components?
When woven wire is first woven, the edges consist of exposed wires that are sharp. There is a risk of injury or other accidents when handling or implementing the raw woven wire.
Edging your woven wire smooths these sharp edges, reducing the chance of these injuries and accidents.
But safety isn't the only benefit of edging woven wire components.
Edging woven wire components can also improve the structural integrity of the component. Things such as fraying and distortion are a concern, as the wire edges can snag on objects, potentially causing them to shift.
Edging woven wire works to solidify the positioning of the individual wires, preserving the precision of the mesh openings.
Performance aside, edging woven wire can also be used to improve the aesthetic properties of your woven wire components. Edging your woven wire delivers a more premium look, regardless if you apply a rolled or bordered edge.
This can prove to be critical when attempting to assure your customers that they are buying a quality product that they can rely on.
What Are the Drawbacks Associated With Edged Woven Wire Components?
Whether the rolling method is used or a border frame is applied, edged woven wire components require an increased amount of material to fabricate. When rolling woven wire edges, more material is required to compensate for the rolled material in order to maintain the desired component profile. When applying a bordered edge, the frame itself is a non-mesh fixture that requires additional material to fabricate.
Both processes are inevitably reflected in increased labor costs as well.
Naturally, with more material used during the fabrication of edged woven wire components, they will weigh more than a typical woven wire component. At the same time, edge woven wire components are bulkier than your average woven wire component.
Subsequently, this can affect how easily the component can be handled as well as how it fits within the desired application.
When it comes to maintenance, having your woven wire component edged can hinder the component's ability to be cleaned. This is because the edging process creates additional creatives that can trap debris in hard-to-reach areas.
One of the biggest drawbacks associated with edged woven wire components is that the edging process can potentially limit the mesh specifications that are used. If your application calls for the use of fine mesh specifications, welding a frame border becomes harder as the welding process could potentially burn through the fine wires of the mesh. On the other hand, if your application calls for rigid specifications, the rolling process becomes harder to control as the diameter of the wires gets thicker.
Get To Know What Can Be Achieved With Fabricated Woven Wire
Edged woven wire components are components outfitted with either rolled or bordered edges. The edging process is implemented to create smoother, more professional-looking finishes while also improving the structural integrity of the pore openings.
But maybe you need further fabrication done to your woven wire, or maybe you've ruled out edged woven wire altogether. This is why you must take the time and discover the fabrication possibilities of woven wire.
With over 150 years of experience fabricating tailor-made woven wire solutions, W.S. Tyler is here to help make implementing quality woven wire a seamless task.
For more information on how woven wire mesh can be fabricated to accommodate your specific needs, read the following article:
About Ronnie Brown
Ronnie is the Content Writer for W.S. Tyler and has four years of experience as a professional writer. He strives to expand his knowledge on all things particle analysis and woven wire mesh to leverage his exceptional writing and graphic design skills, creating a one-of-a-kind experience for customers.