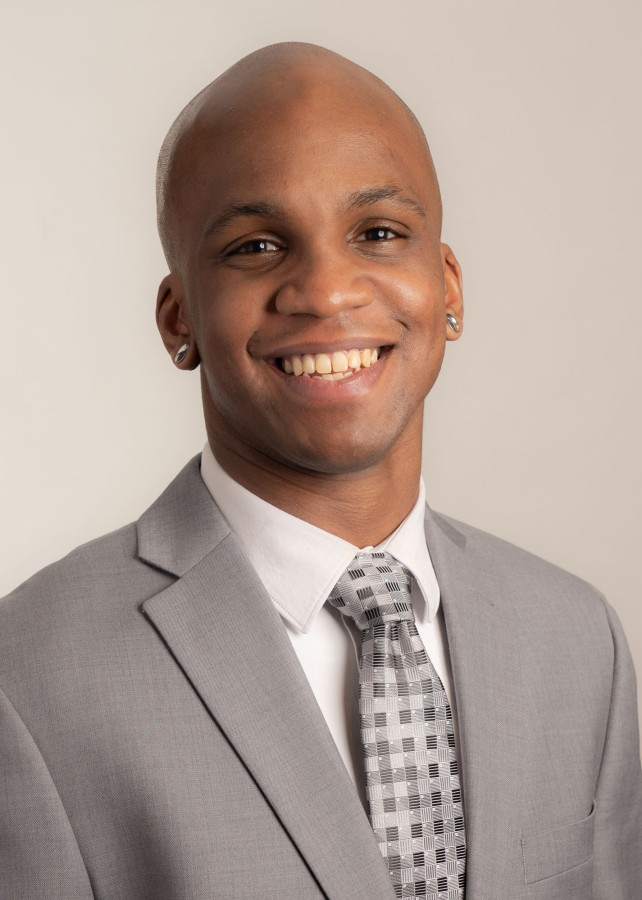 904L vs 316L: Picking Wire Mesh Alloys That Make Sense
Woven wire mesh is one of those materials you can customize to fit a wide range of applications. From the spark arrestors in motorcycles to the extruder screens used to create plastic cutlery, the list of possibilities that can be achieved with woven wire mesh is virtually endless.
Now, while specifications such as wire diameter and mesh opening control what can pass through your wire mesh components, the alloy you use controls how well and how long your wire mesh will perform.
Stainless steel is by far the most widely used alloy used to fabricate wire mesh components. But stainless steel is broken down into dozens of variants, such as 904L and 316L, making selecting the suitable alloy a daunting task.
That said, how do 904L stainless steel and 316L stainless steel compare?
W.S. Tyler has been a substantial manufacturer of wire mesh components for over 150 years and strives to use the knowledge within our four walls to build your confidence when designing the ideal wire mesh solution.
With that, we wrote the following article to shed light on the difference between 904L and 316L stainless steel. You will learn:
How 904L stainless steel is defined in the wire mesh industry

The benefits of using 904L stainless steel wire mesh

How 316L stainless steel is defined in the wire mesh industry

The benefits of using 316L stainless steel wire mesh

Which alloy you should consider when designing your next wire mesh solution
What Is 904L Stainless Steel?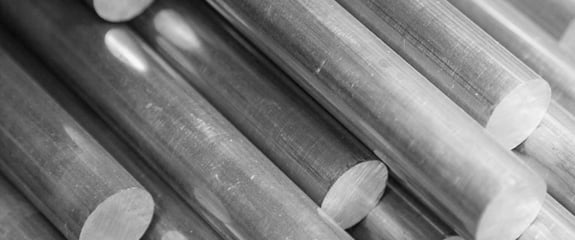 904L stainless steel is an austenitic alloy that shares several similarities to 316L stainless steel. Its chemical composition is made up of nickel (up to 28%), chromium (up to 23%), molybdenum (up to 5%), manganese (up to 2%), silicon (up to 1%), as well as traces of iron and carbon.
Again the "L" means that 904L is a low-carbon variant of standard 904 stainless steel, containing .02% carbon or less.
What Is 904L Stainless Steel Wire Mesh Used For?
Much like 316L, 904L includes molybdenum, allowing it to combat various forms of corrosion. More specifically, 904L stainless steel is exceptionally resistant to pitting, intergranular, and crevice corrosion.
These corrosive resistant qualities work together to make 904L the ideal wire mesh alloy when your wire mesh is subjected to various chlorides. For example, 904L stainless steel is often used to fabricate ballast water filters.
What Is 316L Stainless Steel?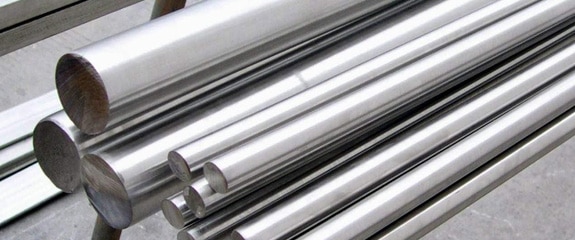 316 stainless steel is one of the most widely used alloys to weave wire mesh. On a chemical level, it consists of chromium (16%), nickel (8%), molybdenum (2%), and traces of carbon.
316L is the low-carbon variant of 316 stainless steel, with carbon making up less than .03% of its chemical composition.
What Is 316L Stainless Steel Wire Mesh Used For?
316L stainless steel, because of its minimal carbon content, works to combat carbide precipitation. It should be noted that the more carbon in a given alloy, the more likely it is to rust or corrode.
As a result, this particular alloy is known for hosting a relatively high resistance to corrosion. This unique resistance to corrosion makes it an ideal alloy to fabricate wire mesh that will be subjected to continuous moisture exposure, such as a sand control screen.
904L vs 316L: Which Is Best?
To best determine whether you should use 904L or 316L to weave your wire mesh, you must look at the needs of the application. What types of materials will your mesh be subjected to? What budgetary restrictions must you adhere to? What characteristics must your mesh have?
These are just some of the questions you must ask yourself when designing the ideal woven wire mesh solution. Having said this, which alloy offers better functionality?
Well, in most cases, the answer is 904L.
Both alloys include chromium which works to form a protective oxidation layer when oxygen hits the surface. But because 904L contains more chromium than 316L, this protective layer is more prominent when working with 904L wire mesh.
904L outperforms 316L when comparing the alloys' ability to combat corrosion. This is simply because 904L's chemical composition contains more elements that aid an alloy's ability to perform when subjected to various corrosive environments.
Now, when comparing 904L and 316L, it must be noted that both alloys are widely used and relatively easy to obtain. That said, 316L is known for being more budget-friendly than 904L.
So, while 904L provides better functionality, 316L can typically provide satisfactory performance in most cases where more standardized alloys are suitable. This typically restricts 904L to specialty applications.
Fine-Tune the Flow Rate of Your Wire Mesh
904L and 316L are both stainless steel alloys used to weave wire mesh when a minimal presence of carbon is required. As they are both stainless steel, their fundamental functionality is relatively the same; however, 904L features a higher-performing chemical makeup that allows it to outperform 316L at a higher price point.
Once you have identified an alloy that will withstand the material and substances throughout your operation, the next step is to select a weave pattern. Selecting a suitable weave pattern will ensure your wire mesh stops a specific particle size from passing while maintaining an adequate flow rate.
Having been in the woven wire mesh business for over 150 years, W.S. Tyler has the know-how needed to remove the roadblocks you may encounter when designing a wire mesh solution. This, in turn, will allow you to spend more time addressing other concerns in your operation, making for a more efficient process down the road.
To learn more about what weave pattern will work best for you and your organization, read the article linked below:
About Ronnie Brown
Ronnie is the Content Writer for W.S. Tyler and has four years of experience as a professional writer. He strives to expand his knowledge on all things particle analysis and woven wire mesh to leverage his exceptional writing and graphic design skills, creating a one-of-a-kind experience for customers.