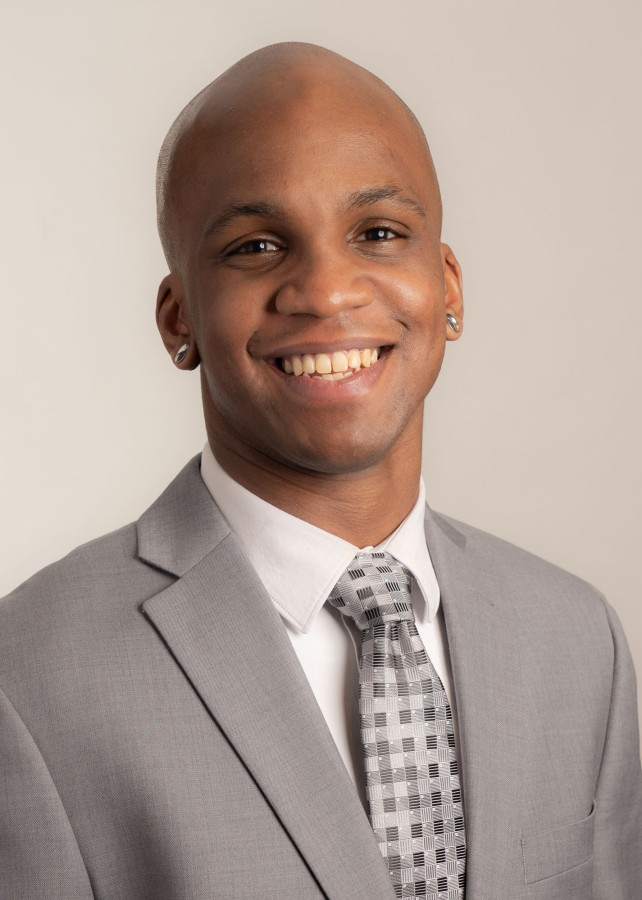 How Baking Soda Is Made Using Woven Wire Mesh
Dating back to the mid to late 1800s, baking soda was introduced as the cooking aid that should be in every kitchen. Since then, its versatility has been proven as it is now used for cooking, odor removal, cleaning, and so much more.
Baking soda manufacturers are responsible for discovering and integrating reliable tools and materials, such as woven wire mesh, to ensure the powdery consistency of their product is uniform in every package. That considered, can woven wire mesh be used to improve your baking soda manufacturing process?
W.S. Tyler has spent the past 150 years helping customers weave wire mesh into their day-to-day tasks. It takes pride in helping manufacturers like you understand how woven wire mesh can help build the confidence you have in the reliability of your products.
And for this reason, we wrote the following article to provide insight into how woven wire mesh benefits the baking soda manufacturing process. You will learn:
What the Baking Soda Manufacturing Process looks like

The definition of woven wire mesh

The role woven wire mesh plays in the baking soda manufacturing process

The cost of woven wire mesh
How Is Baking Soda Made?
Baking soda, also known as sodium bicarbonate, occurs naturally and exists underground. To retrieve it, manufacturers first dissolve the sodium bicarbonate into a hot brine that is transferred to the processing facility.
From here, the brine is fed into several cooling tanks until the sodium bicarbonate in the brine begins forming crystals. The crystalized brine is then transferred to specialized machinery that dewaters the brine until a sodium bicarbonate slurry is formed.
The slurry then undergoes a centrifugal filtration process until a more dry sodium bicarbonate filter cake is formed. Sodium bicarbonate that has already been dried is mixed into the damp filter cake, reducing the moisture content even further.
The filter cake will now go through one last drying process to remove any remaining moisture.
At this point, the dried sodium bicarbonate undergoes a particle size analysis process in an effort to separate it into different grades. After testing the quality of the different grades, the sodium bicarbonate is ready to be packed with a baking soda label.
What Is Woven Wire Mesh?
Woven wire mesh is a metallic fabric that is fabricated from a pre-determined amount of wires in both the warp (vertical) and weft (horizontal) direction. A heavily monitored weaving technique, identical to weaving processes used to weave traditional rugs, is used to orientate these wires to form various weave patterns.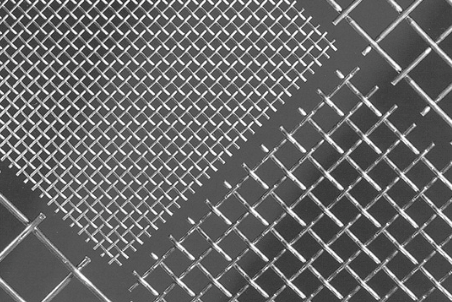 Wire mesh is widely known for accommodating a wide range of screening/filtration applications. This is because parameters such as wire diameter, opening size, weave pattern, alloy, etc., can be altered based on the needs of the application.
Techniques such as welding, forming, heat treatment, and more can also be applied after the mesh specification has been woven. Referred to as value-added services, these techniques are used to further enhance the functionality of the mesh.
How Does Woven Wire Mesh Fit the Baking Soda Manufacturing Process?
As stated above, raw sodium bicarbonate must undergo a filtration and screening process prior to being packaged. The benefits of woven wire can be seen in both stages of the baking soda manufacturing process.
Centrifugal filtration is used to dewater the sodium bicarbonate slurry, forming a semi-dry filter cake. It does so by rapidly spinning the slurry and projecting it onto the walls of the filter.
This action, in turn, forces the moisture to escape through the pores of the filter media.
Now, when it comes to separating the particles based on size, manufacturers will often use vibrating screen machines. This involves the use of several decks of fine wire screen sections.
These screen sections have mesh openings that gradually get smaller as you go down the deck stacks. As the vibrating machine agitates the screen sections, the sodium bicarbonate particles make their way down the decks until they reach a screen section that features pore openings too small for them to pass.
As a result, you are left with batches of material separated by size.
Knowing this, why should baking soda manufacturers use woven wire mesh to filter and screen their products? Well, it ultimately comes down to the fact that woven wire mesh delivers a balance of durability, flexibility, and precision, unlike any other material.
To put this into perspective, during centrifugal filtration, a tremendous amount of force is placed onto the filter media. In order to ensure accurate and efficient filtration, the filter media must be able to withstand this force over the several uses.
While materials like perforated plate or expanded wire can offer peak durability, they can't feature openings fine enough to accurately dewater the sodium bicarbonate.
That said, woven wire mesh is typically constructed from a stainless steel alloy. This means that it has the ability to deliver the necessary durability while also allowing the manufacturer to form a desirable filter cake.
This balance of accuracy and durability also benefits the screening process as it allows woven wire mesh screen sections to accurately separate the sodium bicarbonate particles by size while ensuring the wires can withstand their abrasive qualities over an extended period of time.
Additionally, as no one operation is the same, it is critical that you work with a material that can fit your equipment. Fortunately, woven wire mesh features flexible characteristics that allow it to be deep drawn, curved, bent, and otherwise formed to virtually any filtration fixture.
How Much Does Woven Wire Mesh Cost?
In regards to woven wire mesh for centrifugal filters, woven wire mesh can be purchased in either rolls, cut-to-size pieces, or pre-fabricated parts. The price tag associated with your mesh order will be based on the form you choose.
If you are interested in fabricating your filters in-house and require either rolls or cut-to-size prices, the price of your mesh will be determined by:
Dimensions

Value-added service requirements

Compliance requirements

Mesh specifications

Material market

Order Quantity
Read the following article to learn more about industrial roll and cut-to-size piece pricing:
If you are interested in having the centrifugal filter fabricated for you, the cost of pre-fabricated wire mesh is determined by:
Component profile

Value-added service requirements

Compliance requirements

External fabrication requirements

Mesh specification

Material market

Order Quantity

Labor
NOTE: Filter cloth weaves generally cost more than square weaves. This is due to filter cloth weaves requiring a far more labor-intensive process to fabricate.
While filter cloth weaves do provide optimal filtration benefits, square mesh weaves can be used for filtration applications.
Now, fine wire cloth screen sections will generally have a price range of $100 to $400. The price will ultimately be altered based on weave type, hook type, and dimensions; however, the material market will, again, play an integral role.
For more information regarding the price of fine wire cloth screen sections, read the following article:
Learn Everything You Need To Know About Woven Wire Mesh
Baking soda is one of the most versatile products currently on store shelves. In order to maintain good quality, baking soda manufacturers must turn to materials like woven wire mesh to properly dewater and separate the individual particles.
But now that you have a better of how woven wire mesh can improve your baking soda manufacturing process, you should get to know the basics of woven wire mesh. This will allow you to be better prepared for the conversation you will have, ultimately leading to the best possible solution.
With over 150 years of experience helping customers leverage the possibility of woven wire mesh, W.S. Tyler strives to help you gain confidence in your ability to screen and dewater your particle so you can worry about other aspects of your manufacturing process.
To gain a comprehensive understanding of the key terms surrounding the woven wire mesh industry, read the following article:
About Ronnie Brown
Ronnie is the Content Writer for W.S. Tyler and has four years of experience as a professional writer. He strives to expand his knowledge on all things particle analysis and woven wire mesh to leverage his exceptional writing and graphic design skills, creating a one-of-a-kind experience for customers.