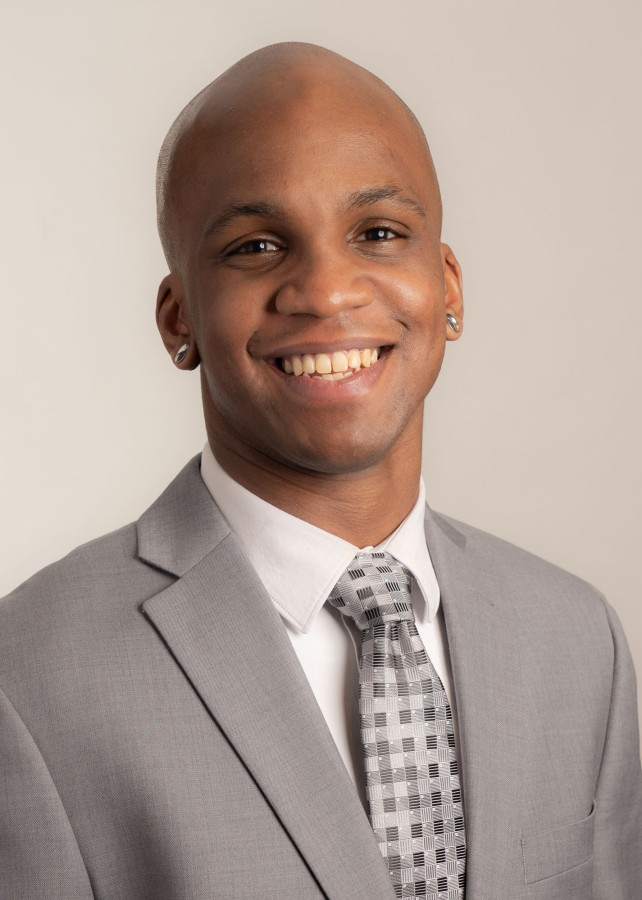 What Is Bolting Cloth Mesh? (Definition, Applications, and Cost)
We have seen countless screen media get used for hundreds of applications across dozens of industries throughout the years. Whether it be perforated plate or woven wire mesh, identifying a screen media suitable for your needs is a critical step when achieving desirable results.
But as with any tool, the more specialized it is to a specific task, the better it will perform for you. This is why many people implement materials such as bolting mesh into their process.
Having landed on this page, odds are you are curious as to what bolting cloth is and if it can be applied to your process.
Here at W.S. Tyler, we feel it's our responsibility to be as transparent as possible even if it is discovered that woven wire mesh is not right for you. This is why our team of experts works to leverage the 140 years of experience within our four walls to educate you on if and how wire mesh can benefit your operation.
To ensure we stick to our word, the following article was put together to share what we know about bolting cloth and will cover:
What bolting cloth is

The applications bolting cloth specializes in

Why you should use wire mesh to construct your bolting cloth

How much bolting cloth costs
What Is Bolting Cloth Mesh?
In the world of woven wire mesh, bolting refers to a mechanism that executes several rapid movements to deliver the desired results. Bolting cloth mesh, also referred to as tensile bolting cloth, is a woven mesh variation that features a plain, square mesh profile and is designed to make the bolting elements of your operation more efficient.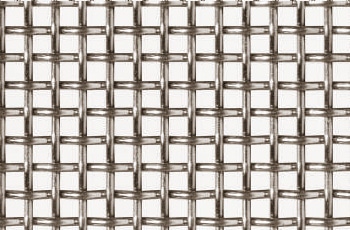 In the past, materials such as nylon and silk were synonymous with bolting cloth mesh. This is because it was a cheap way to achieve the fine pore opening bolting cloth is known for.
However, in more recent years, woven wire mesh, specifically stainless steel wire mesh, has become the predominant material used.
How Is Bolting Cloth Mesh Used?
As bolting cloth generally falls under the fine mesh classification, it is widely used for screen printing and the sifting of fine particles.
The increased amount of pore openings in the mesh allows manufacturers to depict a substantial amount of detail when screen printing. This means bolting mesh excels when screen printing various high-detailed products, such as printed circuit boards.
The higher, precise mesh count of bolting cloth can also be applied to the aggregate and mining industries. The fine mesh profile of bolting cloth is often used to sift fine particles such as various sand particles.
With that said, the characteristics of bolting cloth have also been applied to several filtration applications that call for accurate filtration without sacrificing throughput.
Why Use Wire Mesh Bolting Cloth?
As stated above, nylon, silk, and metallic wires can all be used to weave bolting cloth. However, stainless steel wire mesh bolting cloth is possible the most widely used.
This is because the metallic properties of wire mesh help deliver several beneficial qualities that make it stand out. These qualities are tension capabilities, durability, and precision.
Tension Capabilities
In order to deliver optimal accuracy, bolting cloth is often brought into tension. That said, wire mesh bolting cloth has less than 1% elongation when tensioned, whereas materials like nylon can exceed 5% elongation.
In other words, stainless steel can withstand higher tension loads without compromising the integrity of the mesh openings.
Durability
Even when thinner wires are used to achieve the fine pore openings of bolted cloth, woven wire mesh is far more durable than silk and nylon. In fact, once the diameter of nylon or silk goes beneath a certain threshold, they cannot be tensioned without damage.
This threshold is much lower when working with wire mesh, making it ideal when extremely fine mesh specifications are needed.
Precision
During the bolting process, bolting cloth made from nylon or silk tends to flex. This creates the potential for the pore openings to become skewed, altering the accuracy of the cloth.
Wire mesh is a much more rigid material that minimizes flexing. As a result, the accuracy of the mesh opens is preserved, which is reflected through the end product.
Additionally, wire mesh can be calendered, which involves running the mesh through two rollers to reduce the thickness of the mesh. This crushes the knuckles at each wire intersection, stabilizing the pore openings of the mesh while also creating a smoother surface that better facilitates bolting.
How Much Does Wire Mesh Bolting Cloth Cost?
Much like other wire mesh solutions, there is no set price for wire mesh bolting cloth. This is because several factors control the price of your bolting cloth.
These factors include:
Wire diameter

Mesh count

The dimension of the mesh (i.e., mesh rolls or cut-to-size pieces)

Any value-added services needed (i.e., calendering)
Knowing this, the best way to get an idea of how much bolting cloth will cost to accommodate your specific needs is to request a quote. Currently, there are five ways to do just that:
Go to our

Contact Us

page and fill out the form

Email your configuration and contact information to our sales team at

info@wstyler.com

Reach out to us via phone at 800-321-6188

Fill out the form on our request a quote page

Provide our interactive chatbot (lower right-hand corner of this page) with your credentials and specific configuration needs
Get To Know How Bolting Cloth Differs From Filter Cloth
Bolting cloth is woven wire square mesh specifically designed to facilitate the bolting actions associated with screen printing and various sifting applications. Compared to other materials used to weave bolting cloth, woven wire square mesh delivers enhanced precision, durability, and tensioning capabilities.
Now, we mentioned that bolting cloth could sometimes be used for filtration applications. As it is specifically designed for screen printing and sifting, you must get to how bolting cloth compares with wire mesh specifically designed for filtration before implementing either.
W.S. Tyler has been weaving wire mesh into our customers' operations for over 140 years and utilizes this experience to help them find confidence in the wire mesh solutions they invest time and money into.
To help illustrate how the square mesh profile of bolting cloth compares to the complex weave patterns used to fabricate wire screen filter mesh, we wrote the following article:
About Ronnie Brown
Ronnie is the Content Writer for W.S. Tyler and has four years of experience as a professional writer. He strives to expand his knowledge on all things particle analysis and woven wire mesh to leverage his exceptional writing and graphic design skills, creating a one-of-a-kind experience for customers.