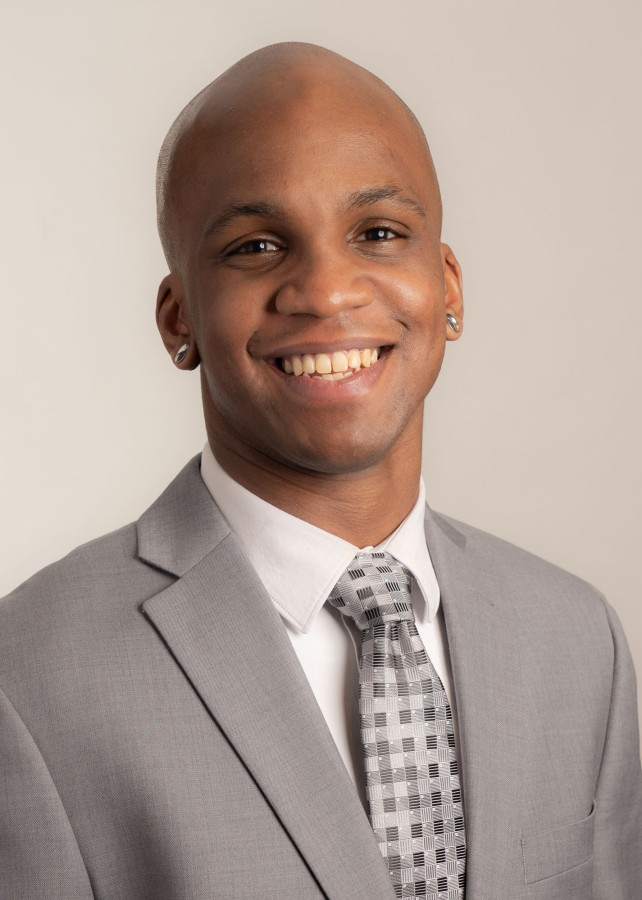 How Architectural Wire Mesh Is Used as a Dynamic Design Material
Architectural Mesh - Exterior | Architectural Mesh - Interior
The architectural design process can be time stacking when searching for the various design materials that will accurately transform your vision into a reality. It's a matter of finding material that delivers aesthetically pleasing characteristics while adhering to the project's budget.
It's for this reason that architectural wire mesh is growing in popularity. Architects have found that its one-of-a-kind qualities are dynamic, allowing them to address several design obstacles with the same architectural mesh panel(s).
But what do we mean when we say architectural wire mesh is dynamic? More importantly, what does it mean for your architectural design process specifically?
W.S. Tyler has been helping architects weave wire mesh into their structural designs for over 20 years, leveraging everything we've learned along the way to ensure architectural mesh helps develop their reputation.
To that end, we wrote the following article to highlight the dynamic characteristics of architectural wire mesh and will cover:
What architectural wire mesh is

Why you should consider using architectural wire mesh

All the ways architectural wire mesh is dynamic

How you can modify the dynamic effects of architectural wire mesh

The hazards the dynamic effects of architectural wire mesh present

The factors that may hinder the dynamic effects of architectural wire mesh
What Is Architectural Wire Mesh?
Architectural wire mesh is best defined as a series of 316 stainless steel wires woven and interlocked during a centuries-old weaving process to form decorative mesh panels. These mesh panels bring a modern yet industrious atmosphere to virtually any structure, inside and out.
To provide architects with the most artistic freedom possible, the wire diameter, opening size, weave pattern, panel width, and panel length are customizable.
Why Use Architectural Wire Mesh?
Architectural wire mesh adds uniqueness to a structure. Parking garages, for example, are often located in areas next to stadiums, hotels, restaurants, and hotels in metropolitan areas.
These parking structures are a prominent revenue generator, so you have to ensure your garage stands out and attracts as many patrons as possible. Architectural mesh allows you to turn the mundane, gray, concrete structure into an exciting landmark.
In What Ways Is Architectural Mesh Applied Dynamically?
We like to think of architectural mesh as a blank canvas. You can paint it, add lighting effects, or place it in direct sunlight to create an aesthetic that will change depending on the time of day and the season.
For example, during the day, the mesh may appear to be a closed product depending on the light. When night falls, and the lights within the structure shine out, the mesh becomes more transparent.
There are also dynamic qualities that you can't see.
To explain this further, architectural mesh can also double as a security measure. By cladding the facade of your parking structure, you essentially create a vertical barrier that works in conjunction with the security barriers protecting the entrances of the garage.
Additionally, as it is an open product, its an aesthetically pleasing way to accommodate any ventilation requirements. This, in turn, helps free up expenses that would otherwise have to go towards ventilation systems.
As it's made from a reflective stainless steel alloy, architectural mesh panels can be flooded with light. The light will be dispersed throughout the entire panel, helping match branding packages or accommodate special events.
How Can I Control the Dynamic Properties of Woven Wire Mesh?
With architectural mesh, parameters such as the percentage of open area, panel dimension, and weave patterns are all customizable. That said, changing up the wire diameters and mesh openings gives you the ability to modify the dynamic effects of the mesh.
If you are looking to achieve a more open mesh with less light reflection, you will want a smaller wire diameter. If you want a more opaque look or a more dense feel, you can implement either a thicker wire diameter.
A flat wire can also be used to achieve maximum reflectiveness as it will provide the most reflective surface.
What Hazards Do the Dynamic Qualities of Architectural Mesh Present?
When implementing wire mesh, the biggest thing to look out for is how reflected sunlight impacts the surrounding area. While the reflective qualities are a great benefit of woven wire mesh, it can also be a risk, especially when light is being directly reflected onto high traffic areas such as highways, stadiums, and hotels.
You also must be mindful of the percentage of open area. A lot of architects like the look of the denser meshes but some of these weave patterns are not designed to accommodate ventilation requirements.
To that end, while this can be a hinder, the mesh can be altered to improve the percentage of open area without sacrificing the dense feel.
What Factors Can Harm the Dynamic Effects of Architectural Mesh?
Any sort of dirt or debris that gets onto the mesh will be the most common element that negatively impacts the effectiveness of your mesh. As this dirt and debris build up on the surface of the mesh, the luster of the mesh begins to diminish.
For example, if the mesh is placed next to an oceanfront, the airborne sea salt will eventually begin to cause noticeable building on the surface of the mesh.
Fortunately, rainwater can wash most of this dirt away as the surface of the wires is extremely smooth. Having said that, if the structure is located in an area in which debris is potentially dissimilar metal, such as rail dust surrounding railways, you may want to take a more proactively approach to clean your mesh regularly.
You should also be mindful of any potential of being damaged by debris. Once the surface of the mesh is compromised, the chances of corrosion that cause irreversible blemishing increase dramatically.
Witness the Dynamic Qualities of Architectural Wire Mesh Firsthand
The stainless steel architectural wire mesh makes it a versatile, multi-functional design material applicable to virtually any architectural design process. From its ability to reflect sunlight to its durability, the dynamic characteristics of architectural wire mesh allow architects to create cost-effective designs that stand out.
But it's one thing to simply say architectural wire mesh is a dynamic material. To truly grasp whether or not it can impact your architectural design process, you must hold the material in your hands and see the possibilities in person.
Here at W.S. Tyler, we understand that you must handpick the design materials used throughout your design. We strive to educate architects like you so we can help eliminate any doubts you may have about architectural wire mesh.
For more information regarding how you can get a hands-on experience with architectural wire mesh, read the following article:
About Ronnie Brown
Ronnie is the Content Writer for W.S. Tyler and has four years of experience as a professional writer. He strives to expand his knowledge on all things particle analysis and woven wire mesh to leverage his exceptional writing and graphic design skills, creating a one-of-a-kind experience for customers.