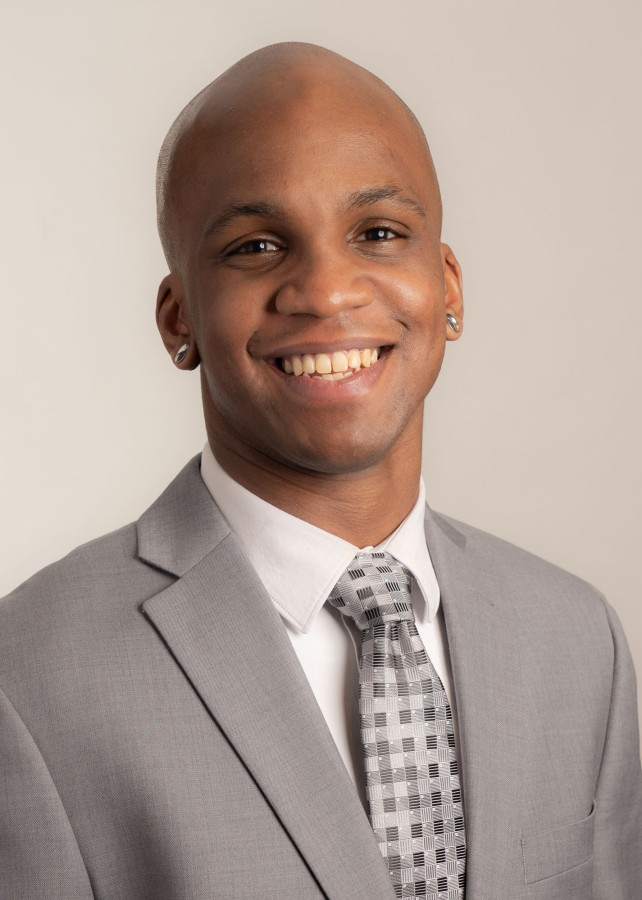 How Does the Environment Affect the Way I Implement Architerual Mesh?
Architectural Mesh - Exterior | Architectural Mesh - Interior
In the world of architectural design, you will find that the structures you design are influenced by the surrounding landscape and climate. More specifically, you will find that the environmental elements control what design materials you can and cannot use.
Architectural wire mesh is a design material known for its customizable, durable, and lustrous characteristics. But what environmental elements should you consider when determining whether or not this one-of-a-kind design material is suitable for your architectural design process?
W.S. Tyler has proudly helped architects make sense of the possibilities of architectural mesh for over 20 years and wants to help build your confidence in the material by addressing some of the hesitations you may have.
With that, we wrote the following article to outline the environmental considerations you should include in your decision on whether or not to use architectural wire mesh. It will cover:
What architectural wire mesh is

The environmental elements that can affect your architectural mesh

The impact the various environmental elements will have on architectural mesh

How you can negate damage from the environmental elements
What Is Architectural Wire Mesh?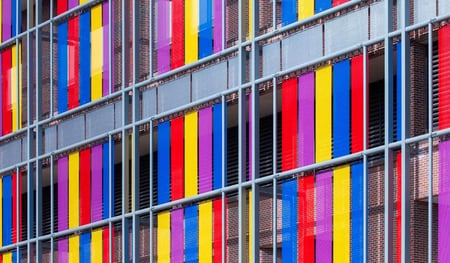 Architectural wire mesh is a pre-determined quantity of stainless steel wires interlocked together, forming weave patterns that deliver long-lasting beauty. These patterns are achieved using a stringent, centuries-old weaving technique.
But before being woven, parameters such as wire diameter, panel width, opening size, panel length, percentage of open area, and other dimensions are calculated before the weaving process.
To that end, architectural wire mesh is divided into four different categories. As each type of mesh has its own set of pros and cons, the category of mesh you should invest time and money into depends on the aesthetic you are trying to achieve.
That the four architectural wire mesh categories go as follows:
What Environmental Elements Should Be Considered When Working With Architectural Mesh?
There are several environmental considerations the architect, as well as the architectural mesh supplier, should take into account. Of these considerations, airbourne corrosive particles or vapors are one the most concerning.
If it's an ocean environment or next to a substantial body of saltwater, you will need to consider airborne sea salt.
If it's placed next to or near a cooling tower, you will want to be mindful of the amount of chemical vapors released from the system.
If it's placed next to a railway, you need to take into account airborne rail dust.
Even in an indoor aquatic center, you will need to consider airborne chemical vapors.
While these examples are just the tip of the iceberg, this is the type of mindset you should have when planning out your architectural mesh system. In a nutshell, the location of your mesh will affect the parameters surrounding your architectural mesh panels, from the wire diameter to the weave pattern.
How Can Environmental Elements Affect Architectural Mesh?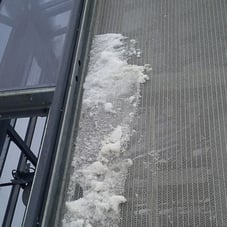 The main concern when considering the various environmental elements is how they will impact the mesh. This can mean how it will affect the mesh's appearance down to the longevity of the mesh panel(s).
When in a railway setting, Airbourne rail dust raises the potential of impregnating the stainless steel wires with a dissimilar metal. This would more than likely cause rust and corrosion to occur.
If you're looking at an indoor aquatic application, airborne chemicals, such as chlorine, can cause corrosive pitting. The same concerns are present when the mesh is placed within a saltwater environment.
What Can Be Done to Combat the Various Environmental Elements?
When we know the location of the mesh is going to subject it to these types of environmental elements, we will work to identify what alloy is best suited for the specific application. Maybe it's a 430 stainless steel. Maybe it's a marine-grade stainless steel.
Whatever it may be, W.S. Tyler will take all the environmental considerations into account when we're quoting and going through the drawing proces. This will allow us to ensure that we've provided the best specification for wherever the architectural mesh will be installed.
Now, some companies offer to passivate architectural mesh to add an extra protective layer. That said, it should be noted that stainless steel is a self-passivating alloy.
This means as long as there are no scratches or divots on the surface of the wires, rainwater will be able to rinse most corrosive particles away. Of course, if you want to go the extra mile, you can clean your mesh with a damp cloth and mild detergent that is safe to use with stainless steel.
For more stubborn build-up, a power washer can be used.
Learn More About How Architerual Mesh Interacts With Various Weather Conditions
As with any design material used in the world of architectural design, several environmental considerations can influence how you use architectural wire mesh. From airborne sea salt along ocean fronts to metallic rail dust floating around railways, you must also be mindful of the location of your architectural wire mesh before investing.
But while considering these various environmental elements, you must also keep in mind typical weather conditions. If you are designing for an icy climate, for example, you will utilize architectural mesh a little differently than if you were designing for a sunny climate.
Having supplied architectural wire mesh systems that are each unique in their own way for 20 years, W.S. Tyler is here to help ensure you implement a solution tailored to your design's needs.
To gain a better understanding of how weather can affect how you implement architectural wire mesh, read the following articles:
About Ronnie Brown
Ronnie is the Content Writer for W.S. Tyler and has four years of experience as a professional writer. He strives to expand his knowledge on all things particle analysis and woven wire mesh to leverage his exceptional writing and graphic design skills, creating a one-of-a-kind experience for customers.