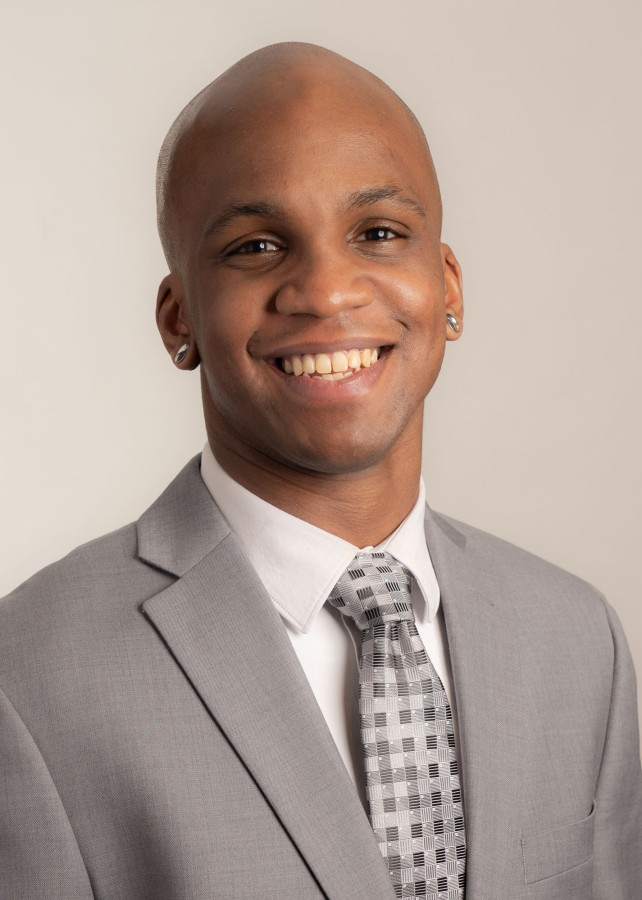 Why W.S. Tyler Doesn't Handle Substructure Hardware/Installation
Architectural Mesh - Exterior | Architectural Mesh - Interior
So, you've picked an architectural mesh weave pattern that captures your vision, submitted your drawings, and are now ready to plan out the logistics of installing your mesh panels. One of the most pivotal aspects of properly installed architectural mesh is the substructure that binds the mesh to the structure.
For this reason, you need to establish who will be installing your mesh well in advance. That said, while W.S. Tyler will help point you in the right direction, we do not handle substructure in any way.
"But you provided me with the mesh system. Why don't you handle the necessary substructure as well?"
Here at W.S. Tyler, we have helped architects grasp the world of architectural wire mesh for over 20 years. Something that we have grown to treasure is being as open and transparent as possible.
With that, we wrote the following article to highlight the importance of substructure and why we don't provide structural hardware or installation. You will learn:
What substructure means

The importance of substructure to an architectural mesh system

Why W.S. Tyler doesn't provide substructure hardware or installation

How W.S. Tyler can support you in regards to installing substructure
What Is Substructure?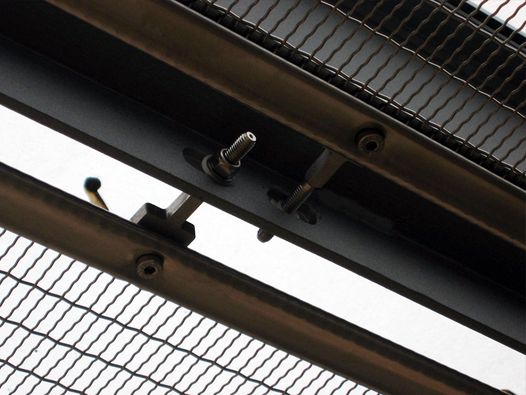 Substructure is best defined as an extension of a structure that external systems, such as an architectural mesh system, are attached to. In other words, the substructure is more a part of the actual skeleton of a structure rather than the parts and pieces that go on a building.
Why Is the Substructure So Important To Architectural Wire Mesh?
Without an adequate substructure, you would have nothing to attach your architectural mesh panels to. That said, the substructure is used to pull the mesh into tension and holding it in place.
If your design lacks the inclusion of an adequate substructure, you may find that the necessary tension loads can't be supported, and your mesh panels won't be able to be properly tensioned. As a result, bowing and saggy could be present in your mesh panel, hindering their aesthetic qualities.
In extreme cases, you also run the risk of having the tension loads rip both the substructure and wire mesh panels away from the structure.
Why Doesn't W.S. Tyler Provide Substructure Hardware or Installation?
W.S. Tyler is a wire weaver that weaves your vision into reality with architectural mesh. Manufacturing and installing substructure simply is not our forte.
We are not licensed or bonded, nor do we have the engineers to handle substructure.
To that end, a lot is involved when lining the substructure up to the building, attaching the substructure to the building, and picturing the substructure. This is usually within the scope of the subcontractor.
Put simply; handling substructure is a whole different line of work. There are people who specialize in substructural installation, but W.S. Tyler is not one of them.
Can W.S. Tyler Recommend Contractors To Install Substructure?
We have a handful of installers that we have used throughout North America over the years. Not only do they handle the substructure, but they are well-versed in installing the mesh panels themselves, which is a feat in and of itself.
To that end, there is no licensing or certification that specifically covers the handling of substructure. Selecting a contractor falls on the experience a particular contractor has working with substructure and architectural mesh.
Now, while W.S. Tyler won't directly install the substructure or mesh ourselves, we do offer on-site assistance. This entails our team arriving on the project site to provide guidance on creating an assembly line, putting the clevis hardware onto the mesh panels, hoisting the mesh panels, and securing the mesh panels.
Follow the Recommended Structural Calculations To Ensure Your Mesh Stands the Test of Time
The substructure of an architectural mesh system refers to the hardware that extends from a structure to allow architectural mesh panels to be attached and brought into tension. Without it, you wouldn't be able to properly attach your mesh panels without losing their aesthetic qualities in the mesh or damaging the structure itself.
Now, while W.S. Tyler does not install the substructure, we can provide recommendations on what it should look like. With each architectural mesh system we weave, we will provide structural calculations that take material details and environmental variables into account to illustrate what your substructure should look like.
Since we entered the world of architectural design over 20 years ago, W.S. Tyler has been dedicated to supporting architects when incorporating architectural wire mesh into their design process. This supports our initiative of helping the industry become more confident in architectural mesh's ability to create a breathtaking atmosphere that lasts.
For more information on the substructural recommendations W.S. Tyler provides, read the following article covering the structural calculations that you will receive:
About Ronnie Brown
Ronnie is the Content Writer for W.S. Tyler and has four years of experience as a professional writer. He strives to expand his knowledge on all things particle analysis and woven wire mesh to leverage his exceptional writing and graphic design skills, creating a one-of-a-kind experience for customers.