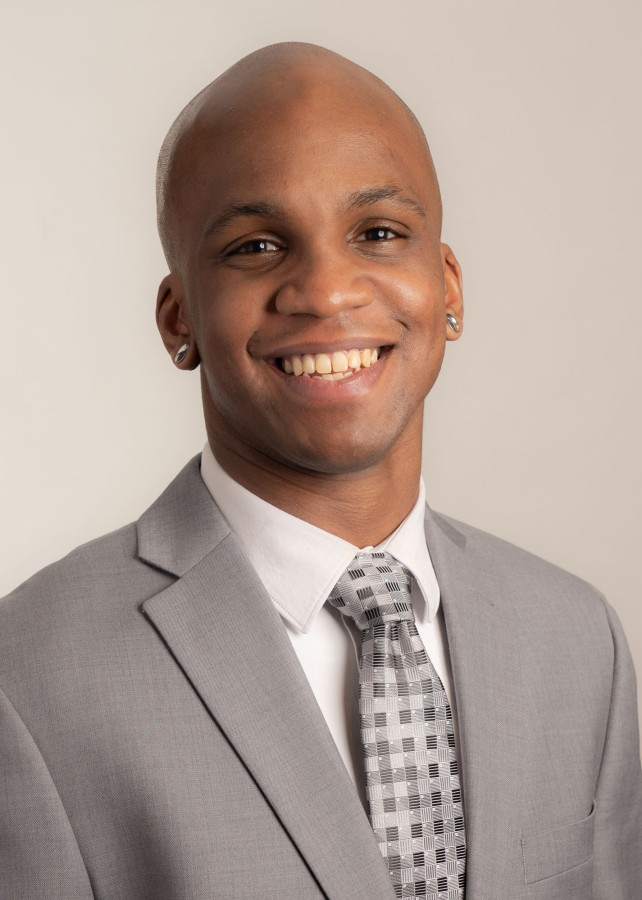 What Is a Wire Mesh Filter Cloth Sample?
Wire mesh filter cloth has become regarded as one of the most versatile filter media on the market. This is because it can be formed, cut, and otherwise customized to accommodate your filtration requirements without losing accuracy in the pore openings.
But when you sit down and thoroughly examine the possibilities of woven wire mesh, there are several specifications, from wire diameter to alloy, that you must fine-tune to achieve the best possible results. At the same time, it can be risky to invest in hundreds or thousands of wire mesh filter cloth pieces without genuinely knowing how a particular combination of mesh specifications performs.
This is why, if you're serious about woven wire mesh, you should work with a wire mesh supplier to get filter cloth samples in your hands.
W.S. Tyler has been helping customers implement wire mesh filter cloth to resolve their filtration pain points for over 140 years and understands that feeling confident in your filter media is priceless.
It is for this reason that we wrote this article to cover the steps you can take to get filter cloth samples in your facility to get a hands-on experience. With that, we will be covering:
What a wire mesh filter cloth sample is

The information you should have ready when requiting a sample

How you can customize your sample

The limitations you should expect

How much wire mesh filter cloth samples cost

What to do if the sample doesn't perform as intended

What to do if the samples deliver desirable results
What Is a Wire Mesh Filter Cloth Sample?
When working with woven wire mesh, the term filter cloth sample can be referencing cut-to-size pieces or fabricated wire mesh components.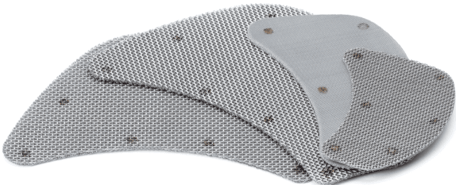 When talking about a cut-to-size sample, it is simply that a piece of cloth that is cut to a dimension that will give you the best idea of how woven wire mesh will perform in your princess. A fabricated wire mesh component sample is a piece that is cut and formed to fit your specific filter system.
What Information Do I Need To Provide to Receive a Wire Mesh Filter Cloth Sample?
For a cut-to-size piece, all you need to provide is what type of mesh you need. This includes the mesh alloy, the dimensions, the weave pattern, the mesh specifications, and, of course, how much sample material you need.
Now, if you're in need of fabricated part samples, the mesh supplier needs to know what the part is. If it's something as simple as a 200mm diameter, 4-layer screen pack, you don't necessarily need to send in a shop drawing as this is fairly easy to make.
But if you need something more complex, such as a cylindrical sock screen gasket, a drawing will ensure your sample give you the best idea of how wire mesh filter cloth will perform. If you cannot supply a drawing, you will need to supply all the dimensions you are looking for so the supplier can do their best to create a drawing for you.
Essentially, in both scenarios, whatever information is most important to your process should be provided.
Can I Apply Value-Added Services to My Wire Mesh Filter Cloth Samples?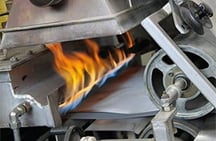 Value-added services are best defined as post weaving processes that are designed to ensure your mesh accommodates your requirements. This includes forming the mesh, heat treatment, calendaring, cleaning, cutting, deep drawing, welding, stamping, plastic injection molding, straightening, and stretching.
The simple answer is yes, you can apply value-added services to a filter cloth sample.
That said, it should be noted that when these services are added, the cost and lead time of your samples are increased. This is particularly true if your mesh is coming from our german parent company, Haver and Boeker.
Now, suppose you are requesting samples with value-added services. In that case, you are typically at a stage where the you and the mesh supplier are comfortable and understand the capacity needed to produce the part. While the quote will be adjusted to accommodate the increase in cost, odds are the cost difference is worth it before starting a production run and realizing adjustments to the mesh need to be made.
What Limitations Are Associated With Wire Mesh Filter Cloth Samples?
In terms of limitations, quantity plays a key role. Prior to starting a project, we will evaluate the resources and labor it requires to determine whether it makes sense for you the customer, and us, W.S. Tyler, financially.
For example, if you need 10 of a part that requires $2,000 in tooling, that is spread out over 10 as opposed to 2000 parts.
If it doesn't make sense, the supplier will work with you to find the best avenue.
Think about it this way, if it takes four hours to set up the required tooling to run 10,000 parts, then it also takes four hours to set up the tooling to make ten parts. If we are using that equipment to fulfill a high volume order, we'd have to stop to make a small number of sample parts.
Outside of that, the only time a mesh supplier may turn a sample request down is if the supplier simply doesn't believe they have the capacity or specialty to produce the piece.
How Much Does a Wire Mesh Filter Cloth Sample Cost?
If you are in the market for a cut-to-size filter cloth sample, it's going to be fairly inexpensive. Naturally, this depends on the variables such as the weave pattern, dimensions, and alloy.
Now, if you need a fabricated part that has simple specifications and a simple design, it's going to be a little more costly to account for the labor involved. To that end, if you require a more complex fabricated part, you will see a substantial boost in cost to account for labor and the time the engineering.
As there is no set price on filter cloth samples, a good rule of thumb to keep in mind is that the overall cost of a sample depends on the part, labor, and quantity.
What Do I Do if I'm Not Happy With the Sample's Performance?
If you test your sample and it doesn't deliver the performance you are looking for, but you still think woven wire mesh is the ideal material, the next steps would be to work with the mesh supplier to identify why it didn't work.
This looks like establishing that the piece fits correctly, but maybe the mesh is failing, or particles are passing through. In this situation, you and the supplier would revisit what mesh you are using.
Maybe you need to switch the weave pattern or tweak the mesh specifications. If the mesh is failing because of corrosion or high-heat conditions, then the alloy must be addressed.
Regardless the supplier's engineering team and your engineering team would need to sit down and figure out how to make the meshwork.
What Do I Do if I Am Happy With the Sample's Performance?
If, after you receive and test your filter cloth sample, you are satisfied with its performance, the next steps would be to identify what quantities of a finalized piece you need and get a quote sent out to you.
After you receive the quote and send in a purchase order, production will start. To request a quote, use one of the following avenues:
Visit our request a quote page

Go to our Contact Us page and fill out the form

Email your configuration and contact information to our sales team at info@wstyler.com

Reach out to us via phone at 800-321-6188.

Provide our interactive chatbot (lower right-hand corner of this page) with your credentials and specific configuration needs
Is Woven Wire Mesh Right for You?
Wire mesh filter cloth samples can come in the form of either cut-to-size Pisces or fabricated parts. The quantity, dimension, mesh specifications, material, and value-added service will not only affect if the mesh supplier has the capacity to make the part but the cost of the samples as well.
But if you are in the market for filter cloth samples, odds are you are still testing the waters and searching for an ideal filter media. The only way to truly understand whether wire mesh is right for you, you must be able to compare and contrast wire mesh filter cloth to other solutions, such as perforated plate and expanded wire mesh.
For over 140 years, W.S. Tyler has strived to learn how our customer's operations work on a individual basis, leading them to a solution that works regardless of its wire mesh or another material.
To help guide you down the road to accurate filtration and screening, we put the following articles together to help you understand how wire mesh stands up to comparable options:
About Ronnie Brown
Ronnie is the Content Writer for W.S. Tyler and has four years of experience as a professional writer. He strives to expand his knowledge on all things particle analysis and woven wire mesh to leverage his exceptional writing and graphic design skills, creating a one-of-a-kind experience for customers.