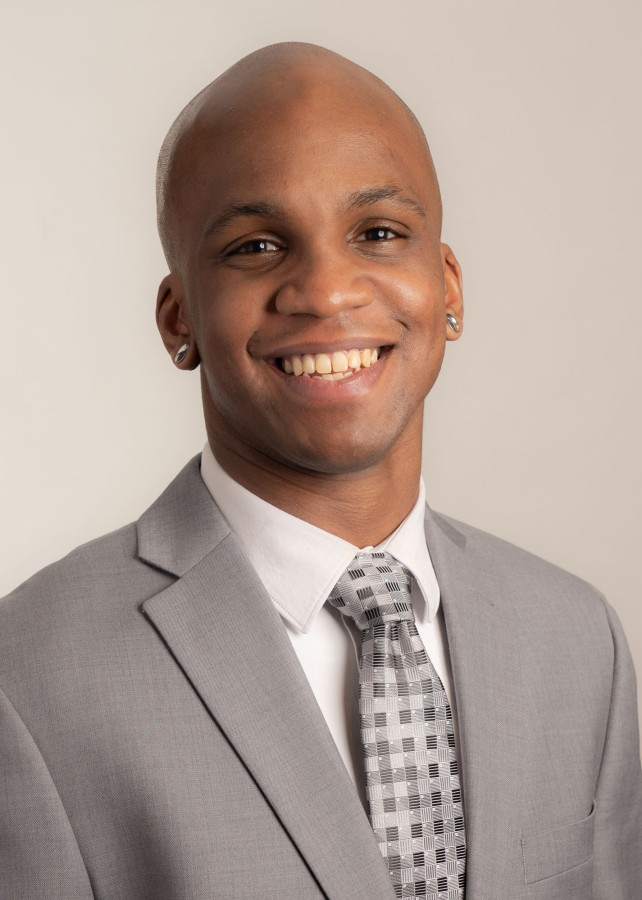 Why Use a Metal Mesh Air Filter? (Definition, Benefits, and Cost)
From retail stores to car shops, airborne contaminants and allergens are all around us. This leaves air system manufacturers with the daunting task of identifying a filter media that can prevent their systems from circulating these potentially harmful airborne particles.
Despite there being a wide range of filter media to choose from, metal mesh is a standout solution. It delivers a balance of several beneficial qualities that can make for a safer environment.
But are metal mesh air filters the solution your air filtration systems call for?
W.S. Tyler has worked within the world of filtration for over 140 years and understands that selecting the right filter media doesn't come without trial and tribulations. As metal mesh is our specialty, we want to help you overcome this obstacle by removing any hesitations you may have.
It's for this reason that the following article will provide insight into why you may want to consider incorporating metal mesh air filters. You will learn:
What Is Metal Mesh?
Metal mesh, also referred to as woven wire mesh, is often defined as a network of metallic wires interlocked together using a stringent weaving process. This creates pore openings that deliver the rigidity and precision needed to deliver optimal filtration performance.
With that said, parameters such as wire diameter, mesh count, weave pattern, and alloy can all be customized.
What Is an Air Filter?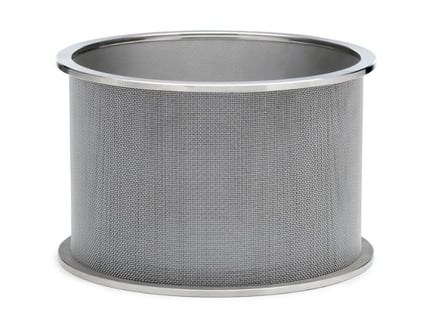 Air filters are filtration mediums specifically designed to remove potentially harmful particles, such as mold, dust, and certain bacteria, from the air. This can help keep unpleasant odors at bay and, more importantly, protect visiting patrons from the hazards associated with these particles.
Why Use Woven Metal Mesh?
Metal mesh offers several beneficial qualities that allow it to be applied to countless filtration applications. In regards to air filters, the customization, durability, and cleanability it delivers are the qualities that help distinguish metal mesh from other air filter solutions.
Customization
As stated above, you can design metal mesh to feature the mesh specifications. This will help ensure your air filtration system can properly remove unwanted airborne particles.
Metal mesh can also be formed to accommodate virtually any air filtration operation. There are several post weaving processes that can be applied to bend, cut, stamp, and otherwise alter metal mesh without sacrificing the accuracy of the pore openings.
Durability
Air filters are commonly constructed from various papers or cotton as they are relatively inexpensive materials. That said, they are vastly less durable than metal mesh and must be replaced more often.
This not only costs money to purchase replacement filters but causes increased downtime that can leave visitors susceptible to inhaling airborne contaminants.
Metal mesh, however, is constructed from metallic alloys, such as stainless steel, thus, has an increased level of durability. Not only does this mean the mesh can withstand the impact of abrasive particles better, but it also has superior resistance to various corrosive materials.
Cleanability
Possibly the most significant quality offered by metal mesh is its cleanability. When using paper or cotton filters, once the filter becomes dirty, it must be replaced as the particles become entangled in the fibers.
Now, as metal mesh is typically made from stainless steel, it can easily be cleaned. This is commonly done by simply wiping the filter clean with a damp cloth; however, there are several other cleaning options that can be applied to metal mesh filters.
To learn more about how you can clean your metal mesh air filters, read the following article:
How Much Does Metal Mesh Cost?
There is no set price for metal mesh filters as they are unique to the customer and application. Instead, pricing is based on the many specifications you choose to incorporate.
These specifications include:
Now, you begin to get an idea of how much a metal mesh air filter will cost you by submitting a quote request with as much information about what your air filtration system requires. This can be done using one of the following avenues:
Experience the Performance of Metal Mesh Firsthand Before Making a Decision
Metal mesh air filters are filter components specifically designed to remove unwanted and potential hazardous particles from the air. They deliver a superior level of customization, durability, and cleanability, especially compared to other filter media.
With so many potential filter solutions on the market, it is crucial that you are confident in your decision before investing time and money. Possibly the best way to know if metal mesh is the solution you have been looking for is to request a sample and witness its performance firsthand.
For over 140 years, W.S. Tyler has been helping engineers work with and incorporate metal mesh filters. We strive to take the experiences we've had over the years to help customers like you yield results you can trust and proudly stand behind.
To learn how you can get your own metal mesh air filter and better understand what specifications will work best for you, read the article below:
About Ronnie Brown
Ronnie is the Content Writer for W.S. Tyler and has four years of experience as a professional writer. He strives to expand his knowledge on all things particle analysis and woven wire mesh to leverage his exceptional writing and graphic design skills, creating a one-of-a-kind experience for customers.