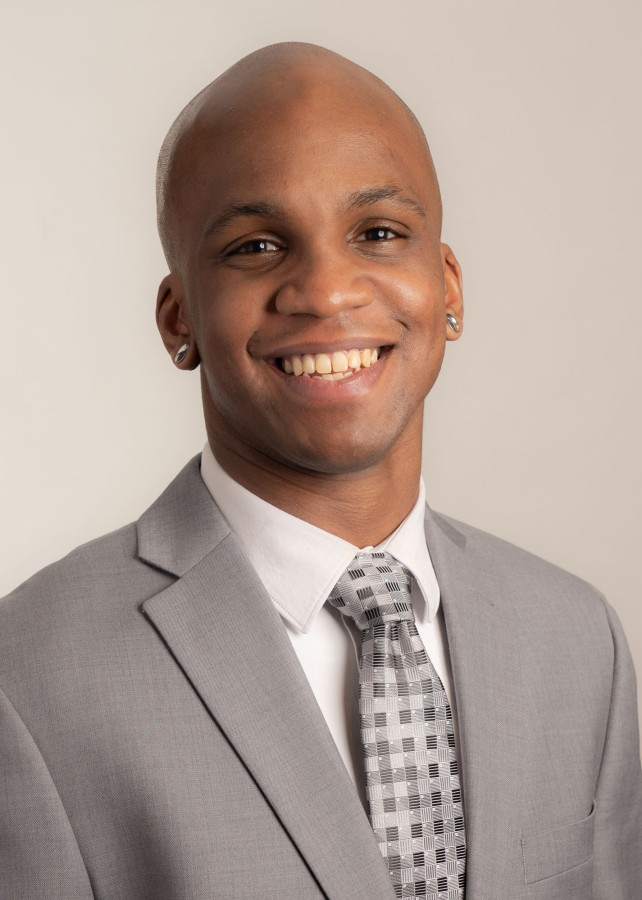 How Much Do Fabricated Wire Mesh Components Cost?
Woven wire mesh is filter/screening media known for accommodating a virtually endless list of applications. From molded pulp and fiber to ballast water management, woven wire mesh has the capability of helping users achieve accurate and repeatable results.
Now, it goes without saying that no one filter/screening operation is the same. For this reason, organizations must turn to their engineering teams to develop fabricated wire mesh components tailored to their specific needs.
As developing these parts can take mesh suppliers several hours in addition to just weaving the mesh. This means that there are additional expenses for the mesh itself that you should be aware of.
That said, how much should you expect to pay for customized wire mesh components?
W.S. Tyler has been a prominent supplier of wire mesh solutions for over 150 years and wants to make sure you understand how woven wire mesh fits within your operation both in performance and financially.
With that, the following article was written to highlight the expenses surrounding fabricated wire mesh. You will learn:
The definition of fabricated wire mesh components

The costs associated with various fabricated wire mesh components

How you can manage the cost of your fabricated wire mesh components

What you can expect when purchasing fabricated wire mesh components
What Is a Fabricated Wire Mesh Component?
Woven wire mesh is a metallic cloth that consists of hundreds of individual wires that are interwoven. Using a centuries-old weaving technique, these wires form various weave patterns that feature pore openings that are rigid and precise.

When a piece of woven wire mesh undergoes several value-added services to create a mesh piece of a specific shape, size, thickness, form, etc., it is considered a fabricated wire mesh component. This can come in the form of cut-to-size pieces, edged parts, pressed components, deep-drawn components, cylindrical components, and more.
How Much Does a Fabricated Wire Mesh Component Cost?
First and foremost, it should be noted that fabricated wire mesh components are designed based on the needs of the customer. That said, the key contributors to the cost of fabricated wire mesh components are:
The components of the part

The profile of the part

The external process needed to produce the part

The order quantity
We have provided some example scenarios below to better illustrate how pricing can fluctuate:
A two-layer screen pack with a 16 and 60 mesh layer will cost approximately $1.50
A sand control screen with a 10-inch diameter and a 200-inch length could cost approximately $5,000
A cylindrical drum filter made from 316ti with 6' x 13' and inner layer dimension of 4' by 13' can cost upwards of $140,000
But what affects the cost of these components?
Screen Pack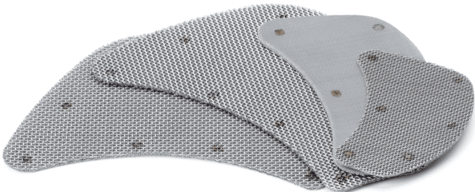 With the two-layer screen pack, there is a low amount of material needed to produce each unit. Another key factor to be mindful of is that screen packs are typically ordered in mass quantity.
When fabricating woven wire mesh components, the wire mesh supplier must set up the proper tooling, which can take several hours.
So let's say you have a blanket order that reflects an annual volume of 10,000 screen packs. This order quantity would allow for the $1.50 price.
That said, if you were to reduce the order quantity, the price per unit would increase. As a result, the price per unit would be closer to $2.50 or more.
Read the article below for more information on woven wire mesh screen packs:
Sand Control Screen (Downhole Tube)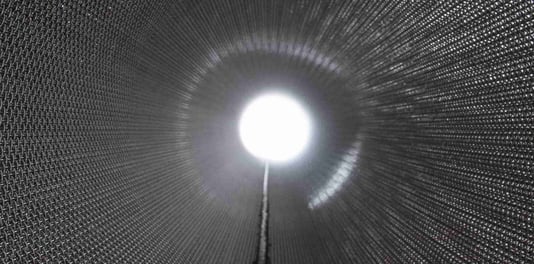 Sand control screens take a lot more material and hands-on labor to produce. They utilize POROSTAR®, a multi-layered wire mesh laminate, to provide described filter performance.
Now, to produce POROSTAR, several layers of wire mesh, each with its own distinct specification, are bonded using a specialized sintering process. The POROSTAR must then be rolled and welded to form a cylindrical tube.
Additional end caps must be welded at each end of the tube.
In addition to the setup time, a trained specialist must fabricate the tubes by hand. Screen packs, on the other hand, are fabricated using automated tooling.
As sand control screens are expected to withstand harsh underwater conditions, they must be fabricated from specialized alloys, such as 316-L or alloy-a20. These alloys carry a steeper price tag than standard woven wire mesh alloys.
When you take the intensive labor and specialized material into consideration, you are left with the $5,000 unit cost.
For more information on woven wire mesh sand control screens, refer to the following article:
Cylindrical Drum Filters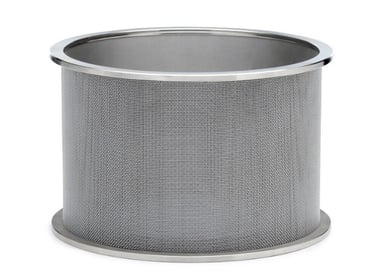 Looking at the specification, the 316ti alloy is a specialty alloy, much like the 316-L and alloy-a20 alloys used for downhole tubes. This means material costs are much steeper than the standard wire mesh alloys used to produce screen packs.
The sheer size of the filter requires special tooling to fabricate large equipment must be used. This often requires the mesh supplier to either outsource this fabrication or, for more private applications, purchase the necessary equipment.
And much like downhole tubes, a lot of this fabrication must be done by hand by a specialist.
Like downhole tubes, drum filters often include materials other than mesh in their construction. This can include elements such as metallic flange rings and end caps.
In short, the $140,000 cost of the drum filter comes from taking similar fabrication techniques used to produce downhole tubes and applying them at a much larger scale. This means more specialized materials and more labor on top of the need for specialized equipment.
How Can I Reduce the Cost of My Fabricated Wire Mesh Component?
As stated above, the main factors that influence the cost of a fabricated wire mesh component order are the elements of the part, the size of the part, external process requirements, and quantity. That said, the order quantity, in most cases, weighs the heaviest on the overall cost.
Creating wire mesh components with proprietary mesh specifications and profiles requires specific tooling that can take several hours to prepare. This translates to labor expenses.
As the amount of components increases, these labor expenses are subsidized by the quantity. In turn, you will find that components are cheaper when ordered in larger batches.
You can also reduce the cost of your wire mesh components by value engineering the mesh specifications. This involves navigating the acceptable deviations of the mesh application to ensure you balance performance with cost-effectiveness.
For example, let's say your component utilizes a 30-micron pleated filter layer woven with 316 stainless steel wires. If you calculate that a 40-micron wire mesh is constructed from 304 stainless steel, you can reduce the overall cost of the order.
With that, it should be noted that the finer your mesh specifications are, the more expensive the component(s) will cost.

Interested in the differences between 304 and 316 stainless steel? Read the article linked below:
What Does the Buying Process Consist of When Inquiring About Fabricated Wire Mesh Components?
The fabricated wire mesh component buying process typically starts with the customer reaching out with a drawing of the component. This drawing should outline the components profile, mesh specifications, required value-added services, and quantity.
After the drawings have been reviewed by the mesh supplier's engineering team, they will determine whether or not the component can be produced. If it can, a quote illustrating material and labor expenses will be sent.
From here, you can do one of two things with the quote:
Approve the quote, sending in a purchase order
Make modifications to the quote and send it back
Fabrication will begin once you and the mesh supplier can agree upon the quote and they receive your purchase order.
Get to know what to expect when submitting a quote in the following article:
Begin Your Wire Mesh Journey With a Quote
Fabricated wire mesh components allow manufacturers to deliver customized filtration/screening performance without having to handle preparatory fabrication in-house. But because no one operation is the same, the price you can expect to pay is dependent on the components of the part, the size of the part, the required external processes needed to produce the part, and the order quantity.
At this point, you should have a general idea of whether or not fabricated wire mesh components can accommodate the needs of your operation. The next step to getting a better idea of how woven wire mesh fits into your process is to request samples.
W.S. Tyler strives to leverage our 150 years of woven wire mesh experience to help you create a custom solution that will build your confidence in the products you provide.
To learn how you can get your hands on fabricated wire mesh component samples, read the following article:
About Ronnie Brown
Ronnie is the Content Writer for W.S. Tyler and has four years of experience as a professional writer. He strives to expand his knowledge on all things particle analysis and woven wire mesh to leverage his exceptional writing and graphic design skills, creating a one-of-a-kind experience for customers.