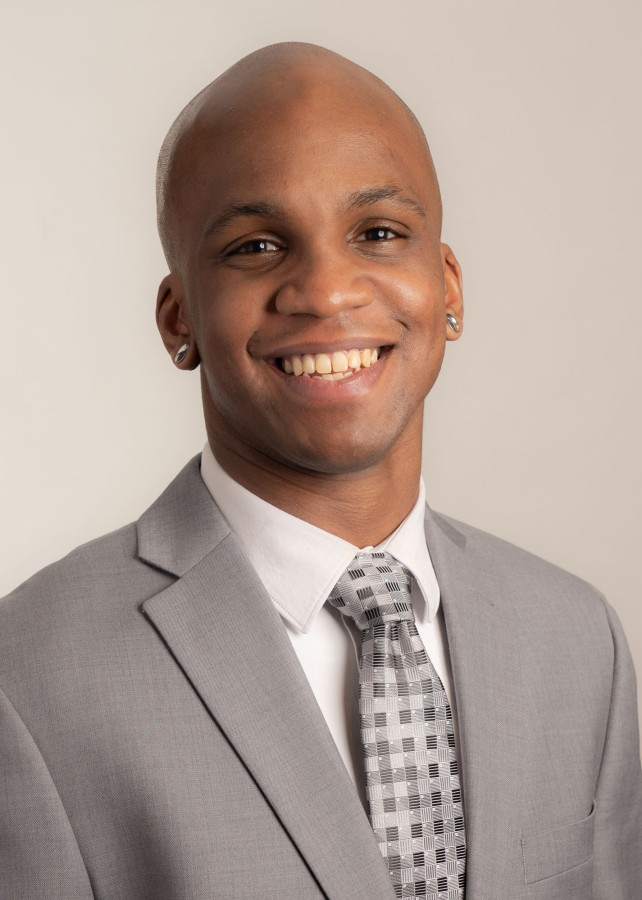 Computer Case Design: Why Use Woven Wire Mesh?
As technology continues to advance rapidly, computers are undoubtedly becoming an irreplaceable foundation of day-to-day lives. From controlling the machines that build consumer products to keeping us entertained while in the comfort of our homes, the power of computers is more prominent than ever.
Now, there are several components needed to make a computer run properly. These components are often protected by specialized cases that are, in recent years, being outfitted with wire mesh screens.
But what is the exact purpose does woven wire mesh serve when applied to the design of a computer case?
W.S. Tyler has been helping customer weave wire mesh into their operation for over 150 years. We take pride in helping customers leverage the beneficial qualities of the material to overcome the challenges they face.
That said, we wrote the following article to establish the function woven wire mesh serves when applied to a computer case. You will learn:
The definition of woven wire mesh

Why you may want to consider adding woven wire mesh to your computer case design

How woven wire mesh can be purchased

How much woven wire mesh costs
What Is Woven Wire Mesh?
Woven wire mesh is a metallic fabric fabricated using a predefined amount of wires interwoven in the warp and weft direction. A traditional but heavily monitored weaving process is used to ensure rigid pore openings with a geometric architecture that is precise.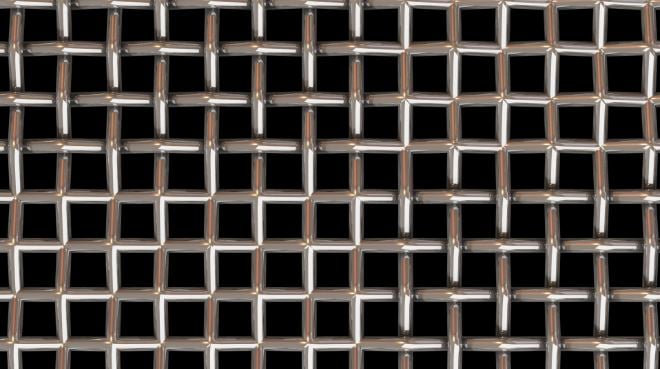 The versatility of woven wire mesh allows it to be applied to a virtually endless list of applications. In fact, wire mesh users can customize parameters such as the wire diameter, alloy, mesh count, and pore opening size to ensure peak performance.
After the weaving process, additional value-added services can be applied to further enhance the properties of the mesh. These include calendaring, heat treatment, pleating, stamping, and more.
How Does Woven Wire Mesh Benefit the Functions of a Computer Case?
Compute case manufacturers often implement woven wire mesh panels into various designs to achieve optimal airflow and dust protection. Wire mesh can be woven to tight tolerances, trapping any airborne dust and forcing it to accumulate on the surface of the wires.
At the same time, woven wire mesh offers an openness that cannot be achieved with other materials. This, in turn, allows maximum airflow, which is an integral function of newer computer cases.
Neglecting to implement some sort of screening media, such as woven wire mesh, can lead to dust building up on the various components within the case. This ultimately leads to overheated systems and a potentially shorter lifecycle of the computer.
How Can Wire Mesh Be Implemented Into High Airflow Computer Cases?
More commonly than not, wire mesh is integrated into high airflow computer cases in one of two ways: mesh panels encased in a plastic frame or directly welded into the case's frame. This means that if you are interested in integrating wire mesh into your computer case design, you will most likely be purchasing plastic injection molding components, industrial rolls, or cut-to-size pieces.
Plastic injection molding components entail the process in which wire mesh is fused with a thermoplastic elastomer, polyamide, or polypropylene. This helps create proprietary mesh panels that are stable and lightweight.
Industrial rolls and cut-to-size pieces allow manufacturers to purchase wire mesh in bulk. This means they can handle the fabrication of the mesh in-house seamlessly.
It should be noted that cut-to-size mesh pieces are easier to manage and help reduce waste. Regardless of how you choose to obtain your mesh, placing the mesh on a blanket order will further help the efficiency of your production line as it will ensure you have a steady inventory of wire mesh.
How Much Does Woven Wire Mesh Cost?
Having your woven wire mesh undergo the plastic injection molding process classified it as a fabricated part. The cost of a fabricated part is dictated by several factors.
These factors include:
Labor

Dimensions

External fabrication

Material market

Order Quantity
If you find fabricating your wire mesh in-house better accommodates your process, rolls or cut-to-size pieces will be a better fit. You can expect the following factors to control the cost of industrial rolls and cut-to-size pieces:
Mesh specification

Roll/piece dimensions

Required value-added services

Order Quantity
Get To Know Woven Wire Mesh To Make the Most Out of the Conversations You Will Have
Computers have become so powerful that they are essentially responsible for making the world go round. To protect the many components of a computer from dust and heat, computer case manufacturers implement wire mesh to screen dust particles while allowing optimal airflow.
But now that you have a better understanding of the benefits woven wire mesh brings to the design of a computer case, your next steps are to begin preparing for the conversations you will have with wire mesh suppliers. A critical step in this process is getting to know the key terms that are used to describe and define your ideal woven wire mesh solution.
After over 150 years of wire weaving experience, W.S. Tyler remains driven by the same concept is was built on: helping customers accomplish their goals through useful and profitable operations.
To gain a comprehensive understanding of the terms and jargon used throughout the wire mesh industry, read the following article:
About Ronnie Brown
Ronnie is the Content Writer for W.S. Tyler and has four years of experience as a professional writer. He strives to expand his knowledge on all things particle analysis and woven wire mesh to leverage his exceptional writing and graphic design skills, creating a one-of-a-kind experience for customers.