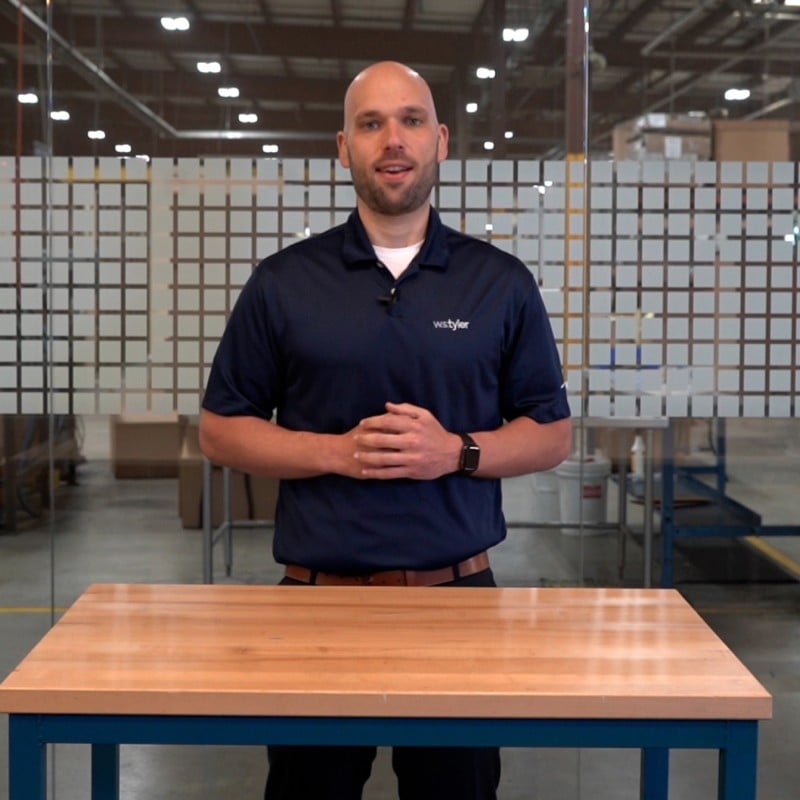 How Much Does Industrial Woven Wire Mesh Cost?
Industrial wire mesh is an excellent solution for operations that rely on wire mesh on a large scale. Whether you desire filter cloth stripes for plastic extrusion or rolls mesh to form your own custom wire mesh components in-house, industrial wires mesh can accommodate your wire mesh needs.
But as with any material being used on such a large scale, cost plays an integral role when deciding if it is a good fit for the operation. Having said that, you are probably curious as to how much industrial wire mesh costs.
W.S. Tyler has been a trusted supplier of wire mesh goods for over 140 years and is here to help you better understand if it is right for you.
That's why this article provides insight into:
What industrial wire mesh is

How much industrial wire mesh costs

The steps you can take to manage the cost of your wire mesh

What the buying process looks like
What Is Industrial Woven Wire Mesh?
Industrial woven wire is a series of individual wires, constructed from a metal alloy, that are woven in a specialized weaving loom to specific specifications, forming precise openings. It can either be woven as a square mesh or as a minimesh filter cloth and can be rolled or cut to a specific size.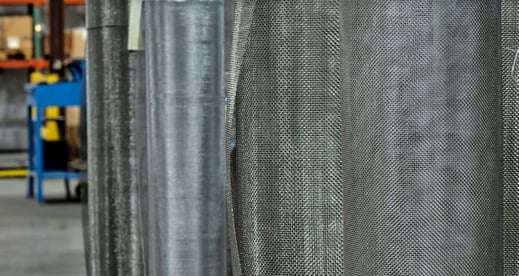 That said, no matter the weave pattern, you can fully customize your mesh. Parameters such as wire diameter, weave pattern, opening size, micron rating, and any added or finishing processes are fully controllable and calculated before weaving.
How Much Does Industrial Woven Wire Mesh Cost?
The cost of industrial wire mesh ultimately falls onto your specific needs. That said, square mesh is typically cheaper than minimesh, as minimesh requires more labor and attention to detail to weave the various weave types.
Additional expenses should be expected if the wire mesh must accommodate special requests, such as DFARS compliance. Value-added services such as annealing, ultrasonic cleaning, welding, pleating, and cleaning will also increase the cost.
How Can I Reduce the Cost of My Industrial Woven Wire Mesh Roll/Piece(s)?
There are many ways in which you can work to reduce the cost of your industrial mesh order; however, buying in bulk is the easiest way. Let's say you need a mesh roll that has unique mesh specifications or cut-to-size pieces.
Producing the mesh specifications or register dimension you need requires several hours to set up the necessary tooling. But as the volume of the order increases, the labor expenses are absorbed into the quantity, reducing the overall cost.
Additionally, you can work to reduce cost by knowing the acceptable deviations to fine-tune your mesh speciations.
So let's say you order 20-micron mesh rolls that are constructed out of 316 stainless steel. If you can get away with a coarser mesh or switch to 304 stainless steel, you can begin managing the order cost.
To that end, a good rule of thumb to follow is the finer the mesh, the more expensive it will be. It should also be noted that 316 stainless has a slightly higher cost than 304, but in most cases, this price difference is not substantial.
What Does the Buying Process for Industrial Woven Wire Mesh Look Like?
The buying process typically starts with customers reaching out and supplying the mesh size, opening size, wire diameter, and weave pattern. The more information you provide, the better we will be able to gauge if the order is possible, as well as the logistics of the order.
Supply information regarding what you are trying to accomplish is also helpful. We then go through the process of identifying what the customer needs and how we can address the problem with the proper solution.
Once your speciations have been reviewed, you will receive an order quote that includes everything needed to fulfill your order. Once you accept the quote, you will need to submit a purchase order to finalize the process.
Once the order is process and fabrication has started, you will be kept in the loop with order confirmations, tracking numbers, and information regarding the fabrication process.
Know When Your Mesh Will Arrive To Plan Accordingly
Industrial wire mesh provides various industries with a means of meeting their large-scale wire mesh needs. That said, the price you can expect to pay depends on the specifications needed to get the job done and the volume of the order.
Once you have calculated what mesh specifications best suit your needs and submitted a purchase order, the last piece of the puzzle is understanding the lead times associated with industrial wire mesh. Knowing what lead times you can expect will allow you to adjust your current operation based on when your mesh will arrive at your facility and be ready for use.
Having manufactured and supplied woven wire mesh solutions for over 140 years, W.S. Tyler strives to ensure you know what to expect when integrating the benefits woven wire mesh has to offer.
To learn more about what leads times to expect when ordering industrial wire mesh, refer to the following article:
About Eric Himes
Eric is the sales manager of industrial woven wire mesh goods with a passion for helping customers leverage the many capabilities of woven wire mesh. As he continues to learn the ins and outs of wire mesh he is determined to help you implement a solution that is tailored to your exact needs.