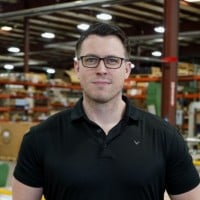 The Principals of Analyzing Particles To Determine Mesh Specifications
If you were to be asked what woven wire mesh is, what would be your response? Well, when you think about it, there is no right answer, as it can be formed, altered, and customized to accommodate a virtually endless list of applications.
From the filters in our cars to the molds used to form pulp fiber and even the screen that helps the functions of a smoke detector, woven wire mesh is all around us.
Now, the customization options it offers are one of woven wire mesh's greatest qualities. That said, fine-tuning your mesh specifications based on the particles throughout your operations can prove daunting.
So, how can wire mesh users determine what mesh speciations work best for their particular application?
At W.S. Tyler, we specialize in more than just providing stainless steel mesh solutions for customers, over 150 years ago, it was founded on another need, particle sizing. At our lab here in Mentor, Ohio, we can, in most cases, accurately find the size of the particles that need to be separated so that you can move forward in determining the other aspects of your mesh solution (i.e., alloy, weave type, layer configuration, etc.).
And with that, we wrote this article to help those invested in the capabilities of woven wire mesh understand what they can do to put together mesh specifications that can best accommodate the particles they work with. You will learn:
The reason wire mesh users inquire about their mesh specifications in relation to screening a specific particle size range

How wire mesh suppliers can help you implement ideal mesh specifications

What information you should have prepared when reaching out to a wire mesh supplier

How much it costs to have your particles analyzed to identify the best possible woven wire mesh specifications
When Do Customers Typically Send in Particles When Designing a Wire Mesh Solution?
Typically, when a customer contacts a wire mesh supplier, they have a specification or a need that's well understood. This usually happens when someone is in the design or conceptual phase of a project.
Sometimes though, someone may require a solution they have no idea how to achieve.
Maybe the most important piece of information when it comes to filter cloth is how big the holes should be. There are times when you know there are particles passing through your filter, but when confronted with the question of "What is the particle size range?", you could have no idea.
Regardless, there are several ways to attack the issue at hand.
How Do I Design a Woven Wire Mesh Solution Based on a Specific Particle Size Range?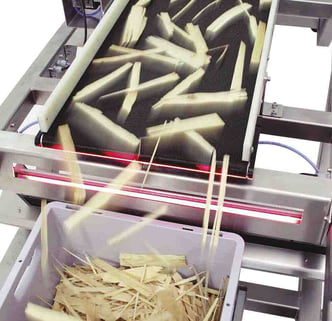 There are many avenues to design woven wire mesh that screens the correct particle size range. One solution is to send the material in question to a wire mesh provider, such as W.S. Tyler.
To do this safely, first and foremost, you would need to submit the required SDS sheets for the material being tested. With this being said, the sample provided needs to be of a reasonable and testable size.
If you are sending your material into W.S. Tyler, Sample size minimums would be as follows:
RO-TAP: 50g

CPA: 10g

E200LS Alpine: 20g
What Information Regarding the Material Must Customers Send Prior To Testing?
General material information is critical to the process. This will allow the wire mesh supplier to make the necessary adjustments to ensure best results.
For example, if it's not very resistant to wear, we wouldn't want to use a RO-TAP® Sieve Shaker to size the material because it could be pulverized. Or, if the material is not dry and free-flowing, we wouldn't want to use a dynamic image analysis system because you would get inconsistent test results from agglomerated particles.
But what if the material needs to be retained and returned after testing? In this scenario, we would want to avoid using an air jet sieve as the passing material would be lost.
After being presented with the material information and requirements, the mesh supplier will determine which method would give the most accurate results. W.S. Tyler, in particular, has several methods at our disposal for particle sizing, so if the material is safe to handle and the particles are at or above 40µm, we should be able to provide a size analysis.
How Much Does It Cost To Send Material in and Be Analyzed?
Typically, when in a conceptual phase for these new pieces, there is a lot of trial and error needed to reach a desirable answer. Usually, the first test for running material won't cost anything as it's part of the process of finding an answer.
If someone gets in the habit of sending in material, however, for general particle size distribution information, W.S. Tyler will change $250 per material sent to provide test report information. If it truly becomes a customer need, we'll recommend the proper particle sizing instrument so that future testing can be done on-site by the customer.
Get a Calculated Understanding of How Your New Mesh Specifications Perform
When designing a woven wire mesh solution, it is critical that the specifications you choose are centralized around the particles you work with. It's for this reason that you partner with a wire mesh supplier that will analyze your particles and help you identify the specifications that will best accommodate your needs.
But before you invest the time and money into any potential wire mesh solution, you should get to know how it will perform once integrated into your system. Fortunately, there is a process that can provide virtual insight into factors such as the flow rate and screening performance of a given specification.
With over 150 years of woven wire mesh experience, W.S. Tyler is here to help you create optimal wire mesh solutions built around the particle you work with.
For more information regarding how virtual mesh design can benefit you when drafting conceptual wire mesh component designs, read the following article:
About Sam Badger
Sam has been a part of the W.S. Tyler family for three years and is currently a sales manager, overseeing our fabricated parts and customized filters. To help deliver best-in-class solutions, Sam works to bridge the gap between customers, both new and existing, and our engineering team. Additionally, Sam provides on-site servicing of the ALPINE Air Jet Sieve e200 LS, striving to learn your particle analysis operation to resolve any issues you encounter and ensure your equipment continues to produce accurate and repeatable results.