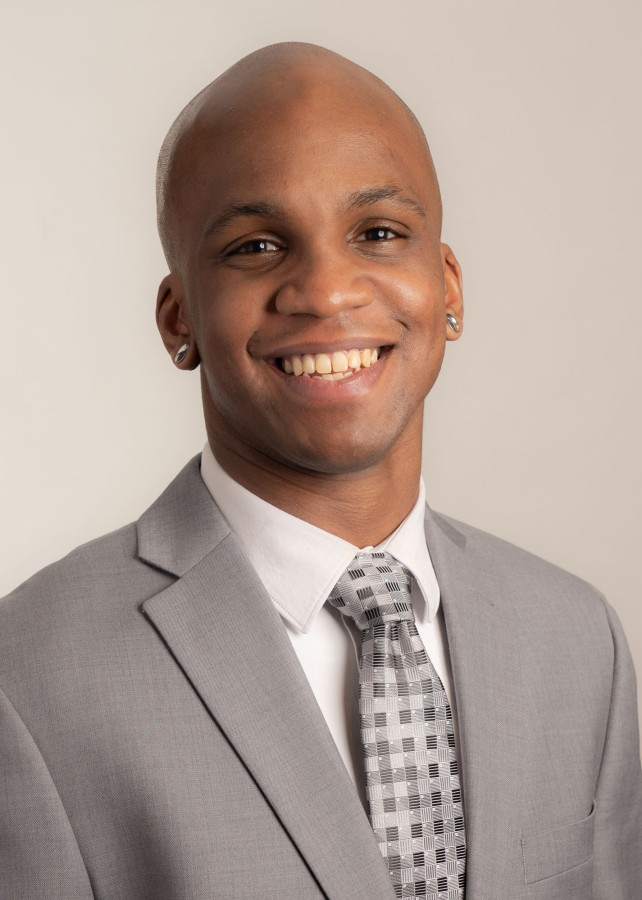 What Is Ultrasonic Cleaning? (Definition, Process, and Cost)
If you are familiar with the characteristics of woven wire mesh, then it comes as no surprise that it is considered one of the most versatile materials in the world. From extracting filter cakes when manufacturing pharmaceuticals to helping transfer electrical currents in automobiles, the list of applications that can benefit from wire mesh is virtually endless.
But sometimes, in order to deliver the desired result, additional post weaving services must be applied. Ultrasonic cleaning, in particular, can be used to keep your mesh free of unwanted dirt and debris upon arrival.
This probably leaves you curious as to what ultrasonic cleaning is.
Here at W.S. Tyler, it is important to us that you feel confident in the mesh you invest your time and money into. This is why we actively work to educate our customers on everything they need to know to design and implement wire mesh that gets the job done.
And with that, the following article is all about the ultrasonic cleaning process and will cover:
What ultrasonic cleaning is

Why you may need to have your mesh ultrasonically cleaned

What the ultrasonic cleaning process looks like

The expenses associated with ultrasonic cleaning
What Is Ultrasonic Cleaning?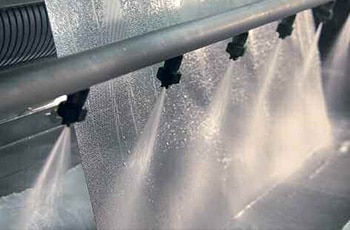 During the wire drawing process and certain weaving processes, the individual wires that make up woven wire mesh are subjected to various oily substances. This creates a tacky surface on the mesh that can attract dirt and dust, causing it to adhere to the surface.
Ultrasonic cleaning is a specialized cleaning process in which woven wire mesh is submerged into a cleaning solution that is agitated using ultrasonic vibrations. As the mesh sits in the solution, the agitation "scrubs" the surface, removing oils, dirt, and other debris.
When Is Ultrasonic Cleaning Applied?
The ultrasonic cleaning process is primarily implemented when you specifically request a clean, degreased wire mesh solution. It is also used when a lustrous, shiny surface is desired.
To that end, there are mesh solutions, such as screen printing mesh and medical filters, that will always go through an ultrasonic cleaning before being shipped.
What Does the Ultrasonic Cleaning Process Look Like?
As stated above, the ultrasonic cleaning process involves submerging the mesh into a cleaning solution. Typically, this is an aqueous fluid that is agitated with ultrasonic vibrations.
Now, certain basins are dedicated to washing the mesh with the cleaning solution, while others are devoted to rinsing the mesh. At this point, the mesh is dried using a fan and wrapped onto a core.
After the cleaning process is complete, the mesh will undergo a final quality inspection in a cleanroom area.
How Does Ultrasonic Cleaning Affect the Cost of the Mesh?
When cleaning is automatically applied to the mesh, again for applications such as screen printing mesh, the cost of ultrasonic cleaning is typically incorporated with the overall cost of your mesh. So there will be no extra charges on the order.
That said, if cleaning is applied as an inessential post weaving service, an additional cost will be reflected. This will be based on the quantity of the order and the dimensions of the mesh.
Ignite the Possibilities of Woven Wire Mesh With Heat Treatment
Ultrasonic cleaning is a post weaving process in which woven wire mesh is submerged into an aqueous fluid agitated with ultrasonic vibrations. It allows mesh suppliers to deliver mesh that is free of debris that occurs during the weaving process and with a lustrous finish.
Now, post weaving services exist to enhance the performance of your wire mesh solutions. To achieve the best possible results, you must get to know the other post weaving services and determine those that your operation can benefit from.
To help you yield woven wire mesh performance that generates an end product you can be proud of, W.S. Tyler strives to use its 140 years of experience to help you understand what it takes to design the perfect wire mesh solution.
Having said that, we recommend reading the following articles to help you understand wire mesh heat treat, another post weaving service that can improve the long term performance of your mesh:
About Ronnie Brown
Ronnie is the Content Writer for W.S. Tyler and has four years of experience as a professional writer. He strives to expand his knowledge on all things particle analysis and woven wire mesh to leverage his exceptional writing and graphic design skills, creating a one-of-a-kind experience for customers.