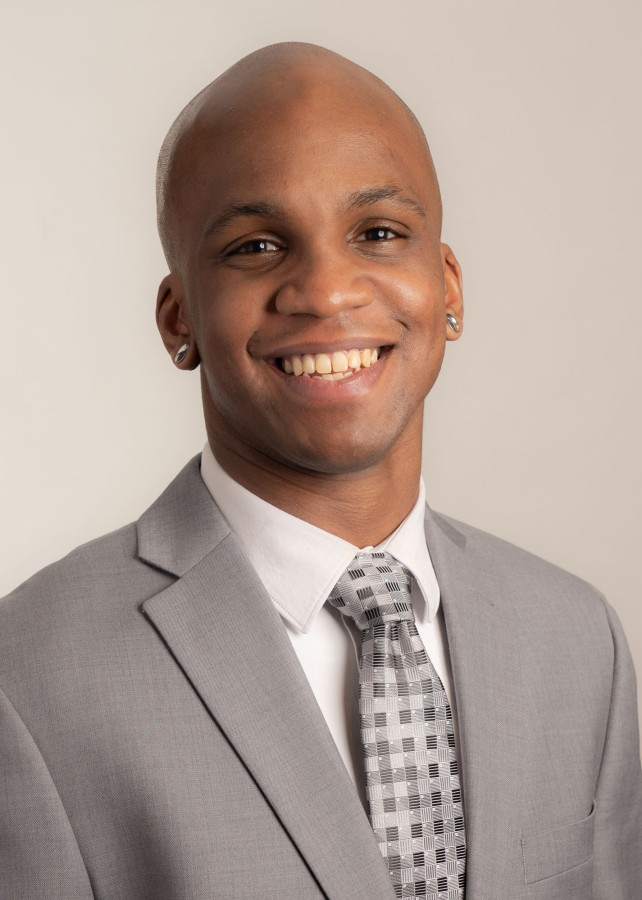 Woven Wire Mesh in the Synthetic Rubber Manufacturing Process
Created in the early 1900s, synthetic rubber quickly gained traction, and we started seeing it in the products we use every day. From car tires to the rubber tubing in large machinery, the product plays a bigger role in making the world go around than most would think.
Now, in order to produce a synthetic rubber that performs, reliable screening media, such as woven wire mesh, must be integrated into the synthetic rubber manufacturing process. That said, what makes woven wire mesh so integral to the production of synthetic rubber?
W.S. Tyler has been a prominent entity in the wire mesh industry for over 150 years and is here to ensure you understand how you can use the versatile material to develop trust in your product.
With that, the following article was written to establish the role woven wire mesh plays when manufacturing synthetic rubber. You will learn:
What the synthetic rubber manufacturing process looks like

The definition of woven wire mesh

How woven wire mesh fits into the synthetic rubber manufacturing process

How much woven wire mesh costs
How Is Synthetic Rubber Made?
Synthetic rubber starts off as a polybutadiene slurry that is formed after a catalyst is injected into a mixture of raw chemicals. The slurry is then transferred into hold tanks where various additives are mixed into it.
At this point, a solvent and water mixture is added to the slurry to help the slurry coagulate. The slurry is now heated until the solvent has evaporated.
As a result, crumbs of synthetic rubber are formed.
These crumbs are now fed through a drum filter, separating the solid crumbs from the water. After more water is added to cool the rubber, the rubber crumbs are projected over a vibrating screen to, again, remove the water.
The crumbs are then forced through a perforated plate strainer to further dewater the rubber. The crumbs pass over another vibrating screen, at which point they are blasted with hot air to remove any leftover moisture.
To finale the manufacturing process, the crumbs are compressed into large blocks of synthetic rubber. These blocks undergo a quality control inspection and are then packaged for shipment.
What Is Woven Wire Mesh?
Woven wire mesh is a screening and filtration media formed from a pre-determined amount of metallic wires in the warp (vertical) and weft (horizontal) direction. A centuries-old weaving process is used to interweave these wires, forming various weave patterns furnished with precise pore openings.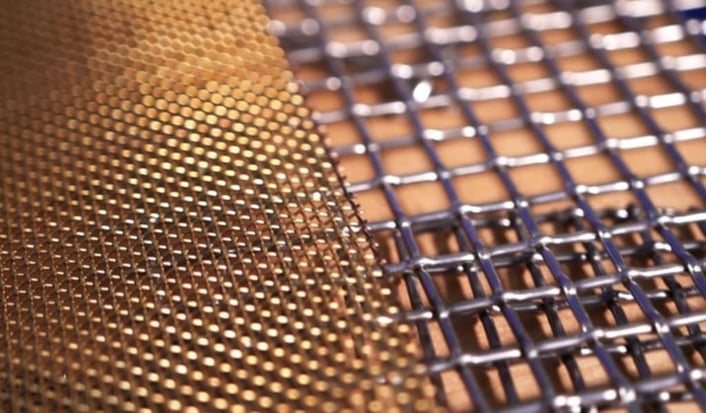 Standing as one of the most versatile materials of its kind, woven wire mesh is widely known for its customizable properties. Specifications such as the wire diameter, alloy, weave pattern, and mesh count can all be calculated for peak performance.
Furthermore, several value-added services can be applied after the mesh has been woven, again, to enhance performance. These services include heat treatment, forming, welding, and more.
How Does Woven Wire Mesh Fit the Synthetic Rubber Manufacturing Process?
In order to produce a quality product, synthetic rubber manufacturers must strain the rubber crumbs several times before forming the rubber blocks. In all scenarios, the benefits of woven wire mesh excel.
Drum filters, for example, are typically outfitted with woven wire mesh as it offers a greater screening surface area than other materials such as perforated plate and expanded wire. This while also providing superior precision.
So, as the rubber crumbs pass through the filter, the openness of the mesh allows water throughput, while the precision of the pore openings allows for maximum rubber retention.
The vibrating conveyor lines are also outfitted with woven wire mesh in the form of fine wire cloth screen sections. Much like the drum filters, the openness and precision of these screen sections allow for effective dewatering of the rubber crumbs as they pass.
How Much Does Woven Wire Mesh Cost?
When developing or refining drum filters for the synthetic rubber manufacturing process, you can purchase wire mesh as industrial rolls, cut-to-size pieces, or pre-fabricated filter components. How you can expect to pay is based on the form factor you choose.
If you are planning on fabricating the wire mesh components in-house and are interested in industrial rolls or cut-to-size pieces, the price of your order will be based on:
Dimensions

Compliance requirements

Material market

Order Quantity
You can find out more about the price of industrial rolls and cut-to-size pieces in the article below:
On the other hand, if your organization does not have the capacity to fabricate filter components in-house and requires pre-fabricated wire mesh, the following factors will impact the cost:
Mesh specifications

Component profile

Value-added services

Company requirements

Material market

External fabrication requirements

Order Quantity

Labor
It should be noted that filter cloth weaves, such as W.S. Tyler's MINIMESH weaves, tend to cost more than standard square weaves. This is simply because the weaving process needed to produce filter cloth weaves is vastly more labor-intensive.
While filter cloth weaves were designed to provide exceptional filtration performance, square weaves can too be used for filtration applications.
Read the following article to learn more about the cost associated with pre-fabricated wire mesh components:
The fine wire cloth screen sections used for the vibrating conveyor belts usually have a price range of $100 to $400 per section. The price you can expect to pay will be based on your needs and will be influenced by the material market, dimensions, hook type, and weave type.
The following article will provide more insight into the overall price of a fine wire cloth screen section:
Integrating the Best Possible Woven Wire Mesh Solution Starts With Understanding the Basics
Synthetic rubber was created over 100 years to help supplement the increasing demand for rubber products. During the synthetic rubber manufacturer process, woven wire mesh is used at several stages to ensure the rubber crumbs created during the process are dry before being compressed.
Having learned how woven wire mesh can fit into your process, your next task would be to gain a better understanding of the various attributes of woven wire mesh. Not only would this give you a better idea of whether or not it is right for you, but it will prepare you for the conversation you will have when reaching out to a wire mesh supplier.
With 150 years of wire weaving experience, W.S. Tyler strives to support wire mesh users around the world so they can gain a new sense of confidence in the efficiency of their product.
For more information regarding the basic terms and jargon you will hear when inquiring about woven wire mesh, read the following article:
About Ronnie Brown
Ronnie is the Content Writer for W.S. Tyler and has four years of experience as a professional writer. He strives to expand his knowledge on all things particle analysis and woven wire mesh to leverage his exceptional writing and graphic design skills, creating a one-of-a-kind experience for customers.