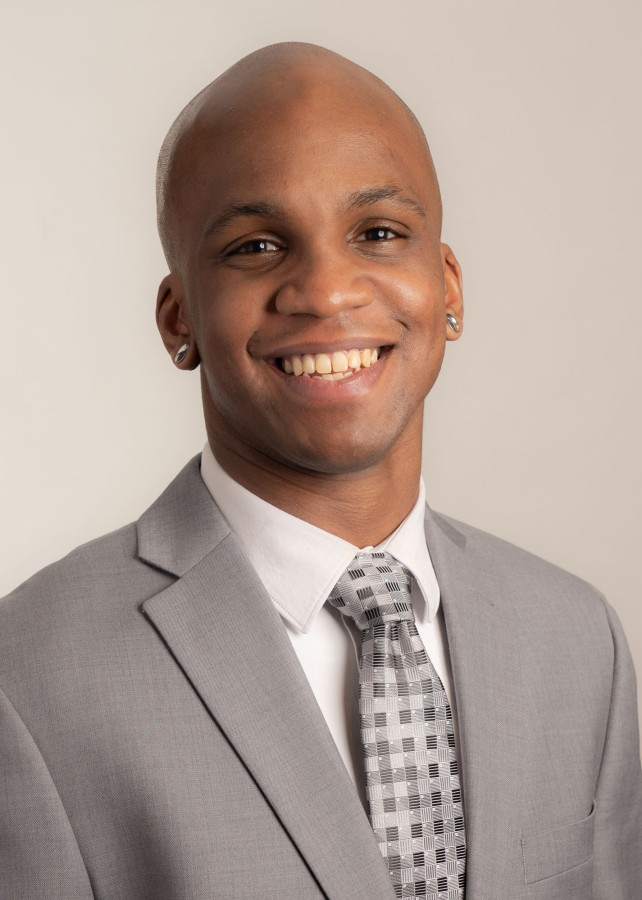 Wire Rope Mesh vs Architectural Wire Mesh: Picking the Right Material
Architectural Mesh - Exterior | Architectural Mesh - Interior
If you are still in the preliminary phases of the architectural design process, then odds are you are still weighing your options regarding what design material to use. This can be a daunting task as the materials you select will determine not only the overall aesthetic of the project but how it will stand the test of time.
It's for this reason that you must understand that certain materials are designed to better suit different applications. Wire rope mesh and architectural wire mesh, for example, are both considered a form of design mesh but carry qualities that excel in different applications.
With that in mind, how do wire rope mesh and architectural wire mesh compare?
W.S. Tyler has been a prominent architectural wire mesh supplier delivering quality architectural mesh systems for over 20 years. We drive to use these years of experience to ensure your architectural design process seamlessly transforms your vision into reality.
With that, we wrote the following article to differentiate the possibilities of wire rope mesh as well as architectural wire mesh, so you can better identify a design material suited for your needs. You will learn:
How wire rope mesh is defined in the architectural design industry

The benefits of using wire rope mesh

How architectural wire mesh is defined in the architectural design industry

The benefits of using architectural wire mesh

Whether you should integrate wire rope mesh or architectural wire mesh
What Is Wire Rope Mesh?
Stainless steel wire rope mesh is best defined as a decorative fabric that consists of twilled stainless steel ropes that typically range from 1mm to 4mm in thickness. These systems are easily identifiable by their diamond-shaped openings formed by either braiding, clamping, or welding the ropes throughout the mesh.
Despite being widely known for its flexibility, stainless steel wire rope mesh is gaining popularity as it can deliver adequate durability.
Why Do Architects Choose Wire Rope Mesh?
Wire rope mesh is known for delivering a number of beneficial qualities that, when used correctly, make wire rope mesh a practical design material. These qualities include:
Rust resistance

Extreme flexibility

Transparent profile

Budget-friendliness

Little to no need for maintenance
Now, as stated above, wire rope mesh features diamond-shaped openings. These openings are responsible for creating the flexible security this particle design material is known for.
To that end, the opening sizes of a wire rope mesh system can be customized to ensure it delivers the perfect balance of form and function.
In addition to the mesh openings, the angle formed at each rope connection is a critical element of wire rope mesh. While these angles are standardized by the supplier, the angle can be altered to accommodate your security and aesthetic needs.
Popular Applications:
Railing systems

Animal enclosures

Rock Guards

Ceiling Design

Wall Design

Protective Fencing
What Is Architectural Wire Mesh?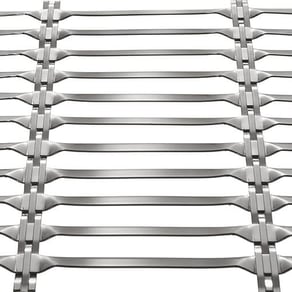 In the world of architectural design, architectural wire mesh is best defined as a metallic fabric that is fabricated of hundreds of individual wires woven together. Using a centuries-old weaving process, the woven wires are customized to take on specific weave patterns that deliver unique characteristics on top of their sheer aesthetics.
These beneficial qualities work together to allow architectural wire mesh to be applied to a wide range of applications, both interior and exterior. That said, architectural wire mesh is broken up into four categories:
Why Do Architects Choose Architectural Wire Mesh?
Like wire rope mesh, architectural wire mesh offers a variety of beneficial qualities that architects can leverage to create designs that are breathtakingly one-of-a-kind. These quotes are:
Architects often choose architectural wire mesh for its reflective qualities. This allows the architect to leverage the climate of the region to create a dynamic design that changes depending on the positioning of the sun.
With that in mind, the density of the mesh can be altered in different intervals to allow certain areas to be more transparent than others. This is easily controlled by using various wire diameters during the weaving process.
But possibly the most appealing aspect of architectural wire mesh is the variety of weave patterns that can be used to create your wire mesh panels. The pattern you select is a key step to giving your design a distinguishable personality that visitors and onlookers will remember for years to come.
Popular Applications:
Exterior Canopies

Infill Panels for railing systems

Acoustic sound panels
Which of These Architerual Design Materials Should I Choose?
Deciding whether to integrate wire rope mesh and architectural wire mesh into your design process comes down to what your vision entails and the needs of the application.
When it comes down to brass tacks, wire rope mesh is used when pliable security mediums are needed. Architectural wire mesh, on the other hand, is used to provide durable barriers that maintain a desirable level of open surface area.
Something that makes architectural wire mesh a standout design material is its ability to be value engineered. In other words, architectural mesh grants architects the ability to eliminate various elements of an architectural mesh system to better accommodate the budget of a project.
This can be done without sacrificing the system's ability to provide weather protection, fall protection, and security.
Having said that, from an overall price standpoint, wire rope mesh is more affordable than architectural wire mesh in vast margins. This is because fabricating wire rope requires far less material than the material needed to fabricate architectural wire mesh panels.
With the right specifications, the sun protection offered by architectural wire mesh will also minimize the amount of heat within the structure. When placed along structures such as office buildings, this will result in additional cost savings as less money will be needed to cool the building.
This is a feat that wire rope mesh simply can't achieve as it is too open of a design material to reflect substantial sunlight effectively.
You can also seek a cost-saving avenue and a minimalist design by using architectural wire mesh's colorization options to place company branding and advertisement directly on the mesh. This, in turn, eliminates the need for costly signage packages.
Again, as there is not enough density in the material, wire rope mesh will struggle to depict any form of advertisement or illustration.
Continue Your Journey Towards the Perfect Design Materials
Wire rope mesh and architectural wire mesh are both design materials that can complement your architectural design process. That said, the functionality of these materials makes their applicability dependent on the application.
Wire rope mesh will be the better choice for applications that rely on a flexible material that can maintain an adequate level of security. Architectural wire mesh is the better design material where optimal rigidity and customization capabilities are preferred.
Now, it's important that you explore other design materials and not limit yourself to wire rope mesh or architectural wire mesh. Stainless steel cable mesh, for example, provides flexibility comparable to wire rope mesh and durability comparable to architectural wire mesh.
In other words, stainless steel cable is the happy medium when comparing wire rope mesh and architectural wire mesh.
With over 20 years of architectural wire mesh experience, W.S. Tyler is here to remove the roadblocks associated with selecting the ideal design materials so you can allocate time toward other aspects of the design process. This, in turn, will ensure you develop a standout structure that is seen as a work of art.
For more information regarding the possibilities of stainless steel cable mesh, refer to the article linked below:
About Ronnie Brown
Ronnie is the Content Writer for W.S. Tyler and has four years of experience as a professional writer. He strives to expand his knowledge on all things particle analysis and woven wire mesh to leverage his exceptional writing and graphic design skills, creating a one-of-a-kind experience for customers.